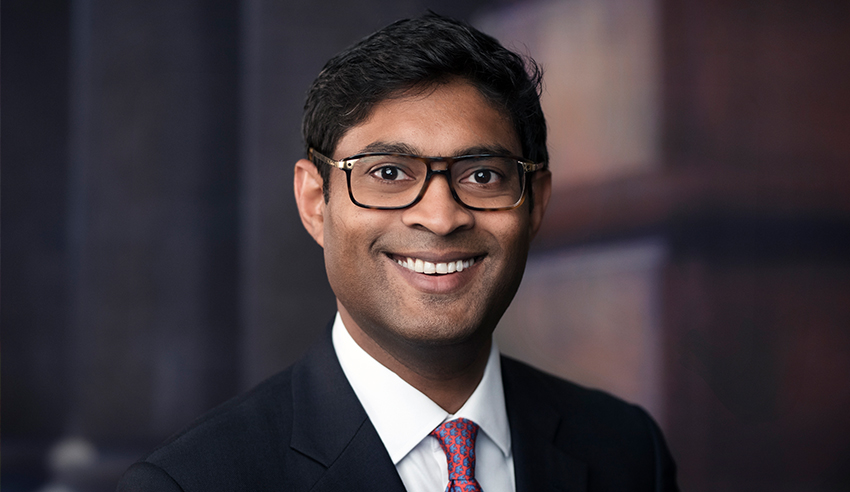 Whilst SME and boutique firms should absolutely put themselves forward for larger, complex matters, having the right systems in place is critical for success, said this principal lawyer.
Trevor Withane is the principal of Blackwattle Legal. Speaking recently on The Boutique Lawyer Show, he explained how his firm has been able to compete with BigLaw firms for bigger cases.  
Mr Withane has previously spoken about how and why smaller firms should put themselves forward for bigger matters, after starting his legal career off at a BigLaw firm himself – where he learnt that sometimes smaller teams with complementary skills work better on complex matters.
However, in order to run such matters, Blackwattle Legal has had to implement a number of strategies.
"Right from the get-go, we wanted to implement a system that could handle a large volume of documents, that had great search facilities that enabled us to find things like precedents very quickly and so forth. So, we implemented a solution, which another very large firm uses that makes just a document management system much easier. Similar sort of thing with time recording and just general matter management, we've got an excellent tech stack there," he said.
"The other area which we've invested in has been through legal research databases. So, in a lot of our work, we are keen to know what the legal framework in which we operate in, what the legal issues are. The firm that we've created is one which often people term as it's solicitor-led litigation. We don't outsource all of the intellectual and the law to barristers as I understand some firms might do, but that means we need to have excellent legal databases. Our subscriptions are kept up to date. We've got a vast library that we use, and so we can get to legal answers very, very quickly."
Being a boutique firm, Blackwattle Legal also has slightly different ways of dealing with clients than its BigLaw counterparts.
"We often get work through referrals, either referrals from other larger law firms, referrals from accountants, or recently, a referral from a GC of one of Australia's largest firms, for example, and that was a great endorsement. But we've nurtured those relationships through meeting with people.
"We do a lot of thought leadership work. So quite often, if you follow me on LinkedIn, you'll see that I've posted an article about a new case or some thoughts on a particular area of law. And that's a way in which I demonstrate that I've got the legal know-how and the intellectual rigour to be on these cases. We often then have opportunities to offer training to these firms," Mr Withane added.  
"But the relationship is very important. Clients need to meet us. They need to meet other members of the team. I often say to people when they interview with us that we're not looking for any backroom lawyers who are just stuck in the backroom and they're just there to have their head down and bill all day long and not see any sunlight. We want lawyers who are going to go out there and meet the clients so that clients can get to know them and have confidence in them both as a person and as a lawyer, so that's just on the softer side."
However, physical and mental wellness is "critical" when dealing with bigger clients and complex matters, according to Mr Withane.
"There's a number of people I've seen in my own career who have suffered breakdowns at various points, and that's because they've gone from one busy matter to the next busy matter and not taken any break," he said.
"Now, there are times in one's career and on a matter for a period of time, like for example where we had to work virtually 72 hours without stopping to get a job done – but you've got to make sure at the end of that little stint, you actually take time off. You're actually back into a good pattern of physical exercise and whatever you do for mental sanity and wellness."
And whilst taking on larger matters can be trickier for boutique firms, Mr Withane encouraged boutiques and SMEs to "give it a go".
"I think everyone should be excited about the potential to win this type of work if this is the type of work that they want to do. It's not for everyone. I particularly like it given my upbringing in the law, the types of matters that really got me excited," he said.
"So, I think there is potential. I think you've got to be clear about your goal, about the type of work that you're trying to get, and then build your practice, your team, your infrastructure to go out and attempt to win it. Give it a go, see if it works."
The transcript of this podcast episode was slightly edited for publishing purposes. To listen to the full conversation with Trevor Withane, click below: