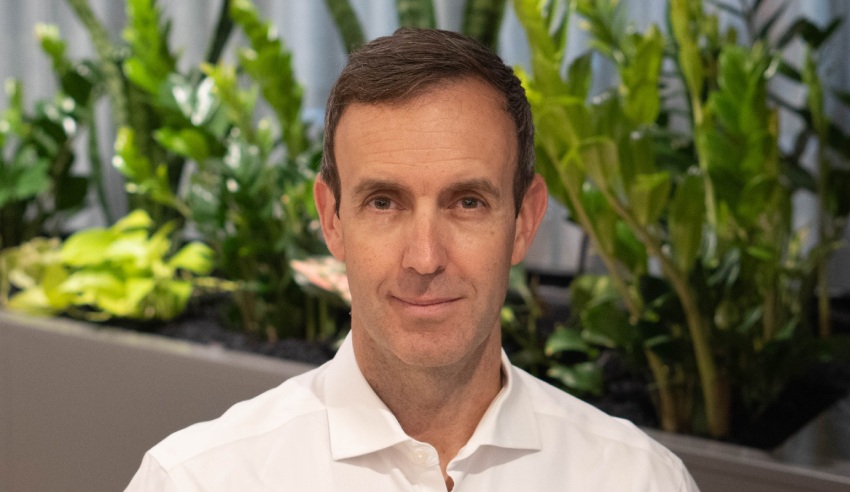 With changes to the Electronic Conveyancing National Law (ECNL) looking increasingly likely, Lawyers Weekly spoke with e-settlements provider Sympli about the need for interoperability and where it sees itself in the market moving forward.
A need for interoperability?
In jurisdictions across Australia, parties to conveyancing matters have to perform those transactions electronically, meaning a monopoly has been created. This leads, e-settlements provider Sympli explained, to a "network effect", through which such transactions cannot currently occur electronically unless all parties to that transaction are on the same software platform.
As a result, the provider suggested, the incumbent monopoly – PEXA – has a "competitive advantage over smaller, new entrants, since their users can connect with a larger number of other users to complete transactions".
A solution to this situation, Sympli outlined, is to require electronic lodgement network operators (ELNOs) to connect their back-end systems – that is, to "interoperate".
The concept is not a new one. In the telecommunications space, for example, Telstra customers can call Optus customers without having to set up an account with that other provider.
According to the Productivity Commission White Paper 2021: Rebooting the economy, PEXA remains the first choice for most people entering the property market, "not necessarily because it is better, but because so many more people are already using it".
"This problem needs fixing quickly: the longer the problem lasts, the greater the risk of entrenching a near-monopoly," the report surmised.
To enable interoperability, legislative amendments to the framework governing ELNOs are needed. At present, the Electronic Conveyancing (Adoption of National Law) Amendment Bill 2022 is before the NSW Parliament.
It is imperative, Sympli espoused, "that this bill passes as soon as possible, to ensure that conveyancers, lawyers, financial institutions, property owners, buyers and other parties to property dealings have the opportunity to realise the benefit of choice and competition".
Who is Sympli?
Sympli is a collaboration between InfoTrack and the ASX and marks the second entrant to the ELNO market. Since its inception in 2018, the provider has been concerned with how interoperability can be implemented.
Should interoperability come to pass, the provider said, it believes it will be able to deliver "efficient, reliable, secure and competitive" conveyancing software that provides the market with value.
"Interoperability is the key to unlocking competition and Sympli's market entrance," it surmised.
Looming legislative changes
As of last Friday, the push for interoperability is gathering steam in NSW.
The NSW Legislative Council portfolio committee reviewing relevant legislation tabled its report on the Electronic Conveyancing (Adoption of National Law) Amendment Bill 2022 on Friday, 8 April 2022, for which a bipartisan parliamentary group heard from relevant industry stakeholders, including legal member associations and bankers.
The report found that there is "unanimous support for competition" in Australia's e-conveyancing sector.
In its concluding comments to the report, the committee wrote that it "agrees that, through interoperability, an improved customer service experience, lower prices and greater innovation are all positive outcomes that, if realised, have the potential to bring various benefits to users, subscribers and participants across the industry".
The committee recommended that the bill proceed to debate.
In a statement issued following the tabling of the report, Sympli chief executive Philip Joyce (pictured) said that the outcomes determined by the committee were an "important acknowledgement" of how important interoperability is for the future of e-conveyancing.
"Interoperability is essential for competition," he declared.
"The conveyancing process sits within what can be a highly personal and emotive process of purchasing a home. Competition in the industry will allow practitioners to provide a better service to buyers and sellers, and interoperability is an integral tool that will enable the industry to offer this in a safe, secure and efficient manner."
Sympli is looking forward, he added, to further participating in the industry reform process to ensure interoperability in a timely manner for the market.
Why legal professionals should care
When asked why lawyers and conveyancers should be in favour of interoperability, Mr Joyce told Lawyers Weekly that such a development in the market would mean having a genuine choice.
It will afford them the ability, he proclaimed, to "vote with their feet".
"ELNO providers will need to innovate and advance user experience in order to retain clientele. Ultimately, at Sympli it's about giving our customers more time to run their business by creating efficiencies. Doing this in a way that provides them with confidence, certainty and security so they can spend time on their customers," he outlined.
"Sympli believes it can deliver a seamless integration experience with a user's practice management software, avoiding re-keying of information to increase accuracy and reduce time. Sympli aims to be the ELNO for practitioners, saving its users time by pushing their data through via integration enabling them to only need to come into the Sympli platform to sign."
Sympli's plans looking ahead
Moving forward, Mr Joyce detailed, Sympli is keen to further advance its capabilities so that it can support more customer transactions "in a compelling way".
"We've made great progress over the last period by finalising our connections with the four major banks, as well as growing volume across our platform with our early cohort of customers. To date, we have completed thousands of transactions on our platform nationally, including standalone document lodgements such as mortgages, discharges and caveats," he listed.
"We have completed refinance transactions between banks and a four-party financial settlement transaction. This year, we're looking to build out our offering in good time before the roll-out of interoperability in July 2023."
"Also, we'll be increasing our industry engagement to get closer to our customers and their needs."
Put another way, Mr Joyce noted, the company has "exciting plans" to better serve the market in the months and years to come.
The future of e-conveyancing
At least in the next few months, he posited, there is a "massive opportunity" for e-conveyancing across the country.
This opportunity, he advised, extends further than simply being able to deliver competition and choice for the market, as well as innovation and value for customers.
It is also, he said, a "golden moment" to address what he sees as being the biggest risk today: "a single point of failure in one ELN that leads to settlement failures and rollovers".
"With interoperability, and the fact that both ELNOs have separate connections to major banks, to land registries and revenue offices we can create lasting resiliency for the first time," Mr Joyce noted.
If interoperability is able to solve what he said is "one of the most painful customer experiences" in today's market, it would be an "incredible legacy".
"This truly requires collaboration from all industry stakeholders, and at Sympli we're excited to be playing our part," he concluded.
"I'm looking forward to a future where our Sympli capabilities and interoperability means competition and greater customer choice, and that drives innovation, value and resiliency."