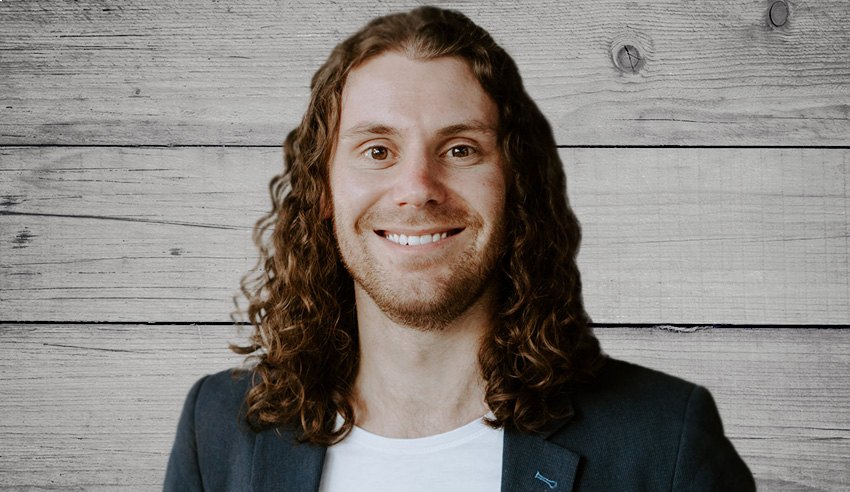 Whilst starting a firm can be a daunting prospect for any lawyer, this co-founder had just six months of experience – but said it was one of the best career decisions he's ever made.
Jonathon Naef is a lawyer and co-founder at Canberra-based boutique Balance Family Law – and has also been a 30 Under 30 finalist in past years. Speaking recently on The Protege Podcast, Mr Naef emphasised the importance of grasping at opportunities for your career when they present themselves – and what he's learnt along the way.
Mr Naef was presented with the opportunity to co-found Balance Family Law with Perpetua Kish when he was just 23 years old, after being an admitted solicitor for only six months.
"When we started Balance, what we wanted it to become was different to other family law practices. And I know that lots of firms like to say that they like to do law differently and all those sorts of things, and that's great, but we really had a specific idea of the types of clients that we wanted to work with, the type of work that we wanted to do, how we wanted to structure how we assisted them, how we charged clients, specifically a fixed-fee model," he said.
"And all of that led to the creation of Balance, because when I talk about the type of clients that we wanted to work with and the work that we wanted to do, we're a family law firm, but we're very much not a litigious firm. So obviously, you have your odd matter, which needs to go to court and it needs to be within that space, but so far, I think we haven't had a final hearing in six years, we've settled everything. Out of all the matters that we have, I think maybe less than 4 per cent are actually at court."
Therefore, Balance is focused on a more collaborative approach, according to Mr Naef.
"We really wanted to encourage interest-based discussions, goals-based discussions, focusing on what individual clients needed instead of trying to push everyone into the same mould. And also help clients take more ownership of their matters and be more accountable because it's their life, it's their money that they're spending, their children, their family. We're not here to just take over," he said.
"And those are the sorts of things that we didn't really see within the firm that we were working at and within other firms that we may have worked with or considered going to."
Mr Naef and Ms Kish adopted a similar approach when setting up their firm and are able to differentiate between their skill sets and complement each other.
"We're able to pick up where, not the other person was lacking, but where the other person may require more assistance and fill that gap that they had. So, we had a very well-rounded practice, especially in the way that we worked, the way that we worked on matters, even when I was a paralegal. I was very into the numbers and spreadsheets and processes and all those sorts of things, and Pepe filled with everything else. So, I guess the complementary skill set was a big factor there," Mr Naef explained.
"It was an opportunity that I wouldn't have had for many years. It was with someone that I really liked working with, I really got along with, who I had similar values to, who really saw the value in me and the value in a young person being in that position, and who really wanted to see me succeed just as much as she wanted to see the business succeed and she wanted her own success as well.
"So, I think all of that made me think, well, I have this opportunity, what's the worst that can happen? If it doesn't work out, I'm still young enough that it's not going to ruin the rest of my life; I can recover from it."
And despite the risks associated with co-founding a firm so young, Mr Naef said that it was "the best decision" that he's made in his career.  
"It's led to a lot of opportunities. We started out as a solely family law firm, and then with COVID, we decided that we wanted to take on estate planning. So, I went and did a master's, ended up winning best graduating student from [the course]. I run the estate planning practice within the firm," he added.
"I've been approached and am now going to be working with the College of Law in the ACT doing assessments for their PLT programs and all those sorts of things. Opportunities, which I don't think if I had that initial opportunity of being a part of the start of Balance, I would never have had or I wouldn't have had for a really long time."
The transcript of this podcast episode was slightly edited for publishing purposes. To listen to the full conversation with Jonathon Naef, click below: 
The Lawyers Weekly Jobs Board has had a refresh! To check out the latest opportunities in private practice, in-house and more, click here.