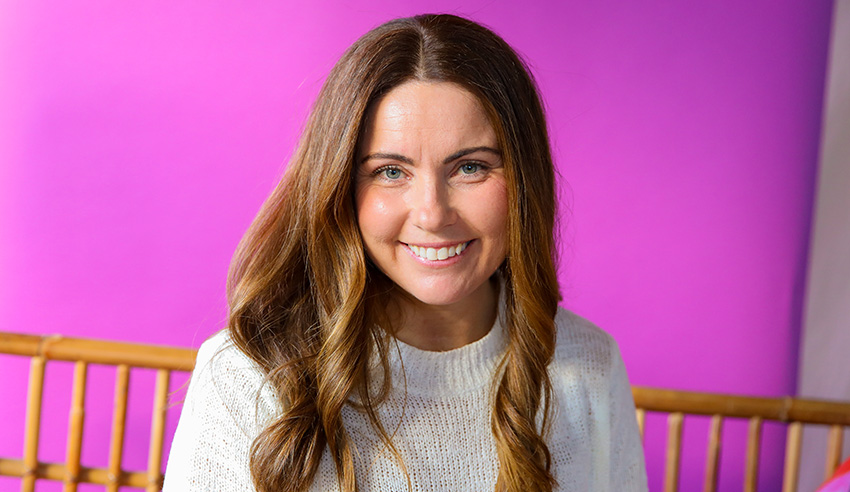 Being able to "dip in" to different knowledge and resources and collaborating with different people can mean a more well-rounded mindset, according to this legal director and author. 
Clarissa Rayward is the director of the Brisbane Family Law Centre – and was the first ever guest on The Boutique Lawyer Show. Recently on the show, she spoke about her online community, The Club, and where she hopes to take it moving forward.  
The Club is an online community run through a Facebook group and was first set up just over five years ago – which Ms Rayward said has absolutely flown by. 
"It's interesting reflecting five years down the track about what The Club has become, but in a very simplistic sense, it's a Facebook group that connects law firm owners, generally small law firm owners and people who are leaders within law firms around Australia. We use a combination of podcasting, live events, conferences when we can do them, and it's not a COVID pandemic, and so then they become online conferences, but hopefully, that never happens again. But just using different tools to connect people," she said. 
"But the thing I've really taken from The Club is that word connection and the power of connection and the power of feeling like you're part of a cohort of people that perhaps are dealing with the same challenges that you're dealing with, because running a legal firm is really lonely."
Ms Rayward first established the online community after she published her book, The Happy Lawyer, written about managing challenges of life as a lawyer. 
"I'd launched my podcast, Happy Lawyer, Happy Life. And in January of that year, I had launched an online course by the same name, Happy Lawyer, Happy Life. And in running that course across eight weeks and really drilling into what the learnings are, I guess, from my book, I had a cohort of 50 lawyers from around Australia in this course. And we had a Facebook group. And it was the first time I'd done that. And it was amazing," she explained. 
"So, all of these people that had never met each other before for eight weeks were engaging with each other, sharing their learnings, sharing their experiences. And we got to the end of that and a cohort of them said, 'Could we keep this Facebook group going?' So, I took that request, thought about it and thought, well, how can I take the best of what we've just observed and learned together in that course and turn it into something useful moving forward, which is where The Club came from. So, pulled it from there and away we went."
Although Ms Rayward spends a lot of her free time on The Club, lawyers and firm owners pay to be a part of it – which means she has to deliver high-value content and discussions, and described it as a business in its own right. 
"For me, I am always thinking, well, why would someone pay me money to be a part of this? And am I delivering value that is important and relevant in light of the fact that they're paying me for that. So that part of it's important as a business, but in terms of time, yes, it takes time, but it's actually so joyful for me. So those relationships, those connections, the friendships I now have all around the country and across in New Zealand, that's what lets me stay a lawyer," she said. 
"If I didn't have Happy Lawyer, Happy Life, if I hadn't created The Club five years ago, if I hadn't pursued this other thing that I do now, I'm pretty confident in saying I don't think I'd still be a family lawyer. I get joy now, and what enables me to manage the stresses of life in what is a very adversarial world that I practise in is then stepping into that other world where people are supporting each other and collaborating with each other and helping each other and challenging the norm and trying different ways of doing business. That's really inspiring. So, I need both."
And moving forward, Ms Rayward said that whilst she doesn't have a particular plan or vision for The Club, it's "in a really good place".
"If at some point in time in the next five years, the community says, 'Thanks, that's had its time,' then such is life. It's not something that I desperately need to hang onto. And I think that's also why it works because it just is. And at the moment it's working and as long as any business, as long as you're listening to the clients that you're trying to work with and solving their problems and constantly innovating in that space, then ideally that business should continue," she added. 
"It's really important that we all get clear on: what is it that we're trying to achieve? What is it that's going to make my career, my life happy, joyful, successful, whatever frame you want to be looking in, they're all largely the same really, and then live accordingly. And I think as you dip into different knowledge and resources and collaborate with different people exactly as you say, you'll take different elements of that at different times as well, depending on where you are trying to take your life."
The transcript of this podcast episode was slightly edited for publishing purposes. To listen to the full conversation with Clarissa Rayward, click below: