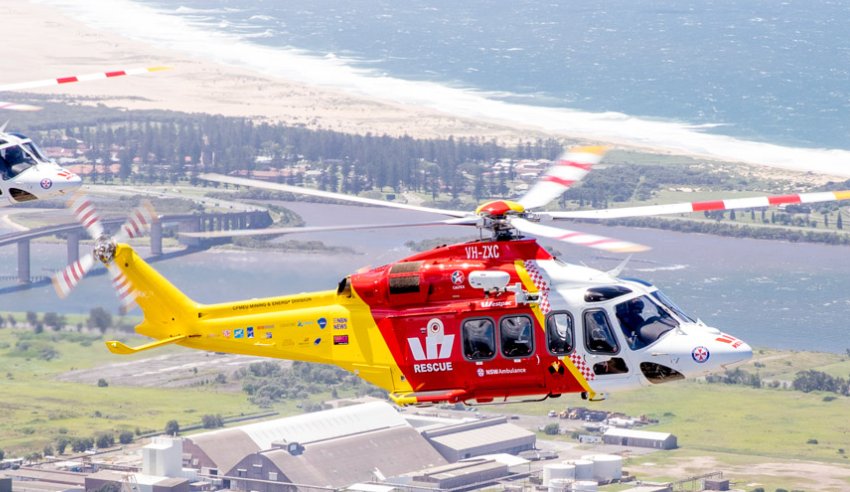 A Tamworth-based firm has celebrated its anniversary by partnering with the Westpac Rescue Helicopter Service (WRHS).
This year, regional law firm Everingham Solomons Solicitors celebrates its 150th anniversary of serving the north-west – and has celebrated by partnering with the WRHS to provide a funding boost for the service.  
The partnership, with an investment of $20,000, will give five of the WRHS' prestigious local events critical support, after two years of disrupted fundraising through the pandemic and natural disasters. 
The agreement will see the Tamworth law firm sponsor a series of WRHS fundraising events across the New England North-West region throughout 2022, including the Tamworth Rescue Ball, Golf Day, Charity Race Day, Ride for the Chopper and the Leaders Leap abseiling event, with all funds raised supporting the Service's Tamworth Base.
WRHS event coordinator Jeff Galbraith said that post-pandemic, the service was glad to be able to host these fundraising events again throughout the year.
"We are excited in 2022 to be able to deliver our signature events again to the New England North West, as well as adding some new ones," he said.
"This support from Everingham Solomons will play a valuable role in ensuring the Rescue Helicopter is ready to respond to those who need it in our region."
Everingham Solomons Solicitors director George Hoddle said that the 150th anniversary provides the ideal opportunity to acknowledge an incredible milestone for the company whilst supporting a well-respected and trusted local charity.
"This year marks 150 years serving North West NSW since 1872. Charities and events have had a tough time in recent years so we really wanted to give back to the community as part of our anniversary celebration rather than hold a private function. The chance to support such an important charity that plays a vital role in the community made this the ideal scenario," he said.  
"At Everingham Solomons, helping you is our business and this aligns perfectly with the Westpac Rescue Helicopter who help people in their greatest time of need. We look forward to supporting the Rescue Helicopter throughout the year."