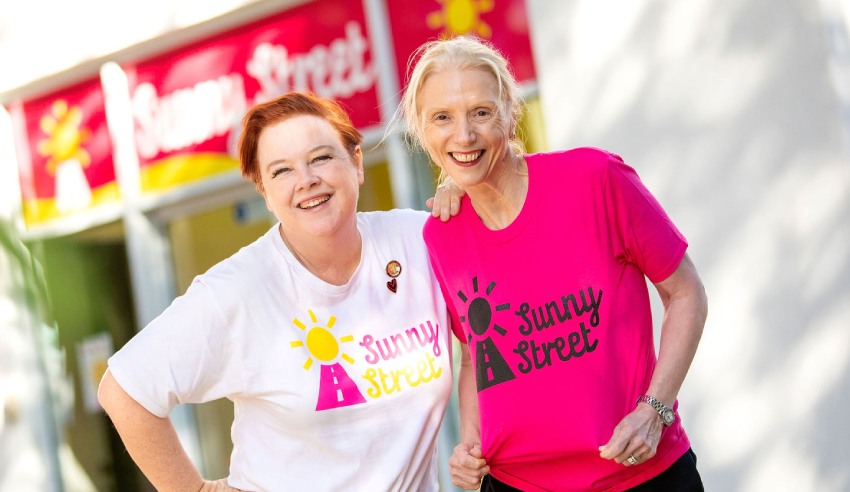 Family lawyer Leisa Toomey has given a generous donation to Sunny Street to mark the two-year anniversary of her successful family law firm.
Ms Toomey donated $2,500 to help fund the operations at Sunny Street, along with setting up their office as a collection point for canned and packaged non-perishable food to be delivered to the Sunny Street Maroochydore clinic to ensure that patients will have food for the night.
Sunny Street's mobile medical outreach service is specifically designed for vulnerable people experiencing homelessness and are having trouble accessing health care, and aims to provide holistic support for patients in a non-judgemental environment.
"During my many years as a family lawyer and children's advocate I have seen some really heartbreaking situations and, with the current housing crisis we are experiencing, there are many people who are really doing it tough – often through no fault of their own," Ms Toomey said.
Sonia Martin, co-founder and director of nursing at Sunny Street, expressed her pride that their work was "resonating with so many business leaders who want to help and make a difference".
"Our outreach clinic at Maroochydore is stocked with all sorts of items that someone may need, but cannot afford while living rough, which includes everything from sanitary items to canned soup or even a toothbrush. People can take what they need and often it's these small acts of kindness that helps make a vulnerable person face another cold night on the street or in their car," Ms Martin said.