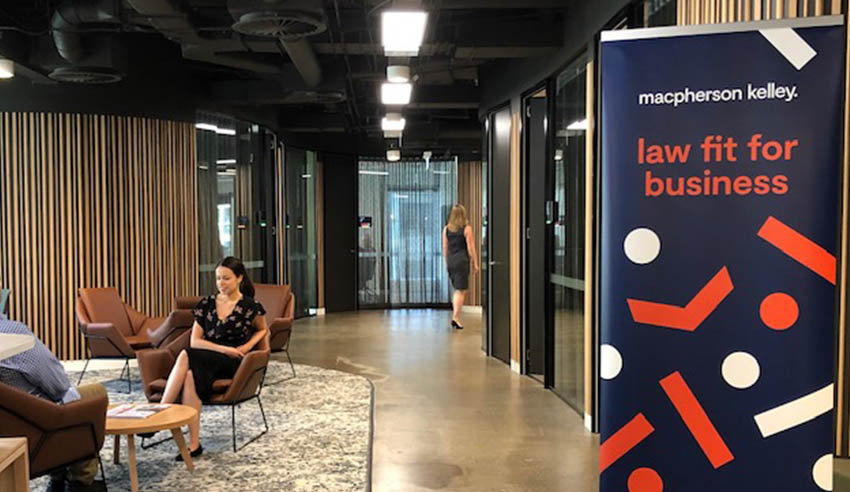 National law firm Macpherson Kelley has announced six promotions, including the promotion of Kate Archer and Elizabeth Allen to special counsel. 
Ms Archer has over 20 years of experience in the profession. Her work consists of franchising advice, complex merger and acquisition, corporate structuring, and banking and finance transactions, along with numerous business succession planning and estate matters. 
Ms Archer has an "exceptional reputation for her broad commercial experience and outstanding technical skills", Macpherson Kelley said in a statement. 
Also promoted to special counsel is Ms Allen, who specialises in commercial law, tax advisory and business structuring. She is experienced in navigating state and federal revenue laws. 
"Elizabeth Allen has made herself an indispensable part of Macpherson Kelley's taxation team through her considerable expertise in revenue law and her leadership in providing mentorship and support to junior staff within the team," Macpherson Kelley said.
Ms Allen has "garnered much attention and appreciation from clients as she has fought for and achieved successful outcomes for them, time and time again".
Speaking about the promotions, Macpherson Kelley's national managing principal lawyer Grant Guenther said: "Kate and Elizabeth's commitment to providing outstanding client service, and their remarkable work ethic, make them well-deserving candidates for senior leadership within the firm.
"I am very pleased to congratulate them both as well as the rest of our newly promoted staff."
They are joined by Justin Bellino and Tim Puget, who have been promoted to senior associate, and Emma Carr and Harry Reed, who have been promoted to associate. 
"It's fantastic to see another cohort of Macpherson Kelley lawyers reach new career milestones," said Mr Guenther.
"It's a testament to the results they've achieved for their clients and the significant contributions they've made to the firm as a whole."