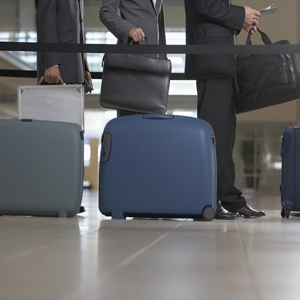 Showing strong signs of airport-induced rage and frustration, Indian lawyer Riyaz Ahmed Ghani has been caught trying to jump the check-in queue at an Indian airport – a daring move at any airport, but particularly so when an equally frustrated police officer happens to be waiting.
As One India News reports, a Madras High Court lawyer was taken into police custody at Chennai airport after he attempted to jump the queue in front of a New Delhi police officer who was on the same flight.
After police officer Gulshan Kumar attempted to reprimand the lawyer for his serious airport offence, a brawl broke out between them, leading the police officer to lodge an official complaint against the queue-jumper. Ghani was then taken into police custody, while the police officer was allowed on his flight. 
Not surprisingly, putting the lawyer in custody led to some protest from his colleagues. Apparently other lawyers of the Madras High Court heard of Ghani's detainment at the airport and protested his arrest outside the Chennai airport police station.
While Folklaw doesn't condone the queue-jumper's behaviour (we've all been there), we do love a good lawyer versus cop stoush …