Goodbye job applications, hello dream career
Seize control of your career and design the future you deserve with
Burnside dares govt to prosecute whistleblower doctors
Julian Burnside QC says he will be among the many lawyers "falling over themselves" to defend doctors and health care workers accused of breaching new secrecy laws.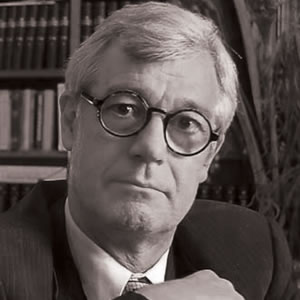 The controversial Australian Border Force Bill 2015, which will come into effect in July, imposes a two-year jail sentence on health professionals who make unauthorised disclosures about the conditions in detention centres.
You're out of free articles for this month
To continue reading the rest of this article, please log in.
Create free account to get unlimited news articles and more!
There is a narrow loophole to these gag laws, under the Public Interest Disclosure Act, whereby whistleblowing is permitted if there is a reasonable belief that disclosure is necessary to prevent or lessen a serious and imminent threat to the life or health of a person.
"If you genuinely believe things that are happening are a threat to the life or health of any individual in detention and you speak out about it and then you get prosecuted, which is very unlikely, I will put together the best pro bono defence [you've ever seen]," Mr Burnside pledged.
"And I expect we will have people falling over themselves to be part of it."
Mr Burnside spoke as part of a panel discussion on asylum seekers hosted in Sydney by Junkee and GetUp on 23 June.
Doctors have recently brought to light a number of shocking instances of mistreatment and neglect by offshore detention centres.
In January, 15 doctors submitted a letter of concern outlining "numerous unsafe practice and gross departures from generally accepted, medical standards" that have caused considerable harm to patients.
In May, doctors raised the alarm over an 11-year-old boy living on Nauru who could be permanently disabled due to delayed surgery to treat an arm fracture. The death of a 24-year-old asylum seeker from septicaemia last year was also put down to the lack of medical attention he received on Manus Island.
VIEW ALL
The medical community has warned that the new laws will act as a powerful disincentive against whistleblowing but Mr Burnside said he doubted the government would go after doctors who speak out.   
"I don't think the government will ever be stupid enough to prosecute when, at the centre of the case, will be evidence that made the person believe that there was a threat to the life or health of a person in detention," he said.
Mr Burnside believes the public has been either "misled or anaesthetised" on the issue of asylum seekers and that getting the truth out to a larger audience is crucial to shifting views.
"We are doing things that are so shameful it would be a crime to remain silent about it. Anyone who knows the facts really ought to speak out, because until enough people speak out these dreadful things will continue to happen."
Burnside's alternative
Mr Burnside called on government to close offshore detention centres and limit processing to one month for preliminary security and health checks.
"[Offshore detention] is just demeaning, cruel and terrible," he said.
He proposed releasing asylum seekers into the community on several conditions: that they stay in touch with the immigration department, are allowed to work and have full access to Centrelink and Medicare entitlements.
"The fourth [condition] is – this is the big one – until their refugee status is determinable they have to live in a specified regional town or city," he said.
Burnside said he had done the sums and that, even in the worst case scenario, this alternative would save taxpayers thousands of millions of dollars every year. Under this new model, even asylum seekers relying on Centrelink payments would be helping by injecting much-needed money into regional communities.
"I don't know why it is so hard for people to understand that deliberate, expensive cruelty is bad on every possible measure."