Goodbye job applications, hello dream career
Seize control of your career and design the future you deserve with
Urgent criminal law reforms can prevent 'unwarranted acquittals'
Concerns about unfair prejudice arising from the use of tendency and coincidence evidence are misplaced, a new report by the Royal Commission into Institutional Responses to Child Sexual Abuse has found.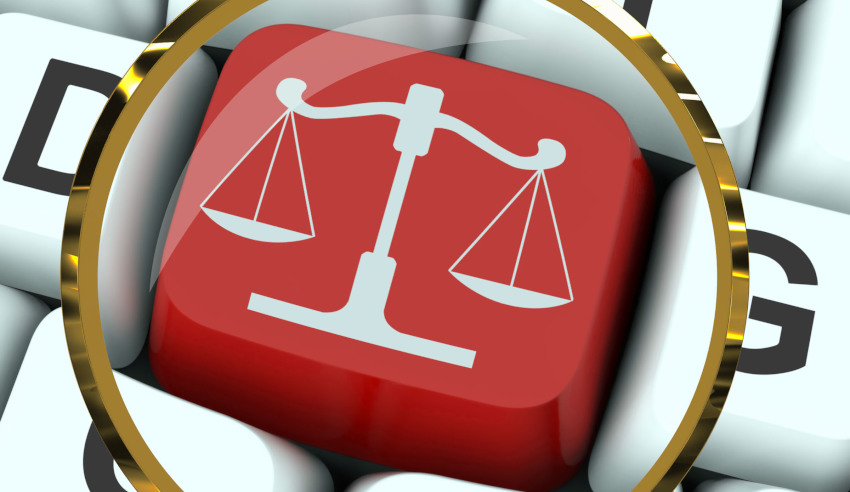 A report containing 85 recommendations was released by the Royal Commission into Institutional Responses to Child Sexual Abuse this week.
You're out of free articles for this month
To continue reading the rest of this article, please log in.
Create free account to get unlimited news articles and more!
Among the recommendations identified in the Criminal Justice report, the commission made the case for urgent law reform with respect to the use of tendency and coincidence evidence in criminal prosecutions involving child sexual abuse offences. To this end, a model bill to amend evidence laws was published by the commission alongside the report.
"Our view has been reinforced by what we have heard, and we are now satisfied that the current law not only needs to change but needs to change as a matter of urgency," the report said.
"We are satisfied that the current law needs to change to facilitate more cross-admissibility of evidence and more joint trials in child sexual abuse matters."
Allowing use of this evidence to prosecute alleged sex offenders in single and joint trials would mean that juries could consider evidence given by multiple victims in relation to a single perpetrator, the commission found. The report added that such a reform would have a significant impact on how child sex abuse and institutional sexual abuse prosecutions were conducted.
"Particularly in institutional contexts, a perpetrator may have access to a number of vulnerable children.
"In these cases, there may be evidence available from other complainants or witnesses who allege that the accused also sexually abused them," the report said.
A review of relevant cases revealed that in several instances juries were prevented from having a complete picture because of the evidence laws. The commission concluded that this led to some accused perpetrators being acquitted for unwarranted reasons.
VIEW ALL
"The Royal Commission found that there have been unjust outcomes in the form of unwarranted acquittals because of the exclusion of tendency or coincidence evidence."
The commission further noted research and data which showed "concerns that tendency and coincidence evidence carries a high risk of unfair prejudice to the accused [were] misplaced".
As part of the inquiry, an empirical research study about jury reasoning was conducted last May. Using mock juries and a trial that involved child sex abuse charges, the study investigated whether conducting joint trials and admitted tendency evidence would infringe a defendant's right to a fair trial.
The researchers found no evidence on unfair prejudiced to the accused, and that a complainant's credibility was "enhanced" when viewed with additional evidence from independent witnesses.
Royal Commission CEO Philip Reed said that conviction rates in sexual abuse cases involving children were lower compared to other criminal offences. He added that this led people to view the criminal justice system as inadequate in its response to such crimes.
"Child sexual abuse cases are often 'word against word' cases with no eyewitnesses or medical or scientific evidence. Complainants often take years or decades to disclose their abuse," Mr Reed said.

"Although we have focused on child sexual abuse in institutions, these 85 recommendations are likely to improve responses to child sexual abuse in all contexts."
Other recommendations put forward by the commission in its report addressed grooming children and those around them, sentencing standards in historical cases, failure to protect a child within an institution as well as failure to report, even if it's given as a religious confessional.
In the view of Maurice Blackburn principal Michelle James, moving to criminals the failure to report relevant information disclosed in regions confessionals is critical. She said that for too long, institutions have ignored abuse and that a stronger approach is needed to see that a culture of wilful blindness does not continue.
"Religious institutions in particular have repeatedly been found to have put their reputations ahead of doing the right thing in acting on abuse, and we urge all states and territories to support the Royal Commission's recommendation to ensure that failure to report as an offence is also extended to religious confessionals," Ms James said.
"The Royal Commission has rightly identified that the continued failure of institutions to report allegations of abuse or to protect children is unacceptable, and that such failures have let down abuse survivors.
"It is only right therefore that a failure to report concerns of abuse is met with a criminal offence," she said.