Goodbye job applications, hello dream career
Seize control of your career and design the future you deserve with
Lawyers criticise Dutton's 'total disregard' for Aussie values
Legal bodies have pointed out the irony in the minister's attack on "un-Australian" lawyers acting for asylum seekers and refugees.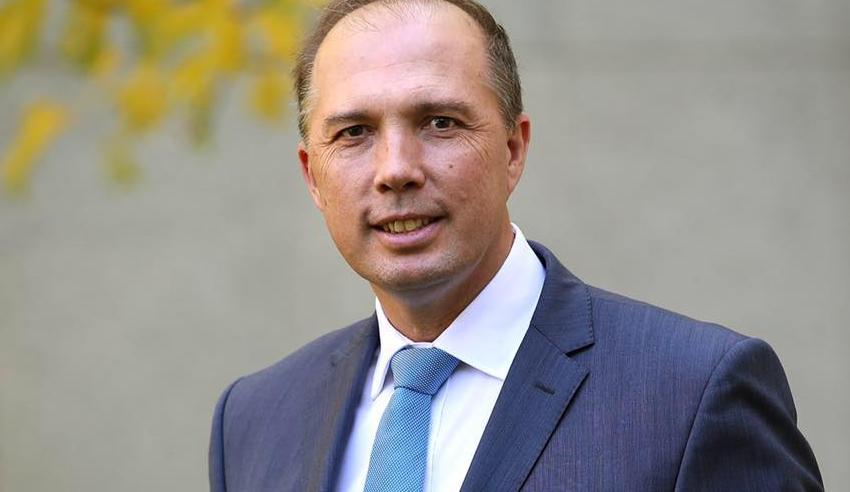 The Australian Lawyers Alliance (ALA) and Australian Lawyers for Human Rights (ALHR) have issued statements criticising Minister for Immigration and Border Protection Peter Dutton's claims that lawyers acting pro bono for asylum seekers are "un-Australian".
You're out of free articles for this month
To continue reading the rest of this article, please log in.
Create free account to get unlimited news articles and more!
Mr Dutton made the comments on 2GB on Monday, while speaking to presenter Alan Jones about the government's decision to cut off income support for dozens of asylum seekers living in Australia and give them three weeks to find their own accommodation.
Legal bodies were quick to respond to the statement, noting that the equal right to legal representation is fundamental in a nation that values a 'fair go'.
"In Australia, we have a deep sense of fairness and egalitarianism," said ALHR president Benedict Coyne.
"In our legal institutions, this is reflected in the rights of all people to be heard by the courts and to have access to legal representation. But, bizarrely, the Minister for Immigration has accused lawyers of being 'un-Australian' for providing pro bono legal representation to refugees and people seeking asylum."
Mr Dutton went so far as to criticise the Australian constitution, saying the government's constitutional responsibilities to asylum seekers were "frustrating".
"Worryingly, Peter Dutton has referred to the constitution as 'frustrating' and creating 'issues'," Mr Coyne said.
"This undermines Australia's greatest nation-defining document, which places vital checks on the federal government's power.
VIEW ALL
"While ALHR rejects the trend of politicians and shock jocks labelling those who disagree with them as 'un-Australian', we query whether Minister Dutton's comments on our constitution are particularly 'Australian' or good for Australia's democracy."
Laura Neil, barrister and national president of the ALA, said Mr Dutton's comments highlighted an unwillingness to abide by the laws that govern all Australians.
"What the minister does not appear to want to accept is that lawyers who are defending their clients' rights are actually trying to enforce the law, while this government tries to break it," she said.
"Every time ministers attack lawyers who are defending vulnerable clients, with cries of 'lawfare' and the like, people need to understand that their government is in fact seeking to ensure that it can break the law with impunity.
"Rather than criticising lawyers, the government should just ensure that it acts legally in the first place."
Ms Neil said there was no reason to force the asylum seekers to return to offshore detention, which Mr Dutton said the constitution prevented him from doing.
The ALA president noted that keeping asylum seekers in offshore detention costs taxpayers more than keeping them in community detention in Australia.
"It is this government's policy that is costing the Australian taxpayer, not lawyers seeking to ensure that the government acts lawfully," she said.
This is not the first time Mr Dutton has voiced his frustration with Australia's legal system. Earlier this year, and also on 2GB, he criticised the Administrative Appeals Tribunal for overturning many decisions he made regarding visas.