Goodbye job applications, hello dream career
Seize control of your career and design the future you deserve with
LCA speaks out as High Court gives green light to same-sex marriage postal survey
The peak legal body has spoken out about the High Court's decision, which clears the way for the government's same-sex marriage postal survey.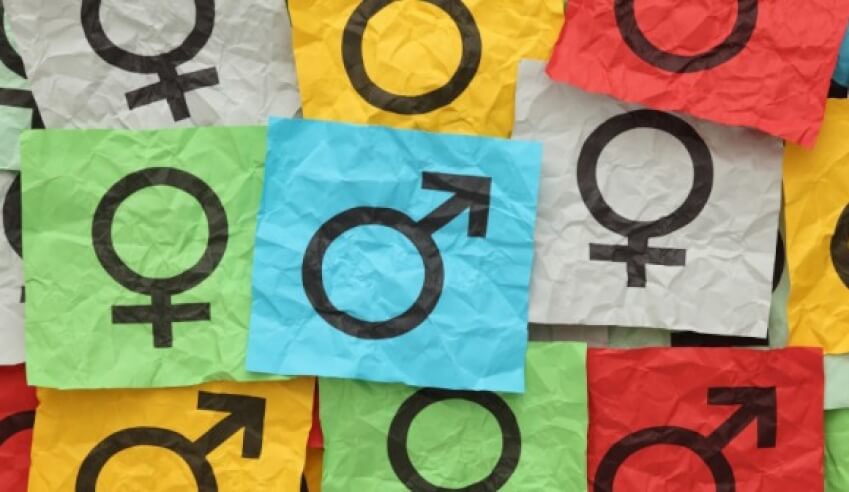 Today the High Court gave the green light to the government's voluntary postal vote after it was challenged earlier this week. Now that its been backed by the High Court, the postal survey will go ahead as planned with voting papers to be sent as early as next Tuesday, with all citizens to have received their forms by 25 September. 
You're out of free articles for this month
To continue reading the rest of this article, please log in.
Create free account to get unlimited news articles and more!
People will then have until 7 November to return their vote through Australia Post. The results will be announced on 15 November.
Following the High Court decision being handed down, the Law Council of Australia (LCA) said it is strongly advocating a 'yes' vote.
"The Law Council has long held that our marriage laws should not discriminate on the grounds of gender or sexual orientation," said LCA president Fiona McLeod SC.
"Freedom from discrimination is a fundamental human right. Discrimination on arbitrary grounds, including sexual orientation is contrary to Australia's international human rights obligations."
Ms McLeod pointed to Article 26 of the International Covenant on Civil and Political Rights (ICCPR), which she noted provides that "all persons are equal before the law and are entitled without any discrimination to the equal protection of the law".
"Article 26 is a 'stand-alone' right which forbids discrimination in any law and in any field regulated by public authorities," Ms McLeod said.
"The UN Human Rights Committee has found that discrimination on the basis of sexual orientation is prohibited. While the decisions to date do not oblige Australia to legislate for marriage equality, there are no legal impediments for Australia to do so."
VIEW ALL
Ms McLeod also pointed to the international norms set out in the Yogyakarta Principles, which she said "make clear that sexual orientation and gender identity are integral to each person's dignity and humanity and must not be the basis for discrimination or abuse".
"There is no sound basis on which a person's gender or sexual orientation should continue to affect their rights and responsibilities under Australian marriage law," Ms McLeod said.
"Extending the right to marry to same-sex couples will not impact upon another fundamental right, freedom of religion. Ministers of religion are already permitted to conduct religious marriage ceremonies in accordance with the tenets and doctrines of their religion under s47 of the Marriage Act.
"This will not change as a result of extending equality to same-sex couples. Given that the government has decided to conduct a postal survey, and that there are now no legal impediments to this occurring, we urge a respectful and sensitive debate focused on the issue and the ultimate return of a 'yes' vote."
The Australian Human Rights Commission has also come out to speak on the issue after today's High Court decision, urging people to engage in the process.
Commissioner Edward Santow said it is the body's view that civil marriage should be available to all couples, regardless of sex, sexual orientation or gender identity.
"All people have the right to equal treatment before the law. Australia's lesbian, gay, bisexual, trans and intersex (LGBTI) citizens should be able to marry the person they love," said Commissioner Santow.
"Marriage is an important expression of love and commitment between two people; the right to marry should no longer be contingent on sex, sexual orientation, gender identity or intersex status.
"However, any discussion will also need to balance concerns about religious freedom — and the commission also supports the right to freedom of thought, conscience and religion".
The commissioner noted it has advised the government in submissions to parliamentary inquiries about how the legal definition of civil marriage can be amended, while maintaining existing religious freedom protections.
"Some religious organisations support changing Australia's marriage law and some do not. Religious organisations should be free to solemnise marriages in accordance with their doctrines, tenets or beliefs. This is how the Sex Discrimination Act has operated in other areas ever since it was passed in 1984," Commissioner Santow said.
"If a bill to amend the current Marriage Act 1961 is introduced, the commission looks forward to providing advice, drawing on its long-standing work in this area."
This latest news on the same-sex marriage postal vote comes after NSW Law Society president Pauline Wright was criticised by two members for her involvement in a joint statement addressing current marriage equality laws.
Consequently, this caused other members to promptly defend Ms Wright's position.