Goodbye job applications, hello dream career
Seize control of your career and design the future you deserve with
Aus catching up on international arbitration front
Australia is starting to see a spike in international arbitration with this set to continue over the next 12 months, according to a partner at a global law firm.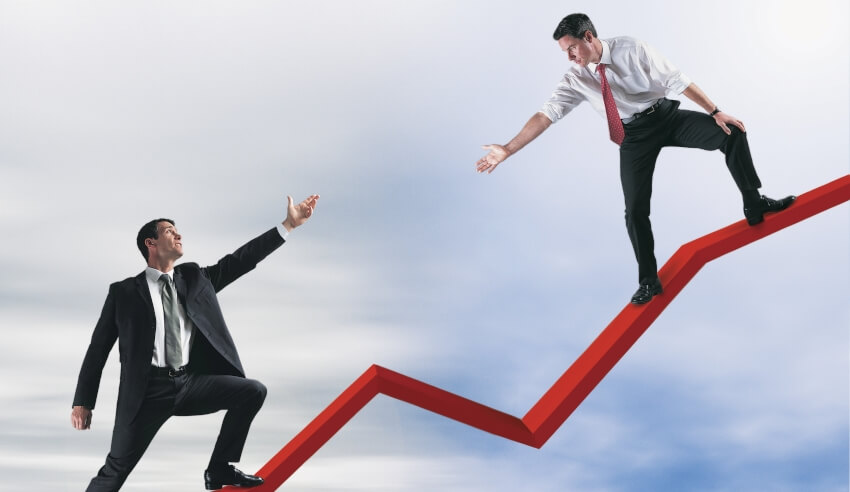 Jo Delaney, partner at Baker McKenzie's dispute resolution team in Sydney, reached out to Lawyers Weekly after Justin Gleeson SC spoke out about what Australia can learn from current developments overseas on the international arbitration front.
You're out of free articles for this month
To continue reading the rest of this article, please log in.
Create free account to get unlimited news articles and more!
Ms Delaney has vast experience in international arbitration, having worked in London for 13 years and continuing her work on these matters upon her return to Australia almost five years ago.
"I think Australia is finally starting to see the growth in international arbitration that's been occurring in the rest of the world for some time," Ms Delaney told Lawyers Weekly.
"In other parts of the world, arbitration is one of the main forms of dispute resolution that parties consider and many global clients would prefer to go the arbitration instead of litigation. One of the main reasons for that is the benefit of enforcement of an arbitral award in many different countries under the New York Convention. There are 157 State parties to the New York Convention; which means an award can be enforced in 157 States. A court judgment cannot be enforced in 157 countries; it's much more difficult to enforce a court judgment."
"In Australia, in the past, we have an efficient court system. However, as we see more cross-border transactions we're seeing more of our clients agreeing to arbitration clauses in contracts.  As a consequence, we're seeing more and more commercial and construction arbitrations."
In addition, Ms Delaney said she agrees with Mr Gleeson on his comments about investment arbitration, in particular, starting to come under the spotlight.
"Investment arbitration has been a hot topic for some time in the arbitration community but obviously it has become a hot topic more recently in Australia it's been very much a hot topic with the Philip Morris (Plain Packaging) case," she said.
"We may have only had one case (Philip Morris) against Australia and hopefully won't have anymore, but we do work on cases for Australian investors in countries in many parts of the world. Some of those [investment arbitration cases] are public, some are not. I think one of the key points Justin Gleeson SC made is investment arbitration now needs to be the 'bread and butter' of Australian lawyers acting for clients with overseas investments. That is absolutely correct and very much the position I've been trying to endorse with our transaction lawyers. We have been informing them (i.e. the transaction lawyers) that they do need to know about investment treaties when their clients are making investments in other countries, particularly in emerging markets.
VIEW ALL
"Justin Gleeson discussed investment arbitrations in the context of where the investment may be endangered by a decision of the government, which could impact on the investment. That is certainly an important aspect of a potential investment claim. However, in other jurisdictions, particularly in England, Europe and the US, clients are being advised about investment treaties at the time that they are making an investment to ensure that they have protection from day one, i.e. investors are structuring the investment to take advantage of an investment treaty (where possible).
"That means when a problem arises later on, as it did for Philip Morris, the investor will have ensured that it has investment protection under an applicable treaty. The investor does not then need to transfer the investment to an entity that has the right 'nationality' under an available treaty (as in the Philip Morris case)."
Ms Delaney offered some words of advice to other lawyers interested in this space.
"[There are] two important points that we're constantly trying to tell the transaction lawyers. One is being aware of the investment treaty so that you can advise your clients upfront about investment protection planning," she said.
"The second one is drafting arbitration clauses. Justin Gleeson SC commented that Australia needs to continue to build the skills of local lawyers when negotiating a dispute resolution clause and how important that is to the commercial parties. We're constantly trying to stress with our transaction lawyers and also with our clients to not leave the dispute resolution clause or the arbitration clause to the last minute. We are encouraging them to look at the clause and give it some thought before the contract is finalised and signed. "
"When I was working in London, we had been advising clients during the past 15 years or so about drafting arbitration clauses and we saw very good arbitration clauses as a result. We're still working on that process in Australia. We're a little bit behind on that front.
"The other tip would be, if you're interested in the area, do the courses on arbitration that the Chartered Institute of Arbitrators (CIArb) has to offer and find out as much as you can about the different aspects of arbitration, whether its investment arbitration or commercial arbitration. I have also found in Australia that, domestic arbitrations (and sometimes international arbitrations) are sometimes conducted like court litigation.
"We really need to move on and conduct domestic and international arbitrations like they are conducted overseas, i.e. in accordance with international standards and practice."
Looking ahead, Ms Delaney said international arbitration work is set to soar in Australia.
"I think we're going to see arbitration continue to grow in Australia. Most of the major firms are building their arbitration capabilities. The seat of the arbitrations may not be in Australia but we will see more arbitrations being conducted that relate to Australian parties or Australian projects," she said.
"Justin Gleeson said that the government really needs to start investment in the arbitral institutions so that we can raise our profile and try and compete with the centres in Singapore and Hong Kong. His comments are welcomed by the arbitration community because the Australian government, unlike the Singapore government, is not providing investment into arbitration centres at the moment."
"One of the difficulties for Australia being the seat of the arbitration will always be distance but I think Australia is probably the third viable option to Singapore and Hong Kong in the Asia Pacific region."