Goodbye job applications, hello dream career
Seize control of your career and design the future you deserve with
'Document tsunami' driving lawyers to upskill in TAR
A prominent Victorian judge has highlighted the growing need for lawyers to expand their knowledge on technology-assisted review (TAR) workflows, noting that if they don't they're going to be deficient in their capacity to service clients.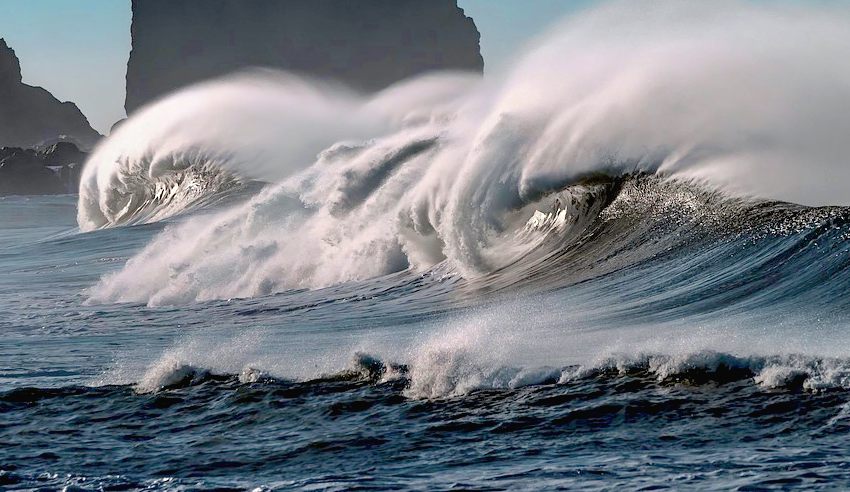 Speaking to Lawyers Weekly at last month's Relativity Fest, Justice Peter Vickery of the Supreme Court of Victoria provided insights into Australia joining the United States, Ireland and United Kingdom in approving the use of technology-assisted review (TAR) in e-discovery.
You're out of free articles for this month
To continue reading the rest of this article, please log in.
Create free account to get unlimited news articles and more!
TAR is described by the Law Institute of Victoria as the "process of having computer software electronically classify documents based on input from expert reviewers to expedite the organisation and prioritisation of the document collection".
Speaking about the process of Australia approving TAR in e-discovery, Justice Vickery highlighted its importance in helping to combat the "document tsunami" playing out in court.
"It is clear that we're facing something of a document tsunami in court. When I was counsel, I remember arguing a case involving 80,000 documents and suggesting to the judge in that case the discovery had not been undertaken properly because [there] was an extraordinary volume of documents," Justice Vickery said.
"As I described it to the judge in question, it would take 30 summer clerks pushing trolleys and lapping the Victorian Supreme Court library twice to carry all of the documents involved to the court in hard copy. The discovery in that case clearly had not been undertaken satisfactorily.
"It was a technical case involving a failure of two industrial autoclaves used in the mining process. Swept up in the discovery, believe it or not, was a TIME magazine from the 1950s, which described Fidel Castro confiscating two autoclaves in Cuba during the revolution. Because the word
'autoclave' had been referred to, the article ended up in the discovery of the plaintiff. I was able to wave around the Fidel Castro article in TIME magazine with the result that the judge accepted my client's position and re-ordered discovery."
Justice Vickery noted that this had the effect of reducing the package of discoverable documents down to about 40,000.
"But this is a very small number by today's standards," he said.
VIEW ALL
"A commercial bank these days will produce approximately 2 terabytes of information every second. That is electronically stored information, or ESI. Imagine suing a bank in those circumstances, where a pile of 80,000 telephone books, or all episodes of The Simpsons (which is about 350 episodes) constitutes about 1 terabyte.
"In this context, which is quite extraordinary and quite new for us, the only real way to tackle this problem is to use the computer to beat it at its own game. This is the only way that we can hope to manage litigation involving large volumes of documents on this scale. It then becomes a question of the most appropriate technologies to be used for the process of identifying and managing the relevant documents in such a potentially vast pool."
Justice Vickery pointed to a case where he made an order for the use of TAR, discussing how its implementation paid off in spades.
"The biggest case I have had in Australia was McConnell Dowell v Santam (2016). This involved an initial pool of some 4 million documents – an awful lot to read. It would've taken something like 543 days for a junior solicitor to manually read those documents and make a determination as to whether or not they were relevant to the issues in the case," he said.
"The costs of such an exercise are astronomic. It can get up to $10-$20 million. For even a middle-sized enterprise, this brings into question whether that party can actually fund a case. Bear in mind, the discovery process is an interlocutory, or preparatory process, which is preparing the case for trial, so before a party has even put their foot in the door of a court to actually argue the case, these massive costs can be incurred.
"I recall one situation when I was a mediator in a case. One party simply put up its hand at one point and said: 'I believe I have a good case but the costs of discovery are massive. I just got a bill for $16 million and that has blown expenditure on my case out of proportion'.
"So it boils down to a question of justice in the end. The courts and the legal profession need to recognise that they're putting at risk the rights of parties to prosecute a case in a court if traditional manual discovery is pursued in large document cases – that's what's at stake here."
At the conclusion of his interview with Lawyers Weekly, Justice Vickery provided some words of advice for legal professionals in encouraging them to upskill in TAR.
"I think education is terribly important. However, I do not know of any university at the moment that has a course in legal technology or the use of technology in court. It is not part of the Bar readers course, as far as I am aware, at this stage," he said.
"Continuing legal education programs, or CLEs, need to look at this very carefully because soon it is going to become, if it has not already, a critical component of a lawyer's tool box.
"You've got to look at it that way. TAR and like technologies will become the norm. Lawyers will increasingly have to know how to use technology in the management of documents, and if they don't use these systems or have knowledge of them at a fairly detailed level, they're going to be deficient in their capacity to serve their clients."
Justice Vickery was also selected to speak on two separate panels at Relativity Fest. The first was dubbed the United Nations of Technology-Assisted Review, which also heard from US Magistrate Judge Andrew Peck and Karyn Harty of McCann Fitzgerald.
The second was a judicial panel, which included Judges Nora Barry Fischer, Xavier Rodriguez and Andrew Peck and was led by e-discovery counsel and legal content director for Relativity, David Horrigan.
Relativity Fest is an annual mega-conference featuring a plethora of high-profile speakers from around the world.
This year's event was held at Chicago's Hilton Hotel from 22 to 25 October, and was attended by over 2,000 legal delegates.
A recent episode of The Lawyers Weekly Show was recorded at Relativity Fest, discussing what the development of e-discovery technology has meant for lawyers, as well as the emergence of the multinational event.
This special episode of The Lawyers Weekly Show heard from Relativity COO Nick Robertson, vice-president of international Steve Couling and Asia-Pacific team lead Stuart Hall.
To listen to the episode, click here.