Goodbye job applications, hello dream career
Seize control of your career and design the future you deserve with
Controversy over judicial bullying claims 'now finalised', NT lawyer says
An NT criminal lawyer has suggested that it is time to move on and beware of demonising individuals, amid reports that a judge in Alice Springs was recently investigated after a slew of judicial bullying complaints.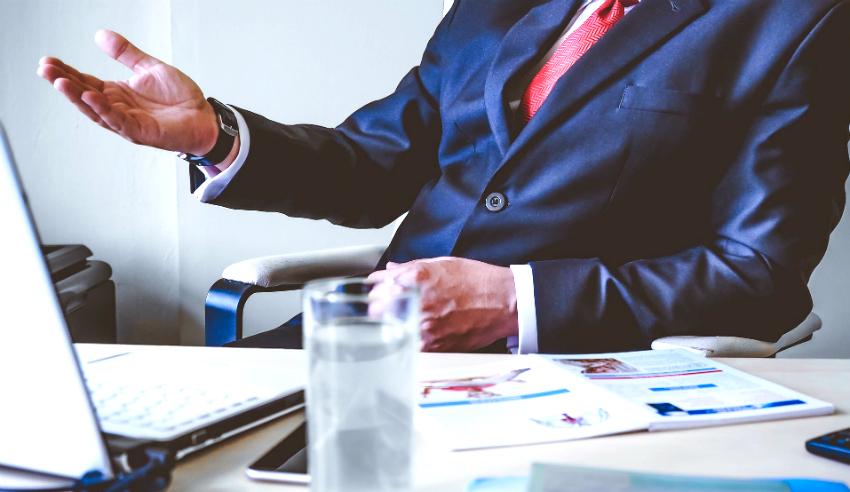 Allegations against Alice Springs Judge Greg Borchers last year resulted in the NT's top judge investigating complaints of alleged judicial misconduct or judicial bullying.
You're out of free articles for this month
To continue reading the rest of this article, please log in.
Create free account to get unlimited news articles and more!
Speaking with Lawyers Weekly, the president of the Criminal Lawyers Association of the Northern Territory (CLANT), Marty Aust, said the matter was now resolved and it was time for the discussion to turn to a more constructive direction.
"The ultimate finding released in December 2017 was that Judge Borchers had engaged in 'inappropriate judicial conduct'," Mr Aust said.  
"There was no finding that the conduct amounted to either judicial misconduct or judicial bullying."
Mr Aust added that the legal profession should recognise the difficult nature of work and do more to support peers and colleagues across the board.
"Demonising individuals whether in the media or a courtroom cannot be a productive solution," he said.
"The collegiality of the legal profession is one of its greatest attributes and a proud tradition we all enjoy as officers of the court. CLANT considers the matter now finalised."
Practitioners write to Attorney-General and NT's top judge
VIEW ALL
NT Chief Judge Dr John Lowndes initiated an investigation into Judge Borchers' alleged conduct last year, after a series of issues were raised by CLANT and the Central Australian Aboriginal Legal Aid Services (CAALAS).
According to reports by News Corp, it is understood that a young female lawyer from CAALAS quit the legal aid group in 2016 "largely because of alleged courtroom bullying" by Judge Borchers.
Published excerpts of correspondence from CAALAS chief executive Eileen Van Iersel to NT Attorney-General Natasha Fyles suggested that "the behaviour of the judge towards this criminal lawyer was a significant factor in her decision to resign from her position at CAALAS". She suggested that it had become an "unfortunate 'rite of passage' of practising criminal law in the centre" that the judge "unfairly and forcefully criticises you".
"Often these lawyers are young, female practitioners who are too regularly subjected to remarks that cause considerable distress, hurt and loss of confidence," Ms Van Iersel said in her letter.
Ms Van Iersel's letter to the AG reportedly called for the Local Court judge's appointment to be terminated, citing potential incapacity. However, a spokesperson for the AG told reporters that Ms Fyles had elected not to pursue her own inquiry after it was concluded that there was no issue of incapacity with respect to Judge Borchers.
Lawyers Weekly does not suggest that Judge Borchers lacks the capacity to fulfil his office.
Young lawyers allegedly "traumatised" by critique from the bench
New Corp also reported that former president of CLANT, Russell Goldflam, had written to the chief judge, adding further details to the context of the alleged courtroom incident that prompted the same female lawyer from CAALAS to resign.
In an interview with NT News, Goldflam stressed that Judge Borchers' criminal sentencing dispositions were robust but that his treatment of people in court had been the subject of regular discussion for "some years".
Mr Goldflam said that the recently resigned lawyer was "prepared, confident and professional" but that he had been informed she has been traumatised by her Judge Borchers' treatment, and that this was a significant factor in her decision to leave.
Mr Goldflam had originally told News Corp that he was aware of at least six other youth justice lawyers "who have either resigned or been redeployed to other duties in similar circumstances".
Lawyers Weekly reached out to Mr Goldflam, who is now the IPP of CLANT, for further comment on the issue. He declined to comment.
Mr Goldflam's successor, Mr Aust, acknowleged that inappropriate conduct from the bench could not be condoned. The creation of an independent authority to review allegations of misconduct may be a good way forward, he suggested.
"The impact that judicial bullying can have on a young and inexperienced practitioner can be career ending," Mr Aust said.
"For some time CLANT has considered whether an independent judicial commission should be established.
"Now may be the time for the NT government to consider the issue and look to other jurisdictions to determine whether there is a more consistent model for the effective investigation of judicial complaints and any remedial responses," he said.
Mr Aust also called for support services to be made available for lawyers and judges. He said such services would address a critical occupational health and safety issue for those legal practitioners who regularly deal with vicarious trauma in the criminal justice system.
"The reality is that all persons that participate in the criminal justice system are vulnerable to direct and vicarious trauma by the very nature of their involvement. OH&S issues abound on multiple levels," Mr Aust said.
"Appropriate support in the form of counselling or similar therapeutic options need to be made available to assist both judicial officers and practitioners in dealing with the impact of their day-to-day work and the toll it takes upon them."
Chief judge finds conduct was "inappropriate" for a judicial officer
Last December Dr Lowndes determined that Judge Borchers had engaged in 'inappropriate judicial conduct' but that that conduct did not warrant his removal from the bench.
The chief judge said in a media statement that he had considered the conduct of Judge Borchers with respect to his alleged conduct in a youth justice matter, which involved complaints that he had told a juvenile offender that the youth "took advantage of the recent death of his mother in explaining his offending". That was a primary complaint among other allegations of Judge Borchers' conduct.
Dr Lowndes noted that while some of Judge Borchers' remarks had appeared "harsh" and "were misguided", they fell well short of judicial misconduct.
"Although they did amount to inappropriate judicial conduct," Dr Lowndes said.
The chief judge added that examples of remarks made by Judge Borchers could be described as "gratuitous and unnecessary", as well as demonstrative of a "lack of judicial temperament".  
He said that the inappropriate judicial conduct was "unacceptable" and that professional counselling had been offered to Judge Borchers if he wished to accept such support.
"It detracts from the proper performance in the matter at hand, specifically, and it reflects poorly on the courts generally and brings the judiciary into disrepute," Dr Lowndes said.
Dr Lowndes went on in his statement: "I have formed the view that in a number of matters the judge has not demonstrated the courtesy, tolerance, patience and sensitivity which, in accordance with the AIJA Guide to Judicial Conduct, should necessarily characterise the discharge of the judicial function."
Lawyers Weekly would like to hear your stories of unfair treatment from the bench. Send an email in confidence to This email address is being protected from spambots. You need JavaScript enabled to view it.