Goodbye job applications, hello dream career
Seize control of your career and design the future you deserve with
This week in history: Nation appoints first Australian-born Governor-General
Sir Isaac Isaacs became the nation's first Australian-born Governor-General, when he was appointed on 22 January 1931.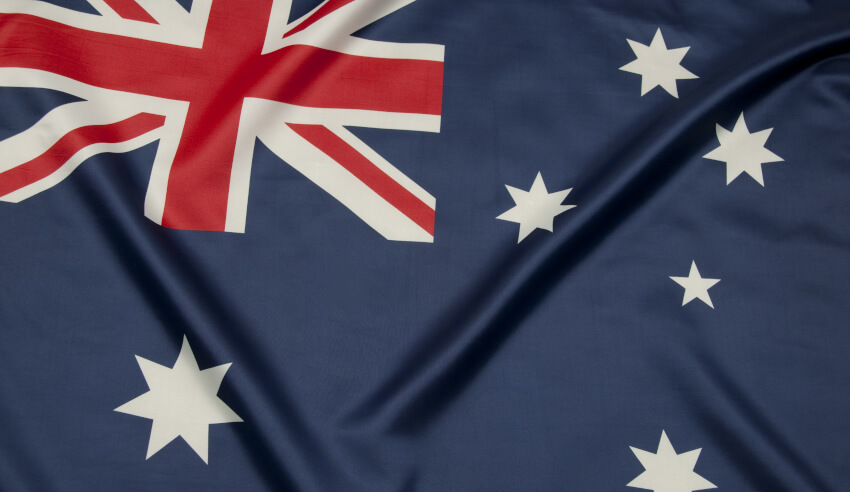 Eighty-seven years ago, Sir Isaac Alfred Isaacs, an accomplished lawyer, linguist and the son of Jewish European migrants, became Australia's ninth Governor-General.
You're out of free articles for this month
To continue reading the rest of this article, please log in.
Create free account to get unlimited news articles and more!
isaacs was the first Australian-born Governor-General, with seven of his eight predecessors born in England.
The first Governor-General of the Commonwealth of Australia, John Adrian Louis Hope (the seventh Earl of Hopetoun and later first Marquess of Linlithgow) was born in Scotland.
According to the Australian Dictionary of Biography, isaacs' father was born in Russian Poland. His parents, Alfred isaacs and Rebecca née Abrahams, met in the 1840s when his father resettled in London. In 1854, the couple immigrated to Australia and Isaacs was born a year later.
isaacs was a talented student and described as a bright and lively child with wide interests from an early age. He was said to have had a photographic memory, with the ability to cite cases with reference to volume and page.
After graduating as dux from Beechworth Grammar School, he began a career in teaching but left the profession following a dispute with his headmaster about fees that isaacs claimed were owing to him.
That series of events set isaacs on a course that would lead him to law and the highest possible office in Australia. He landed a job as a clerk in the prothonotary's office in the Crown Law Department and later went on to study law part-time at the University of Melbourne.
isaacs graduated in April 1880 with first-class honours and the exhibition (LL.M., 1883). He had completed his legal studies in the minimum possible time.
VIEW ALL
The Australian Dictionary of Biography said that a university notebook belonging to isaacs from 1879 "is a model of precision and clarity in its brief statement of doctrine and principle, and in its excellent summary notes of decided cases."
isaacs was also known for being an avid student of languages. He learnt foundational Russian, French, German, Italian and Greek from his parents and miners in Victoria's north-east. The Australian Dictionary of Biography also said he learnt a "smattering of Chinese".
"He took every opportunity throughout his life to develop his proficiency by conversation with migrants and practice at the family table, and in carrying on correspondence. He continued to read widely in religion, science and literature, and ornamented his speeches with quotations from poets and prose writers."
With limited means but plenty of determination, isaacs joined the Bar in 1882 and took chambers in Temple Court. In 1890, he had made 19 appearances before the Full Supreme Court and was being briefed by major corporate clients ranging from the banks, land and finance companies and local authorities.
"The range of his practice was very wide: during the 1890s he appeared in various company law matters, in cases involving tort, contract, insurance, insolvency, mining and local government law. Sir John Latham recalled that Isaacs was noted at the Bar for 'the close and detailed attention which he paid to his cases, the completeness of the arguments which he presented and his pertinacity in advocacy. He had a remarkable equipment of legal knowledge'," the Australian Dictionary of Biography writes.
For all isaacs' intellectual prowess and (according to Alfred Deakin) "inexhaustible courage", however, his foray into politics in 1892 did not see him widely trusted or liked. Deakin is quoted as saying: "…His egotism was too marked and his ambition too ruthless to render him popular. Dogmatic by disposition, full of legal subtlety and the precise literalness and littleness of the rabbinical mind, he was at the same time kept well abreast by his reading of modern developments and modern ideas".
isaacs is described by Australian Dictionary of Biography as being a lone wolf: "a lone wolf and a determined, ambitious and unrelenting man. At the same time he retained wide popular support as a political leader articulating reformist ideas".
He went on to become federal Attorney-General (1905-06), Justice of the High Court of Australia (1906-30), the third Chief Justice of the High Court of Australia (1930-1931) and Australia's ninth Governor-General (1931-36).
The Australian Dictionary of Biography said that isaacs willingly surrendered a quarter of his salary as Chief Justice to take on the role of Governor-General and declined to accept his judge's pension while holding office.
"By the time he retired [as Governor-General] on 23 January 1936, it was generally acknowledged that he had served as Governor-General during harsh depression years with dignity and distinction," the dictionary said.
isaacs passed away in Melbourne in 1948.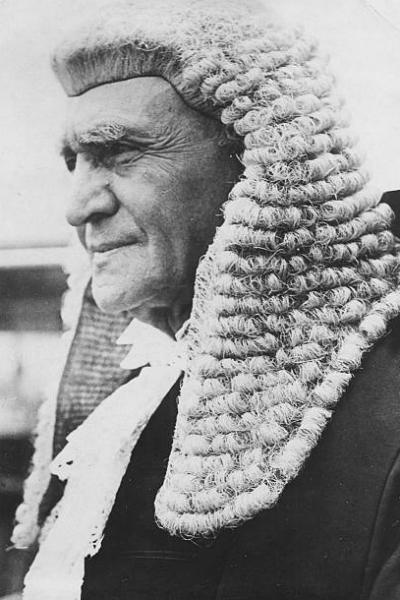 Photo courtesy @CanberraInsider