Goodbye job applications, hello dream career
Seize control of your career and design the future you deserve with
High Court judge reflects on hard-fought battle for women in law
It has been 100 years since NSW passed the Women's Status Act, which gave women the right to practice as solicitors and barristers in the state among other forms of political participation, and the struggle to be considered legally equal to men is one that Justice Virginal Bell AC does not want us to forget.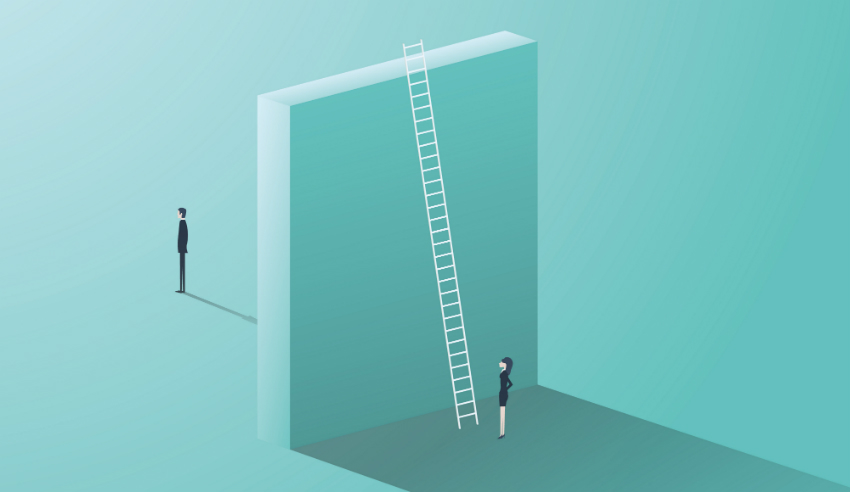 Speaking in Sydney last week, High Court of Australia (HCA) Justice Virginia Bell AC gave a short history lesson on the long battle for equality that women in the common law world have fought.
You're out of free articles for this month
To continue reading the rest of this article, please log in.
Create free account to get unlimited news articles and more!
The judge's talk explored the evolution of womens' status in the common law, starting first with the hope and optimism that 1902 promised the Suffrage movement in Australia.
In that year the newly federated Commonwealth allowed women to vote and stand for election to the federal parliament. But it was a victory for equality that was short-lived, if not soon to be considered hollow.
"Their economic dependence, exclusion from public office and subjugation by a double-standard in matters of sexual morality put women well behind the eight-ball," Justice Bell said.
"The laws that perpetuated this inequality were largely those enacted by state legislatures and, while women could stand for election to the Commonwealth Parliament, they were ineligible to be returned to either house of the NSW Parliament."
In her Francis Forbes Lecture address entitled 'By the skin of our teeth – the passing of the Women's Legal Status Act 1918', Justice Bell evoked the life and times of women who were pioneers and advocates for changes, and are, by and large, taken for granted today. She also illustrated a sometimes ugly political landscape, which saw men in high office wield their power in ways that would delay the recognition of women as equal to that of men.
The Contagious Diseases Bill of 1908 was a shining example of attitudes of the day, introduced into the NSW Parliament with the practical operation of allowing the indefinite imprisonment of prostitutes who had been arrested for soliciting and found to have a venerable disease.
There was also the Crimes (Girls' Protection) Bill, which was introduced into the NSW parliament in 1903 and sought to raise the age of consent for girls from 14 years. According to Hansard, Attorney-General Bernard Wise, who opposed the bill, expressed concern about the risk of blackmail by promiscuous and precocious harlots.
VIEW ALL
"Among the arguments against the Bill was the view that in sub-tropical Australian conditions, girls ripened into womanhood earlier than in other climes," Justice Bell said.
By 1912, vocal advocates like the pioneering feminist Rose Scott — who was financially independent and "famously considered life too short to waste it in the service of one man" — were speaking out about the notable absence of women in power. It was from positions of power that women could help shift attitudes and accommodate a more equitable state of affairs, Ms Scott reasoned.
Noting a speech that Ms Scott delivered to the National Council of Women, Justice Bell said that the vocal feminist made a clear-eyed riposte that women often gave up unequal pay for no pay when they married.
"[Rose Scott] argued that women should receive payment for bearing children and that mothers should have equal guardianship of their children. She urged the need for testator's family maintenance legislation so that men could be prevented from disinheriting their wives and children," Justice Bell said.
"Importantly she pointed out that the disadvantaged position of wives and mothers, the majority of women, was maintained through the exclusion of women from the practice of law and from positions of authority and dignity in the state.
"She called for women to be eligible for appoint as magistrates, justices of the peace, jurors, judges, members of parliament and local councils."
Six years later, the state of NSW would pass the Women's Status Act 1918, after several failed attempts to get such a law through the parliament. The law permitted women in NSW to finally be eligible for admission.
But what was it that had disqualified women from legal practice for so long? Justice Bell said it was the nuanced position of the 1989 NSW law the Legal Pracitioners Act (LPA).
Ada Evans, the state's first woman to graduate from the University of Sydney's law school, was the first person to encounter the restrictions of the legal instrument when she was denied admission to practice in 1902, despite being properly qualified.
"The LPA established a board comprising the judges of the Supreme Court, the Attorney-General and two barristers to approve 'properly qualified persons' for admission as barristers," Justice Bell said.
"Despite being properly qualified, Ada Evans was not admitted to practice because it was thought that a woman was not a "person" for the purposes of the LPA. That was so, notwithstanding that the Acts Interpretation Act 1987 (NSW) provided that "[words] importing the masculine gender shall include females".
In 1904, NSW Attorney-General Bernard Wise KC rebuffed calls to allow women to practice law, saying that women could not be admitted under the law as it stood.
Then in 1905, Wise's successor Charles Wade, told the Women's Progressive Association that the matter as to whether women should be allowed to practice was a matter for the practice and rules of the Supreme Court.  Annie Golding, one of three sisters who were prominent members of the Women's Progressive Association, took the A-G by his word and wrote to the Chief Justice.
"Sir William Cullen lobbed the grenade back promptly stating that it was 'most absolutely a matter for the Parliament'," Justice Bell said.
The judge also noted that Cullen CJ's response should not be taken as any indication that he was personally hostile to the cause of the advancement of women. Justice Bell said that it was an entirely orthodox view that legislation was needed to remove the disqualification to women's admission to the bar.
"As acting Dean of the Sydney Law School, it was William Cullen who permitted Ada Evans to enrol as a law student, much to the annoyance of Professor Pitt Cobbett who could not conceal his antipathy to her when he returned to his position as Dean from an overseas trip," she said.
Ada Evans would never practice, Justice Bell observed, and her long struggle took its own toll. She was admitted to the bar however on 12 May 1921.
"In its report of Ada Evans's graduation ceremony, the Australasian noted 'Professor Pitt Cobbett, who is a bachelor, and not partial to women, could not conceal his disapproval as he introduced the interesting-looking girl to the Chancellor, who smiled pleasantly'.
"The report went on to note that there was no act in force which would permit a female holding a bachelor of laws to practice and that Ms Evans planned to agitate for a new act. The report also noted that 'at present every judge in Sydney is opposed to her admission'," Justice Bell said.
The judge observed that it was not until either the death or retirement of men in authority, that powerful opponents to laws that would redress women's legal status were no longer in the way of progress. However, when the Women's Legal Status Bill was finally passed, an undercurrent view expressed in the parliamentary debates was that it was unlikely the legal profession would ever be overwhelmed by women.
"Unpalatable as this view may have been, there was an essential truth to it," Justice Bell said.
"The social and economic pressures which largely kept women in the home were not about to give way in the face of a change to their status at law."
Rose Scott and Ada Evans were only two of many actors whose efforts and relentless agitation saw society move to accept that women were capable and entitled to join the legal profession.
Justice Bell said that Ms Scott used her comparative wealth and connections to promote causes that would expand women's material options.
"One gesture in this direction was her gift of 50 pounds to the University of Sydney as a prize for women law students," the judge said.
For English women wanting to take their place in the profession as qualified lawyers, the plight was no easier.
Justice Bell spoke of the legal action that Gwyneth Bebb took against the Law Society, seeking a declaration that she was a person within the meaning of the Solicitor's Act 1943 (UK). The court ruled in favour of the Law Society and in 1919 a new statute was introduce which allowed women in England to practice law.
In Australia, Victorian Flos Greig would be the first woman to practice law. She was admitted in August, 1905.
A final observation that Justice Bell shared was the view that when a woman became a lawyer, she was at risk of losing her femininity. This perspective was prevalent when Justice Bell was studying law at the University of Queensland in 1969.
"I was one of two women in my year and the girls in the higher years were kind enough to hold a function for us at which, over glasses of Sparkling Blue Porphyry Pearl, we were given tips on how we could maintain our femininity despite being law students," Justice Bell said.
"If time permitted I would share them with you."
Justice Bell completed her legal studies in 1977 and graduated from the University of Sydney. She was appointed to the HCA bench in 2009.