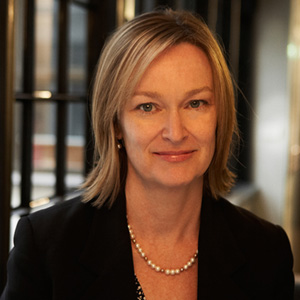 A Sydney silk and eldest daughter of former High Court Chief Justice Murray Gleeson QC has been appointed to the Federal Court of Australia.
Jacqueline Gleeson SC (pictured) from 7 Selbourne takes the judicial position today (15 April). She replaces the Hon Justice Dennis Cowdroy OAM, who retired on 15 March 2014.
Gleeson was admitted to the NSW Bar in 1991. She left in 2000 to practise as a solicitor with the Australian Broadcasting Authority, then the Australian Government Solicitor, before returning to the Bar in 2007.
Appointed Senior Counsel in 2012, Gleeson has focused her practice on administrative law, competition and consumer law, professional liability and taxation law.
Gleeson has served both as a member of the Bar Council and as a member of a professional conduct committee of the NSW Bar Association between 1997 and 2000.
Her father, Murray Gleeson, was Chief Justice of Australia from 1998 to 2008.