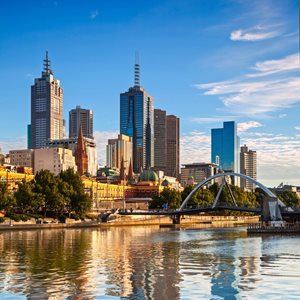 Female applicants were the big winners in today's Victorian silk appointments, with Victorian chief justice Marilyn Warren announcing 18 new Senior Counsel.
Four of the six female applicants for silk were successful, from a total field of 93 nominees.
"The Victorian Bar leads the Australian Bars in actively encouraging women to aspire to – and achieve - the highest position in our ranks and we will continue to do so," said Jim Peters QC, newly elected chairman of the Victorian Bar.
There are now 30 female silks in Victoria, representing just over 11 per cent of the state's Senior Counsel.
In 2012, the Victorian Bar overhauled its silk selection process which saw a committee of legal professionals provide a preliminary assessment of the candidates, and with the chief justice making the final decision.
On 3 February this year, the Victorian Bar announced that Victorian Senior Counsel would be given the option to revert back to a Queen's Counsel post-nominal.
Over 90 per cent of silks subsequently changed their title to QC.
Last month, the NSW Bar announced 19 new silk appointments. Only three of the successful applicants were women, however, dropping the female silk ratio in NSW to below 10 per cent.
The full list of 18 Victorian silk appointments comprises:
Peter Fox
Paul Bernard Jens
Brendan Francis Kissane
David George Robertson
Robert Snowdon Hay
Jeremy Arthur Frederick Twigg
Timothy John Paul Walker
Michael John Galvin
Jacinta Mary Forbes
Ian William Doggett Upjohn
Christopher Boyce
Helen Mary Joan Rofe
Kristen Louise Walker
Steven James Moore
Trevor Edwin Wraight
Lachlan Wishart Leaf Armstrong
Pasquale Zappia
Rowena Jane Orr