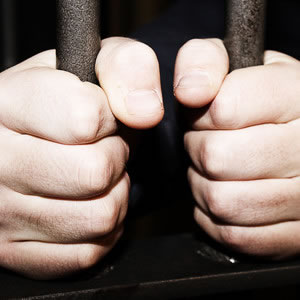 A plan by South Australian prisoners to kill two judges was prevented by an undercover police operation.
Hendrik Gysbertus Van Schaik and Frederick Bernard Walkuski, who were both serving time at Mobilong Prison, stand accused of scheming to take revenge on the judge who handed Mr Walkuski a 17-year sentence.
Both men have been charged with conspiracy to murder and conspiracy to endanger life in the South Australian Supreme Court.
The court heard Mr Walkuski offered Mr Van Schaik $15,000 to murder District Court Judge Paul Rice and his wife Rosemary Davey, another judge, by firebombing their house.
Prosecutor Sandi McDonald also alleged Mr Van Schaik agreed to set fire to the car and home of a senior police officer, chief inspector Craig Wall, for a further $5,000.
Two undercover police officers befriended Van Schaik's former partner on a train from Adelaide to Geelong to gain additional information.
Mr Walkuski's defence lawyer Nick Vadasz strenuously denied the allegations of a conspiracy.
The trial continues before Justice Ann Vanstone.