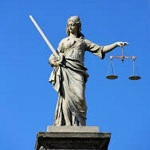 Katrina Banks-Smith SC has been appointed as a judge of the Supreme Court of Western Australia, beginning 18 July.
Ms Banks-Smith was admitted to practice in 1990 and appointed senior counsel in 2013. Her core area of practice has been complex commercial litigation, with a focus on insolvency.
"Ms Banks-Smith SC enjoys an outstanding reputation within the legal profession and is very deserving of the appointment," said Elizabeth Needham, president of the Law Society of Western Australia.
"She has enjoyed a long and distinguished career within the profession and will no doubt make a very significant contribution to the Judiciary."
Ms Banks-Smith SC will fill the vacancy left by the retirement of the Hon Justice Carmel McLure.