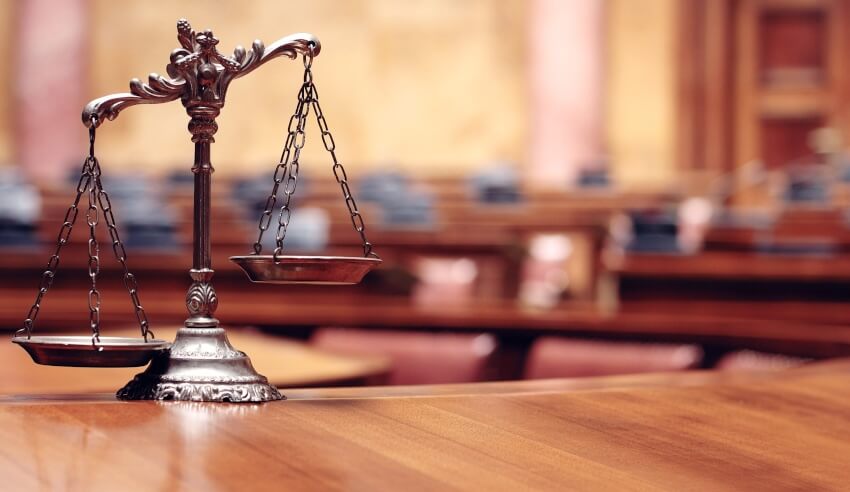 A new report from the Institute of Public Affairs has offered up a recommendation it says will "address community concern that the judiciary is out-of-touch with community standards regarding both how harm to victims and society is construed and how severity of punishment is to be measured."
The report, Victim Appeal: How to address manifestly inadequate sentences, said the introduction of victim appeals would give "victims of crime the right to instruct the Director of Public Prosecutions to seek leave to appeal against a sentence handed down by a District or County Court or Supreme Court."
The author of the report and a research fellow at the Institute, Andrew Bushnell, has argued that the "innovative reform" would increase public confidence in the judiciary and increase satisfaction of victims of crime with the criminal justice process.
The report noted this right would be in addition to the existing discretion of the Director of Public Prosecution or Attorney-Generals in some states to appeal against sentences.
Unlike Crown appeals undertaken in most states, "victim appeals would go to a leave hearing at the Court of Appeal, which would determine whether the appeal can proceed," the report explained.
It said the DPP would advise the victim of the chances of a successful appeal, and bear the costs of such appeals.
Extending a right to trigger appeals against sentences would help to "reverse a trend" whereby there are "fewer state appeals against sentence than there were ten years ago," the report said.
It criticised "the system's failsafe mechanism" of appeal as usually only following public outrage, "meaning that the damage to the reputation of the judiciary is already done."
In summary, it noted "not only does the public lack confidence in the judiciary, it lacks confidence in the system to correct its mistakes."
The report argued that "victim appeal should be understood in this context as a modest reform," saying it is "a proportionate response to the identified problem" of a lack of community confidence in the judiciary.
Highlighting "rare but high-profile cases in which judges impose sentences that fall short of the community's understanding of justice," the report relies on studies that "suggest that the public's beliefs about the operation of the criminal justice system are shaped by media reporting."
"Sensational cases attract widespread interest and contribute to the public's impression that the judiciary should not be trusted," the report continued.
"The proposed reform aims to limit the damage that such cases do to the reputation of the judiciary and to reduce the number of such decisions by increasing the sensitivity of judges to community standards."
Purporting to mitigate "many of the concerns of those who would seek more expansive changes," the report claimed that "victim appeal preserves the adversarial system and judicial independence in favour of reducing, in one specific way, the discretion of the public prosecutor."
It proposed that "many victims continue to report feeling a lack of agency in the system," and offered that "victim appeal provides victims with a real and consequential decision to make as part of the criminal justice process."
The report outlined the use of victim appeal "should be preferred to more dramatic reforms like mandatory sentencing, which increases the risk of disproportionately severe sentences, and giving victims separate representation in criminal trials, which undermines our traditional adversarial criminal justice system."
Lawyers Weekly has previously reported on the mere 'surface level' polarisation of ideologies in public opinion surrounding sentence severity, perceptions of leniency and "out-of-touch" judges.