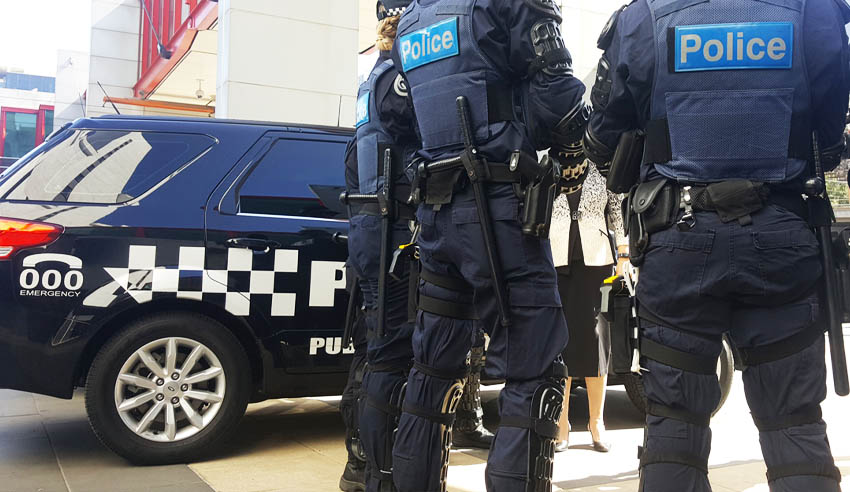 A new report has pinpointed a pattern of challenges and risks arising from police use of human sources.
The Royal Commission into the Management of Police Informants has handed down its progress report, detailing the first six months of inquiry into Victoria Police's usage of Lawyer X Nicola Gobbo as a human source through the '90s and early 2000s.
In the report, commissioner McMurdo singled out previous reviews into the use of human sources by Victoria Police, noting that these have outlined the severity of utilising such sources in investigative maters.
"The Comrie Review and the Kellam and Champion Reports 75 were preceded by several other reviews that examined Victoria Police's use and management of human sources generally," commissioner McMurdo said.
"While these reviews did not specifically consider human sources with legal obligations of confidentiality or privilege, their findings point to a pattern of challenges and risks arising from the use of human sources."
The first review commissioner McMurdo touched on was Victoria Police's Ceja Task Force, established in January 2002 to investigate drug-related corruption within the Victoria Police Drug Squad.
"The Victorian ombudsman produced two interim reports about Ceja in 2003–04 and the Office of Police Integrity (OPI) produced a final report in 2007," she explained.
"Based on Ceja's investigations, the OPI found that '[i]nadequate control and mismanagement of informers was central to some of the corrupt practices uncovered at the Drug Squad and elsewhere', and that Victoria Police's governing policy on human sources required continued monitoring to determine its effectiveness."
The next highlighted by commissioner McMurdo was the reviews of the Office of Police Integrity, which was established in 2004 to detect, investigate and prevent police corruption and serious misconduct.
"Early in its establishment, the OPI described human source management as an area 'where the risk of police corruption or serious misconduct is highest," commissioner McMurdo said.
"In 2007, the OPI concluded an extensive investigation into Victoria Police policies and practices relating to human source management. The investigation recommended compulsory basic and specialist training in human source management; active management and supervision in high-risk policing areas to manage risks to human sources and police officers; improved sharing of human source registered numbers, particularly to identify the source of information in warrant applications; and regular audits of compliance with Victoria Police's Human Source Management Policy.
"The OPI continued to monitor and report on Victoria Police's management of the risks associated with the use of human sources until it was replaced by the IBAC in 2013."
Lastly, commissioner McMurdo pointed to Victoria Police's Corporate Management Review Division, which produced a report entitled Audit of Victoria Police Human Source Management Practices (the CMRD Audit) back in 2010.
"The purpose of the CMRD Audit was to identify whether risks associated with the use of human sources were being adequately managed by Victoria Police. The CMRD Audit reviewed a representative sample of 95 human source files and made 26 recommendations to improve human source management," commissioner McMurdo said.
"In 2012, Victoria Police Intelligence and Covert Services Command completed a review entitled Covert Services Review 2012 (the ICSC Review), which examined Victoria Police's Covert Services Division. The ICSC Review recommended that the unit primarily responsible for the use and management of high-risk human sources, the Source Development Unit, be disbanded."
The progress report also highlighted how "extensive interactions" between Nicola Gobbo and Victoria Police are creating a "mammoth, Janus-like task" for the commission, noting it must "unravel a complicated web of relationships, conduct and consequences dating back to the early 1990s".
This email address is being protected from spambots. You need JavaScript enabled to view it.