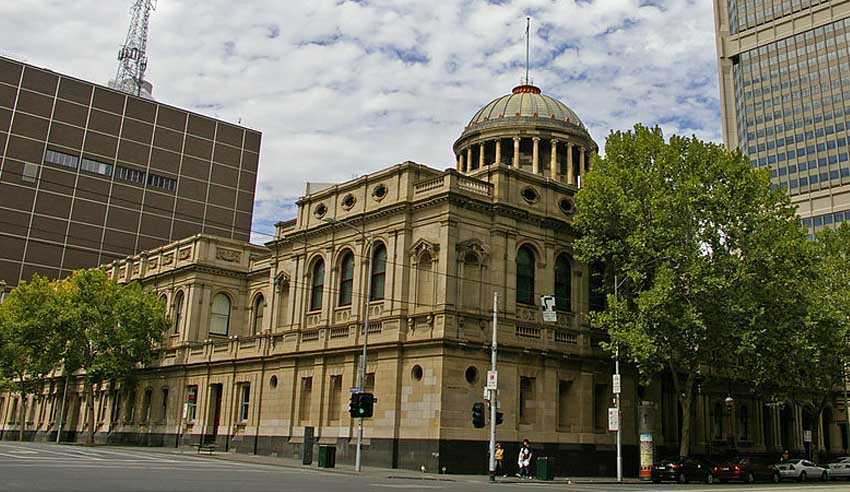 Faruk Orman has issued a statement following his murder conviction being overturned due to a "substantial miscarriage of justice" caused by former barrister Nicola Gobbo and the Victoria Police in the case against him.
On Friday, three Court of Appeal judges – Justice Chris Maxwell AC, Justice Richard Niall QC and Justice Karin Emerton – ordered for Mr Orman's appeal to be allowed and his conviction for murder be set aside.
It followed a decision made by Attorney-General Jill Hennessy to refer Mr Orman's petition for mercy to the court last month. 
In handing down their decision, the judges said Ms Gobbo, during her time as both a barrister and informer for the Victoria Police, subverted Mr Orman the right to a fair trial and "went to the very foundations of the system of criminal trial".
"There was, accordingly, a substantial miscarriage of justice," the judges added.
Following his release from prison, Mr Orman issued a statement to the media, thanking his legal team for their "tireless work and support".
"I am most grateful to have been released after over 12 years in custody. It has been an overwhelming experience for me and those close to me," Mr Orman said.
"After pleading not guilty at trial and using every appeal avenue I had available to me, it was only through the bravery of the Attorney-General's decision that I was able to have my matter referred back for an appeal. To the Honourable Jill Hennessy I am eternally grateful.
"I have been so lucky, throughout this experience, to have people who believed in me and fought for me. I would really like to thank Ruth Parker, my solicitor, and the whole team at Galbally Rolfe. Ruth has lived this case with me for over a decade. She fought my appeals with me after my conviction and has been reviewing my case ever since. Even in 2015, she was still pursuing our avenues even though we kept coming up against blocked paths. And a special thanks for the counselling also.
"I would like to thank Carly Lloyd and Paul Smallwood, my barristers, for their tireless work and support. I was lucky enough to have Carly with me when I was charged with this crime. I was just as lucky to have her there when I was acquitted. Ruth, Carly and Paul all jumped on board and supported me at a time when no one knew the extent of the damage that had been done by Nicola Gobbo and the Victoria Police.
"I want to thank my lawyers' families for the sacrifices that they have made so that Ruth, Carly and Paul could work on my case. I know that you have all made financial and personal sacrifices in order to help me and I am so grateful to you all, including the kids who have had to put up with their mothers being on the phone to me a lot!
"To Bret Walker SC and Ruth Shann, thank you for agreeing to become involved in my matter if required. Your willingness to do so meant the world to me. I also want to acknowledge and express my gratitude to the late Mr Shirrefs SC, whose diligence and passion has assisted me to this day, as well as the team who supported him.
"I would like to thank my parents, immediate family, my very close friends (you know who you are) and everyone who has supported me throughout the years, in a variety of ways. I will be eternally grateful for your relentless support over the years.
"To my beautiful partner, who has loved me and supported me, who hasn't missed a week of visits, I cannot put into words how much you mean to me. You have had to serve this sentence with me and our lives have been on hold. We have our time now and I look forward to our future together."
Mr Orman also used the opportunity to acknowledge the family of Victor Peirce – whom his conviction centered around.
"I understand that there is a victim in this matter and his family. To the Peirce family, I am sorry for your loss. I hope that you get the appropriate support and care that you need, because I understand that this process will have been just as traumatic for you as it was for me," Mr Orman said.
"After serving 12 years for a crime that I did not commit, I am looking forward to getting on with my life as a private citizen. I am sure that there will be more revelations from the royal commission, which may give all of us affected some answers, even though we may never know the full truth about what's actually happened.
"A lot has been said about me, which I had no control over. I think that many people will think that I have come out of prison bitter and angry. I haven't. I have been lucky enough to have people who have supported me and fought for me.
"Right now, I just want some privacy to be with my partner and my family."
Precedent set
The overturned murder conviction of Faruk Orman is set to form a precedent for future appeals, with more of Nicola Gobbo's former clients set to argue their case was corrupted due to her informant work with the Victoria Police.
So far convicted gangland criminals Tony Mokbel and Rob Karam, whom were represented by Ms Gobbo, and Zlate Cvetanovski have filed an appeal, based on their arrest and conviction over what's commonly described as Australia's biggest Calabrian mafia drug busts or the "tomato tins case", where 4.4 tonnes of ecstasy was found inside such tins at the Melbourne docks, shipped from Italy.
In her six-month progress report to the Governor of Victoria, Margaret McMurdo, commissioner of the Royal Commission into the Management of Police Informants, noted "extensive interaction" between Ms Gobbo and the Victoria Police will without question impact gangland case reassessments.
In her foreword, commissioner McMurdo reiterated the right to independent legal advice and expectations that lawyers will act both ethically and within their clients' best interests.
They also have the right for certain communications with their lawyer to remain confidential, commissioner McMurdo said, noting that those charged with criminal offences "have the right to a fair trial, in which the prosecution must prove their guilt beyond reasonable doubt".
"They are entitled to receive both information upon which the prosecution intends to rely, and information that may undermine the prosecution case," she said.
"In addition to the duties owed to clients, lawyers have duties to the court and the administration of justice, which oblige them not to mislead the court or other legal practitioners.
"Police perform an essential public service in detecting and investigating crime and protecting the community. They must, however, exercise their considerable power and authority according to the law they are sworn to uphold, even when under extreme pressure to solve crimes. They are not above the law, nor are they above scrutiny.
"If criminal investigations or prosecutions are so compromised that an accused is denied fundamental rights, the consequences are serious. Convictions may be overturned and alleged offenders set free, causing victims distress and community concern. The time and effort expended, and paid for by the taxpayer, may be for nothing. If new trials are granted, victims may be forced to endure further proceedings long after the alleged offences occurred. Public trust in the criminal justice system is likely to be diminished."
The Royal Commission into the Management of Police Informants continues on Tuesday.
To follow the latest developments, click here.
This email address is being protected from spambots. You need JavaScript enabled to view it.