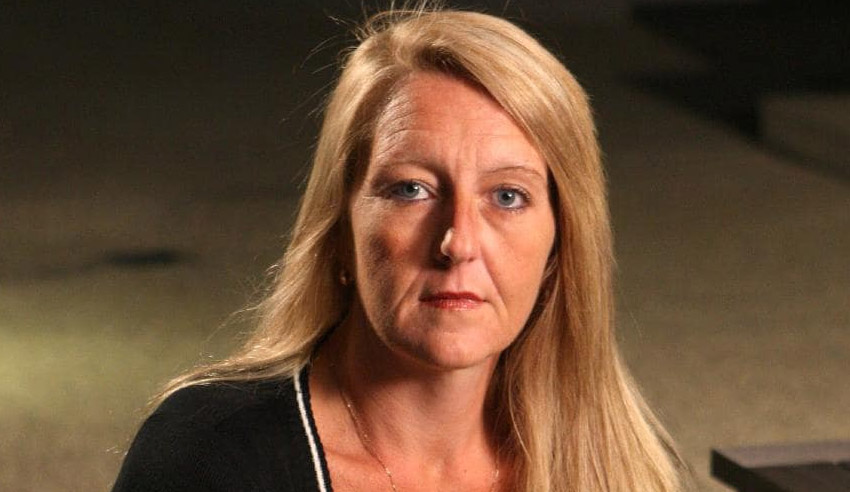 The barrister behind the "Lawyer X" moniker, Nicola Gobbo, admitted she knew the severity of her actions in acting as a human source for the Victoria Police while advising some of the state's most high-profile criminals.
Through recently obtained audio recordings, the Royal Commission into the Management of Police Informants, has heard conversations between Ms Gobbo and members of Victoria Police's Source Development Unit (SDU) which suggest that she understood the position she was being put in by officers was one of great risk.
One of the audio recordings shows Ms Gobbo telling two of her handlers, known to the public through pseudonyms "Sandy White" and "Peter Smith", about an allegedly corrupt officer taking money from one of her clients.
The recordings show Ms Gobbo upset that the information she had told the pair had somehow been passed on to Victoria Police's Ethical Standards Department – something Mr White denied he was involved with.
"Repeatedly I've chucked ethics out the window, I've chucked legal professional privilege out the window, I've chucked my career out the window if any of this ever came out," Ms Gobbo said in a telephone conversation between her and the two handlers on 28 July 2006.
"Forget about – I wouldn't even be covered by insurance. I would be so f****d it's not funny, and I can't tell you those things if you're gunna pass it on that specifically. You can't do it, not that amount, not the – not the specific of it or you can, but not to idiots."
In response, Mr White said: "Well ... I didn't pass it on to [redacted]. I can guarantee you that".
The audio recordings heard at the commission also highlight Ms Gobbo's hesitancy in being recorded during conversations with the aforementioned handlers, some of which centered around her client at the time, drug kingpin Tony Mokbel.
"Before we start, before you say anything else, is this being recorded?" Ms Gobbo asked officers Mr White and Mr Smith on 16 September 2005.
"It's not, but I'm about to start a recorder," Mr White said in response.
"Well, I'm very concerned about that but …," said Ms Gobbo.
"Yeah. No, you tell me – before I start then, you tell me what your concerns are and I'll see if I can allay 'em for you,." said Mr White. "… Are you going to be inhibited by what you say if I run a tape-recorder?"
"Yes," Ms Gobbo responded.
"Just with the – with the tape issue, we'll deal with that. We will tape-record conversations with you in the future if we're gunna go down this track," he said.
"Yep," said Ms Gobbo.
"I['ll] give you an undertaking today while we just explore each other, but I'm not gunna put that tape-recorder down and start tape-recording you. But it's as much for our protection as anyone else's," said Mr White.
"Yep, I understand that, yep," said Ms Gobbo.
The fifth round of public hearings for the Royal Commission into the Management of Police Informants continues this week.
This round will explore interactions between Victoria Police and Ms Gobbo during her period of registration as a human source between September 2005 and January 2009. This tranche of hearings is expected to run until Friday, 23 August, according to the commission's website. 
To keep up with all the latest, click here.