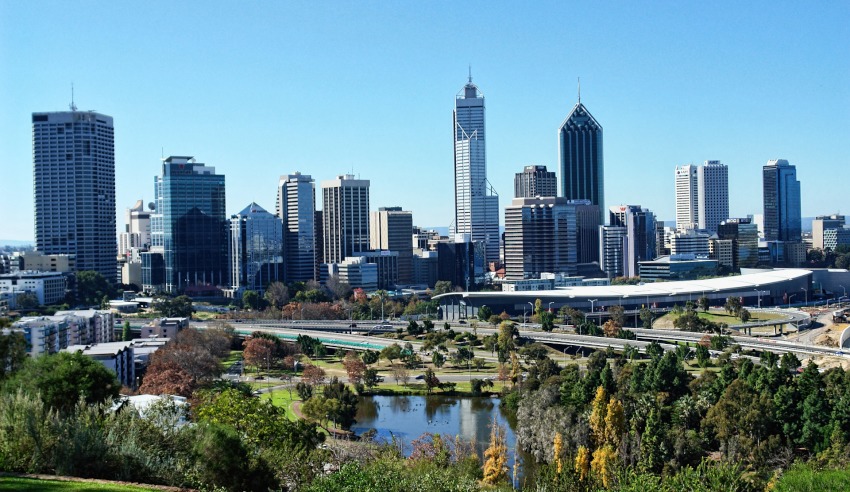 The West Australian State Administrative Tribunal has found that a practitioner who was removed from the roll in 2013 for misleading a magistrate and for unprofessional discourteousness is not a fit and proper person for admission to the roll.
Megan Maree in de Braekt – who was admitted to WA in 2003 – was removed from the roll of practitioners in 2013 for engaging in professional misconduct.
The allegations against her included that she had misled the magistrates court when acting for a defendant in criminal proceedings in 2009, that she made an allegation of actual bias against a magistrate, that she sent emails to a police detective that were "offensive and discourteous", that she made "offensive, threatening and discourteous" comments to another police officer, and that she made "abusive" remarks to a security officer at the Central Law Courts Building.
In October 2017, Ms in de Braekt applied for readmission as a practitioner, but in April of last year, the Legal Practice Board of WA declined to issue a compliance certificate and instead provided an information notice setting out its reasons. In short, the tribunal noted, "the board considered that Ms in de Braekt was not a fit and proper person to be admitted".
The question before the tribunal, therefore, was whether she is indeed a fit and proper person to again be admitted to practice, which was considered with reference to her prior misconduct, commission of offences and conduct prejudicial to the administration of justice, good fame and repute, inherent requirements of practice and other relevant matters.
In examining the disqualifying conduct, the tribunal reflected that: "Intentionally misleading a court is very serious. It goes to the heart of a practitioner's duty to the court. It undermines the efficient operation of the court, which proceeds on the basis that a practitioner's word can be relied on. Ms in de Braekt's conduct was aggravated by the purpose for which she misled the magistrates court."
She argued, the tribunal noted, that the misconduct which led to her name being removed from the roll of practitioners "was the result of a medical condition, which was undiagnosed at the time".
"She contended that her medical condition is now adequately controlled by medication. She supported this contention by evidence from Dr Skerritt, her treating psychiatrist. The medical evidence showed, she argued, that the offending conduct would not be repeated in the future."
The tribunal deemed, however, that Dr Skerritt's evidence in the proceedings was "based on limited information".
"There was no evidence that Ms in de Braekt's condition affected her truthfulness and consequently, that treatment of her condition would prevent her making more false statements in court."
The ground of abusive remarks to a court security officer, upon which a finding of professional misconduct was made against her, separately became the subject of proceedings in the Federal Magistrates Court (now the Federal Circuit Court), in which alleged unlawful acts in contravention of s18C of the Racial Discrimination Act were submitted.
The remarks in question, the tribunal noted, included that Ms in de Braekt had called the security officer, Mr Kanapathy, a "Singaporean prick" and said, "go back to your country, we don't need people like you here".
Those proceedings saw the court order her to pay Mr Kanapathy $12,5000 in general damages and medical compensation, however that judgment has not yet been satisfied, as Ms in de Braekt filed an application late last year seeking orders setting aside the decision.
The board further contended that she had been "convicted of a number of criminal offences" which it said were relevant to being a fit and proper person, including a speeding infringement, using an unlicensed vehicle four times and "no authority to drive" two times.
"Ms in de Braekt contended that these 'minor traffic offences' should not count against her because none of the offences involved 'any moral turpitude whatsoever'. The tribunal does not agree. It was wrong of Ms in de Braekt to have driven an unlicensed vehicle, although these offences are not indictable. Driving an unlicensed motor vehicle is not a trivial matter."
"Ms in de Braekt informed the board that the two 'no authority to drive' offences arose when she failed to pay parking infringements which resulted from her inability to pay infringement notices. Impecuniosity may well cause a car to be unlicensed. Impecuniosity did not cause Ms in de Braekt to drive it."
In reflecting on her level of remorse on the entirety of her past conduct, the tribunal said: "her insights into the management of her condition and workplace do not extend to the moral quality of her past conduct and its impact on others, particularly Mr Kanapathy."
"[Her] statements do not reflect the seriousness of her conduct. They do not show any recognition for the consequences of her conduct, particularly the impact on Mr Kanapathy. While Ms in de Braekt may spend her money as she sees fit, the fact that she chose not to spend any of it satisfying the Kanapathy orders indicates that she had no remorse for her conduct toward him."
More troubling in her application for admission, the tribunal continued, was the suggestion "that she feels no moral obligation to adhere to the law".
"This is not an appropriate attitude for a legal practitioner," it said.
The tribunal said it was not satisfied that disqualifying conduct would not recur in the future.
"On the contrary, the tribunal considers that there is a real risk that such conduct would recur if Ms in de Braekt was again admitted as a practitioner."
"Although it has been 12 years since the disqualifying conduct occurred, and almost six years since Ms in de Braekt's name was removed from the roll of Practitioners, there is no evidence before the tribunal to show that Ms in de Braekt took advantage of that time to engage in conduct that would demonstrate insight and remorse," it surmised.
Further, it noted she "had an unsatisfactory attitude toward the administration of justice", as evidenced by her attitude to the traffic offences and failure to comply with the Kanapathy orders.
"Having been struck off for misleading the magistrates court, there was no evidence that she is now a person of good fame and repute. In particular, the character evidence tendered by her was not persuasive. There was no evidence of employment or engagement in some kind of community-based services from which the tribunal might conclude that she had been rehabilitated. Her lack of remorse showed a lack of good character."
Her application for readmission, the tribunal held, "lacked candour".
Ultimately, it found that Ms in de Braekt was not a fit and proper person for admission and deemed the decision under review from the board to be correct.
The tribunal accepted that Ms in de Braekt is "deeply committed to practising as a barrister" and that it may also be the case that her mental state would be improved by a return to legal practice.
"Furthermore, there is a public interest in the readmission of former practitioners who have been 'rehabilitated', particularly where the practitioner was initially struck off because of illness. Ms in de Braekt also made oral submissions detailing some of her personal circumstances at the time of the events the subject of the tribunal's misconduct proceedings," it reflected.
"However, the primary interests to be served by the regulation of the legal profession are the protection of the public and the reputation of the legal profession."
The full citation for this case is in de Braekt v Legal Practice Board of Western Australia [2019] WASAT 44 and the judgment can be found on AustLII.
This email address is being protected from spambots. You need JavaScript enabled to view it.