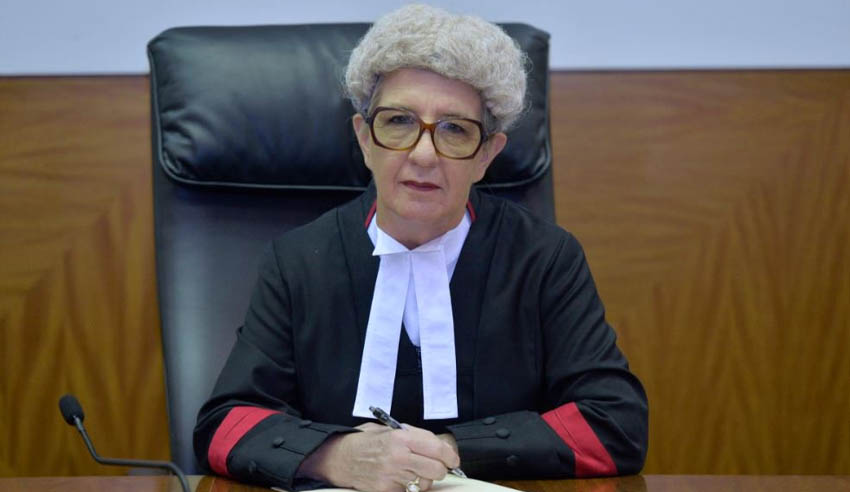 There are numerous errors that advocates will inflict upon the court, or even commit in the presence of a learned judge, says one Supreme Court justice.
In a presentation delivered to the Australian Bar Association "Convergence" conference, recently held in Singapore, Justice Judith Kelly of the Supreme Court of the Northern Territory (pictured) said the myriad sins that oral advocates make can be traced back to "three basic failures": a failure to prepare properly, to organise properly, or to think through the purpose of what is to be achieved.
"It is a truth universally acknowledged that as soon as someone is appointed to the bench, she or he begins suffering from the delusion that she's a much better advocate than any of the current crop of advocates now appearing before the courts," her honour ceded, in remarks to the barristers in attendance.
But, Justice Kelly noted, while her observations may seem "trite or obvious", they contain important lessons for those appearing in courts across the country.
"Oral advocacy is not just confined to making submissions and making addresses. Eliciting the evidence in a case, from the witnesses, is a big part of effectively making the case. The major sin committed here is disorganisation. That leads on to the subsidiary sins of being boring, confusing, annoying, and wasting time," her honour said.
Brevity is good, Justice Kelly surmised.
"No one likes having their time wasted, especially people who have been compelled to perform an important public duty for pitifully inadequate remuneration, and juries don't like it much either. So, you need to do it in detail, but unnecessary detail is frustrating. It's annoying, and it's distracting," her honour said.
"There's an almost universal practise, at least in criminal trials, but often in civil trials as well, of asking witnesses how long everything took, and how far away everything was, which I've never been able to understand."
It is surprising how much time can be taken up by such unnecessary details, Justice Kelly mused, "frustrating the listener, interrupting the story, and breaking your audience's attention".
"So, the basic sin in that? I suggest that that is failure to organise properly, but more to the point and more basically, failure to think through the purpose of the questions, and is it necessary to ask them?" she said. 
Some of the specific sins committed in the course of making submissions (which will be covered in Part Two of this story) can be traced back to the "more general sin of this: forgetting that you are talking to another human being," Her Honour surmised.
"It's important. Advocacy is about communication, so when you're engaging in oral advocacy, or in the case of some practitioners, indulging in oral advocacy, and in extreme cases even committing oral advocacy, the advocate can bring added value to the exercise, or detract from it through her personal physical presence."