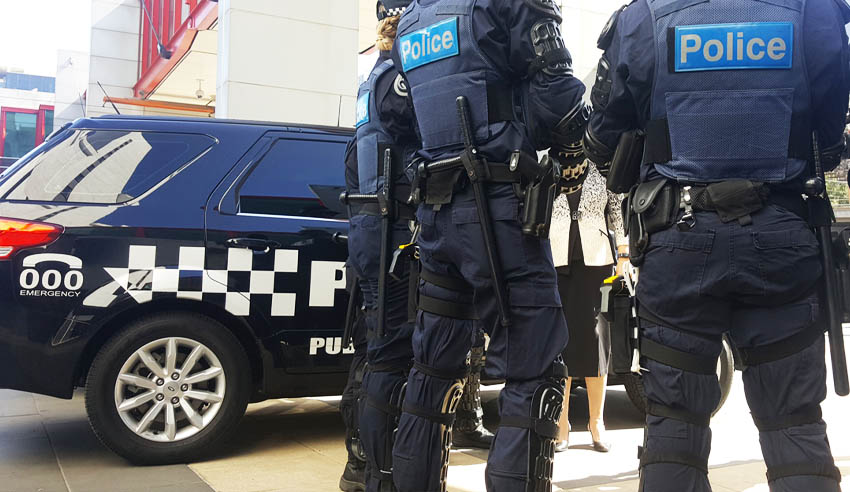 Fresh evidence coming out of the Lawyer X royal commission has detailed just how insistent some members of Victoria Police were in utilising former barrister Nicola Gobbo as a human source.
Appearing at the Royal Commission into the Management of Police Informants, a witness known only to the public as "Officer Paige" – as he is appearing under a pseudonym – spoke of his reluctance to handle Ms Gobbo as a human source during the time when Melbourne's gangland wars was at its peak.
"I was dismayed to a degree that VicPol were willing to utilise an underworld solicitor to catch drug offenders amid huge significant risks in preference to concentrating on crimes of violence against the person because of perceived issues of integrity," Officer Paige told the commission.
"Prior to or around the time that the job involving Ms Gobbo came up, I had information relating to the murder of [13-year-old] Karmein Chan and I wanted to utilise a human source in regard to that. I put it forward to management that it was a job we probably should have run on given the nature of it. That job was not approved because they believed the person who was providing the initial information, that they weren't a person of integrity and they were tainted," he said.
"So I found it astounding that management would approve a job with an underworld solicitor going after drug dealers when we had a chance possibly to catch a child murderer. That was the reason I was dismayed. "
Mr Paige added it was "well known" among investigators that Ms Gobbo "would fraternise, socialise with a lot of people within the underworld."
"Therefore I saw that as the very nature of our work was a secret type of work, it was covert and whatever, and to engage a solicitor who socialises and fraternises with the underworld, we would then be exposing her to our methodology, etc, and how we might go about things that she could easily pass back on to those particular persons and they would then learn our methodology," he said.
"…The risks taken, I believe, if Ms Gobbo was utilised as a source, was the potential she could be acting as a double agent, she was too familiar beyond her professional capacity with known criminals and members of VicPol."
Despite pressure from other members of police, Mr Paige said he was also reluctant to utilise Ms Gobbo due to significant safety concerns for her life, using the example of Terrence Hodson, who was also a human source around the same time period and was murdered.
"I thought if people are prepared to do that [to Terrence Hodson] there will be no holds barred, they'll take her out as well," he said.
While these concerns about her safety were voiced by Mr Paige, and other members of the Victoria Police, the commission has learned Ms Gobbo was still used as a human source at various points in her career while acting as a legal representative for some of Victoria's most notorious criminals.
It has also heard the significant threats posed to Ms Gobbo as a result of this work, including direct threats to her life, made both via text message and in person.
Fourteen examples of those threats made via text message have been made public by the commission, with strong suggestion that there were many more.
One text message threatens that she will be shot, "one in the head and one in the heart", while another said, "keep your mouth shut or die".
Lawyers Weekly also understands Ms Gobbo's car was set alight and that she received a sympathy card in her letterbox, attached to two rounds of ammunition.
The Royal Commission into the Management of Police Informants continues this week.
Click here to follow the latest coming out of the proceedings.