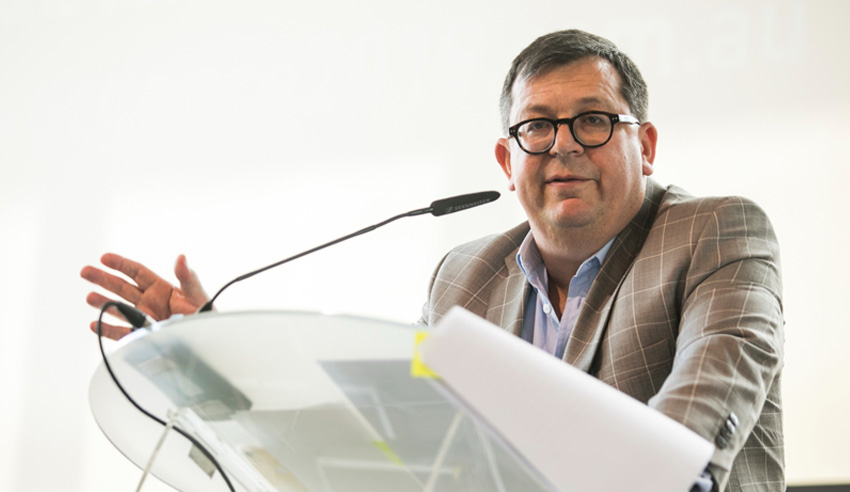 The idea that Australia needs a new court for the resolution of commercial disputes should be greeted with some scepticism, says the president of the NSW Court of Appeal.
Speaking recently at the "Convergence" conference, hosted in Singapore by the Australian Bar Association, NSW Court of Appeal president Justice Andrew Bell pondered the question of whether an Australian International Commercial Court (ICC) was "necessary or desirable" has been the subject of some debate in recent years.
"A number of judges, including Chief Justice [James] Allsop [of the Federal Court of Australia], have expressed their support for the establishment of such a court. In 2016, [then] Chief Justice [Marilyn] Warren and Justice [Clyde] Croft [both of the Supreme Court of Victoria] stated that it was an 'ideal time' for the introduction of an ICC in Australia, to the extent that it would complement and support an increasing number of trade agreements negotiated between Australia and the Asia-Pacific," his honour mused.
But, from a "purely personal view, albeit as one who has spent most of his professional life specialising in transnational dispute resolution", President Bell said he was "something of a sceptic".
"The reality is that commercial parties can already secure most, if not all, of the benefits promised by an Australian ICC by the simple expedient of an exclusive jurisdiction agreement nominating an Australian state or territory Supreme Court with a commercial list," his honour explained.
"The rules of all of these courts governing the assumption of personal jurisdiction over foreign defendants do not require any further or other connection with the jurisdiction. A jurisdiction or submission to suit clause is sufficient, and there are no relevant restrictions in terms of subject matter jurisdiction."
In 2016, President Bell noted, former Chief Justice of the High Court of Australia Robert French observed it was "too early in the history of ICCs" to effectively deduce whether such courts would evolve into major institutions for the resolution of international commercial disputes".
"That remains true today," his honour submitted.
"During this 'experimental' phase, it is important that Australia critically examines whether it needs an ICC before jumping on the bandwagon, however flash it may be. In a world where ICCs are lauded as 'unicorns', it is easy to be swept up by the trend."
From an Australian perspective, looking forward does not, in President Bell's opinion, mean the nation should divert its attention and resources to the establishment of such a new court.
"This does not mean that we should not always be strengthening, streamlining and refining the workings of our already successful commercial lists. That remains an imperative," his honour added.
"And to the extent that there is competition between them to attract the best work, just as there might be thought to be competition between the state and territory Supreme Courts and the Federal Court for corporations, class action and possibly, in the future, criminal work, such competition is a healthy thing."
Commercial parties will use the courts which can offer "quick and clear justice delivered by conscientious and clever judges with a feel for the workings of commerce", President Bell concluded.
"In my opinion, such forums already exist in Australia, and well-advised, sophisticated commercial parties know where they are," he said.
Photo source: Australian Bar Association