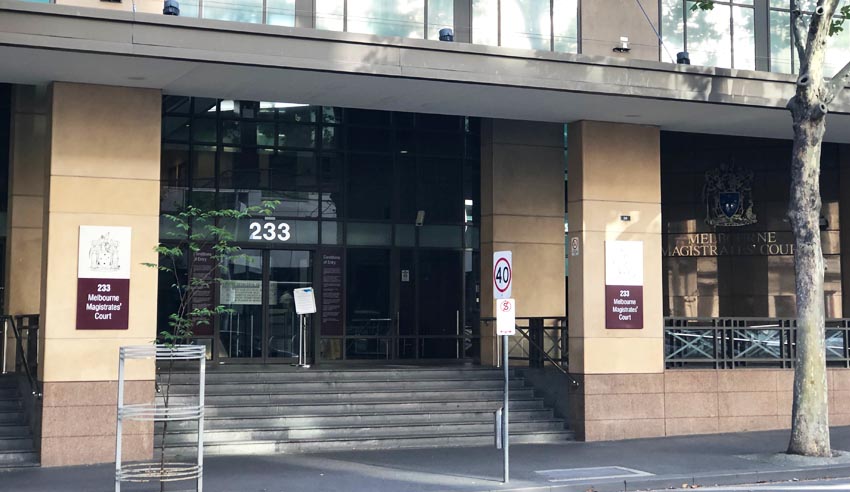 Political posturing should never be able to diminish the independence of the judiciary and the guiding principles of justice and fairness, argues one member association.
In a statement issued late last week, The Criminal Bar Association in Victoria (CBAV) has come out in support of Magistrate Simon Zebrowski, while also saying that it strongly supports measures to better promote the safety of emergency workers and that offences against such workers would "warrant strong punishment", including jail.
The statements comes off the back of Victorian man James Haberfield escaping a prison sentencing for assaulting two emergency workers in Melbourne while in a "psychotic state". According to ABC, Premier Daniel Andrews has urged the Director of Public Prosecutions to consider appealing against Magistrate Zebrowski's decision not to impose a jail sentence.
Mr Haberfield became the first person under new Victorian laws to face a compulsory treatment order for attacking emergency workers.
But, according to CBAV, the reaction to the sentence in some quarters "ignores the complexities of criminal sentencing and seeks to completely deprive the Courts of the discretion to sentence as the particular case requires".
"Sentencing is never straightforward. Some members of our community are vulnerable, psychiatrically unwell or very young. Others have suffered traumatic upbringings," it said.
"As a civilised society, we would expect the Court to know about these things before imposing a sentence upon them. All of this does not mean they should not go to jail. It does mean that those considerations should be taken into account. That is only fair."
Sentencing research shows that courts actually impose harsher sentences than community expectations, CBAV continued, arguing that once the full picture is known, the sentence imposed is better understood.
"Alcohol- or drug-induced offending does not generally warrant a lower sentence. It never has. In fact, our courts frequently increase sentences because of alcohol or drugs. That is the law, as applied by our magistrates and judges," it said.
"Community correction orders (CCOs) are not a soft option. They are punitive. They demand the offender comply with stringent conditions. And if a CCO is breached, that person will likely be sent to jail. CCOs have the benefit that they also address rehabilitation, something that jail simply cannot do.
"And that benefits the community in the long term. The magistrate imposed an 18-month CCO with several stringent conditions aimed at both punishment and rehabilitation. Surely, this approach is in the community interest."
Sentencing is "a transparent process", CBAV said, involving a difficult balancing exercise, accounting for punishment, deterrence, denunciation, rehabilitation, impact on victims and community protection.
"In this case, a very experienced magistrate, and former prosecutor, carefully considered all the evidence and legislation. This included the expert psychiatric evidence of an increased risk of suicide in jail for the 22-year-old offender. The attack on the magistrate's decision is misconceived and ill-informed," CBAV posited.
"Where a sentence is thought to be lenient, the Director of Public Prosecutions has the right to appeal. The DPP exercises this power regularly, sometimes resulting in a higher sentence. Importantly, the DPP is an independent statutory authority. That independence should not be undermined by anyone, including the government of the day."
Jail is the last resort of any civilised system of criminal justice, the statement concluded.
"The Courts, and those who work in them every day, recognise that there are many cases where jail is the only option. But it is not every case," CBAV said.
"Short-term political goals should not be permitted to diminish the independence of our judiciary and the guiding principles of justice and fairness."