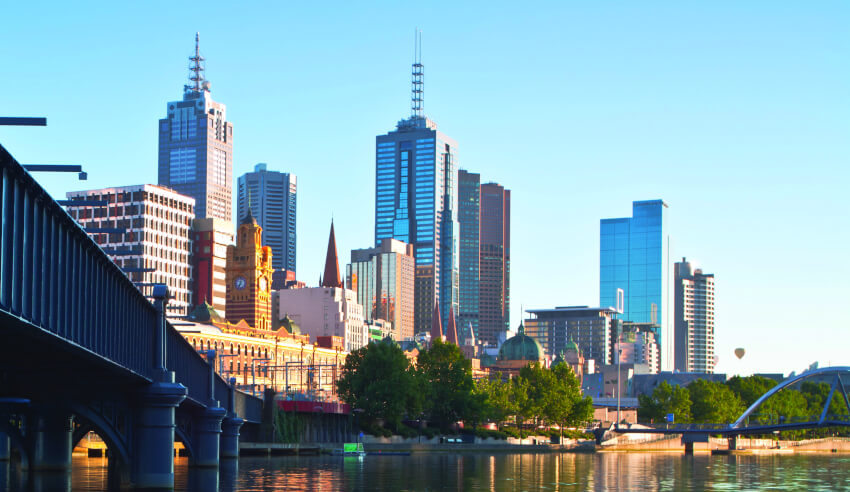 A Melbourne-based barrister has been found guilty on two counts of unsatisfactory professional conduct and two counts of professional conduct for, among other things, a non-appearance at a County Court hearing because he had flown overseas.
Matthew Stirling, who was admitted as both a barrister and solicitor in Victoria in 1991, was briefed by Scanlan Carroll Business Lawyers in August 2014 to act in relation to a dispute between shareholders of a private company.
The retainer with Scanlan Carroll was "characterised by extensive delays on Mr Stirling's part", the Victorian Civil and Administrative Tribunal noted. 
On a number of occasions, VCAT said, Mr Stirling said he would complete tasks by a particular date, but then failed to do so. 
"This included situations where these failures caused his client to be in breach of County Court orders. Additionally, Mr Stirling failed to inform his client in a timely way about these non-compliances," the Tribunal said. 
"Most notably, he was briefed to appear at a hearing on 14 July 2016. But on 12 July 2016 he flew overseas without notifying his instructing solicitor, even though he had recently discussed this hearing with her. Replacement counsel had to be briefed at short notice."
An application was brought by the Victorian Legal Services Commissioner following receipt of a complaint by Mr Stirling's client, made through Scanlan Carroll. The VLSC identified three separate series of actions by Mr Stirling, each of which it alleged comprised professional misconduct.
Those were: delays in drafting a 2015 Statement of Claim, delays in drafting an Amended and Further Amended Statement of Claim in 2016 and failure to advise his client that he would not be available to appear at a hearing on 14 July 2016 concerning an application to set aside a subpoena which had been issued on behalf of his client.
Additionally, the VLSC brought a charge in relation to Mr Stirling's "failure to respond to a statutory notice to provide information in response to the complaint", the Tribunal said.
With regard to the first charge, VCAT said "it is clear that Mr Stirling acted with inordinate delay in the preparation and provision of the statement of claim".
It said: "He failed to meet assurances he had given to Scanlan Carroll that would be provided by specific dates. And he failed to inform Scanlan Carroll on each occasion, or virtually each occasion, that those assurances would not after all be met." As such, a finding of unsatisfactory professional conduct was made.
On the second charge, the Tribunal observed that "during the period covered by charge 2, Mr Stirling engaged to some degree with the legal and strategic issues in the case, through the work he did in preparing the timetable, his email discussion of issues, attending conferences and the drafting of the Amended and Further Amended Statement of Claim. As noted, however, the Further and Better Particulars were never prepared by Mr Stirling."
It did note, though, that "there was not sufficient evidence to conclude that such failure was substantial", and a finding of unsatisfactory professional conduct was made.
On the third charge, although Mr Stirling had initially told his instructor that he was not available for a hearing on 14 July, his subsequent actions had the effect of indicating that he was in fact available, the Tribunal noted.
"On 22 June, he advised his instructor not to send anything to the court yet. On 29 June, the return date of 14 July was again discussed, but Mr Stirling did not make any mention of an adjournment of that hearing. On 5 July, [instructing solicitor] Amanda Harrington asked him to confirm his availability to appear on 14 July. Mr Stirling replied on 6 July that he was away between 22 and 26 July and asked if the solicitors could 'bump' the matter until his return. Then, on 6 July, Ms Harrington telephoned him to clarify the dates he was away, and his availability to attend the hearing on 14 July. Mr Stirling told her he was away 'just after' 14 July," the Tribunal said.
"On 11 July, Mr Stirling was told the other side had not agreed to put the date off. He told Ms Harrington to leave it with him for half an hour and he would call her back. He did not do so, and so she quite reasonably assumed that the matter was proceeding on 14 July, and Mr Stirling would appear.
"However, when Ms Harrington rang Mr Stirling's clerk on 12 July, she was told he had already departed for two weeks' leave and was on a flight that day. Replacement counsel had to be briefed at short notice, requiring significant additional work by Scanlan Carroll and the client."
VCAT continued: "It is clear that Mr Stirling was aware of the return date of 14 July, and by his conduct conveyed to Ms Harrington that while he would prefer to avoid that hearing, he was only away after that date".
"The VLSC does not contend that Mr Stirling was consciously dishonest. But it does contend that he made incorrect statements, which resulted in his instructing solicitors and client being 'left in the lurch' at very short notice." A finding of professional misconduct was made.
On the final charge – for which there was also a finding of professional misconduct – the Tribunal said: "Failure to respond within the deadline extended three times, in all circumstances, in the absence of any mitigating factors, is serious, and amounts to professional misconduct".
Orders as to a penalty are to be dealt with at a future hearing.
The VLSC has foreshadowed, the Tribunal noted, that it intends to seek an order suspending Mr Stirling from practice.
The full citation for the judgment is Victorian Legal Services Commissioner v Stirling (Legal Practice) [2019] VCAT 1929 and it can be located on AustLII.