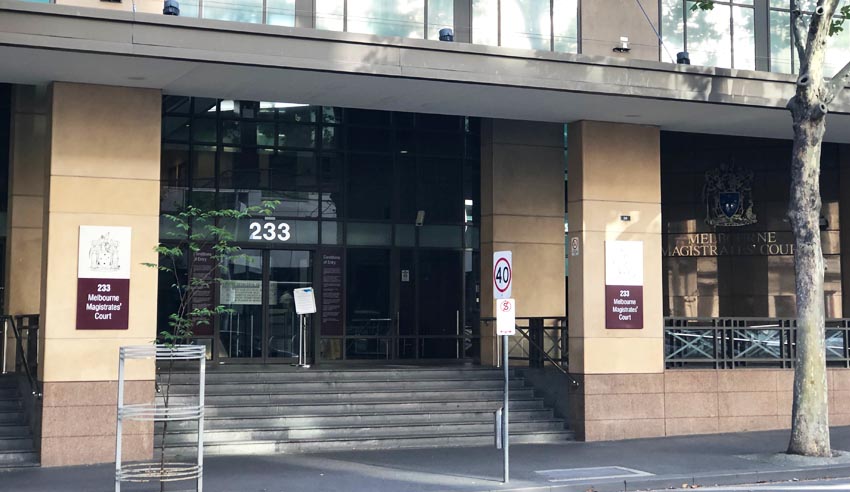 The Magistrates' Court of Victoria has officially opened its Koori Court in the Melbourne suburb of Dandenong.
The Koori Court, which will be a division of the Magistrates' Court (MCV), aims to address and reduce offending behaviour by including the Koori community in the court process, the latter court said in a statement.
"It is designed to reduce cultural alienation, strengthen accountability, divert defendants away from imprisonment, and ensure any behavioural issues are addressed," it said.
The hearings will operate "according to the principles of therapeutic jurisprudence", it continued.
"They are less formal than regular Magistrates' Court sittings, using plain English rather than legal terminology. The parties sit around a table, with the magistrate leading a conversation about sentencing that includes input from the accused's family, a Koori Court officer, and an elder or respected person who provides cultural advice," it said.
To have a matter dealt with in the Koori Court, MCV noted, a person must be Aboriginal or Torres Strait Islander, plead guilty and take responsibility for their offending. The court will not hear matters that involve a sexual offence or breach of an intervention order, it added.
Victoria's first Koori Court was established as a division of the Shepparton Magistrates' Court in October 2002 to address the over-representation of Koori people in the criminal justice system and to ensure Aboriginal people have a voice. At the time it was estimated that Koori people were 12 times more likely to be imprisoned than other Victorians.
MCV Chief Magistrate, Judge Lisa Hannan, said the Koori Court had led the way in improving justice outcomes for indigenous Victorians.
"Koori Courts are successful in encouraging defendants to fully participate in the justice system and their own rehabilitation, deterring many from reoffending and helping [them turn] their lives around. The south-east metropolitan region accounts for 23 per cent of Victoria's Koori population, so it was important that MCV bring a Koori Court to Dandenong," her honour said.
"This would not have been possible without the support of the region's elders and respected persons. I thank them for their service to the court and their passion to help their community."
MCV now operates Koori Courts at Bairnsdale, Broadmeadows, Geelong, Hamilton, Latrobe Valley, Melbourne, Mildura, Portland, Shepparton, Swan Hill and Warrnambool, and is also at the Children's and County courts.The Dandenong Koori Court has held five sittings since it commenced in May last year.
NB: A previous version of this story noted that the Koori Court was located in Melbourne's CBD. This was incorrect and has been amended.