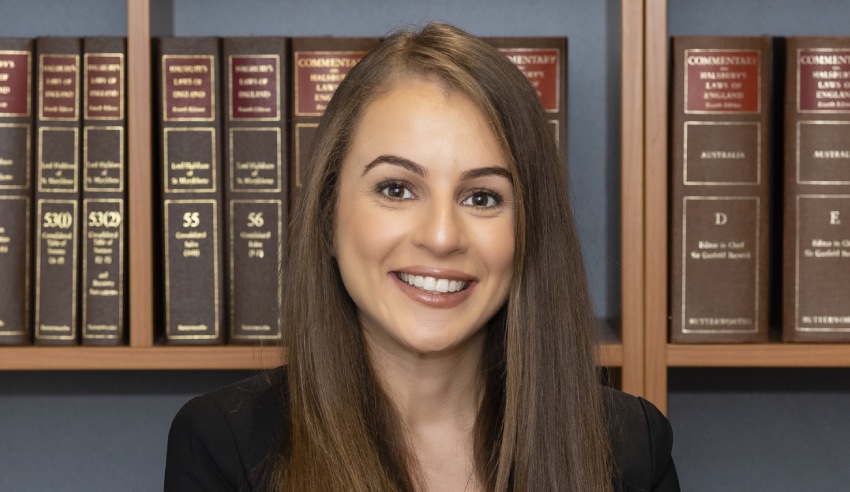 Lawyers who are considering moving to the country, but are worried that their legal careers may take a hit, should learn from those who are thriving as police prosecutors in regional areas, writes Stefanie Costi.
Sergeant Jason Tozer was coming to the end of his one-year term as an associate to Magistrate Campbell in the ACT Magistrates Court in 2009. Unsure of where his career was headed next, Mr Tozer recalled a conversation he overheard while working as a paralegal at the ACT Office of the Director of Public Prosecutions. "A new prosecutor had just started and I heard some of the staff talking about him," Mr Tozer recollected. "I heard one of them say 'I think he used to be a police prosecutor'".
Triggered by the memory, Mr Tozer typed "what is a police prosecutor?" into the Google search bar and the NSW Police Force's "Accelerated Prosecutors Recruitment Program" (a fast track for law graduates and admitted solicitors into a career as a police prosecutor) popped up. Reading through the website, Mr Tozer realised that it was the perfect career opportunity for him.
Now, he just needed to tell his then-girlfriend, now wife of eight years, Gabrielle.
At first, Gabrielle was apprehensive about how dangerous the policing side of things would be (Mr Tozer was required to undertake police training and be a general duties police officer at a police station for at least 12 months) but ultimately, she supported him.
That week, Mr Tozer applied for the program. He did his fitness and psychometric testing in January 2010 and started online study of the associate degree of policing practice to become a police officer while he worked as an associate to Judge Monahan in the then Federal Magistrates Court, now Federal Circuit Court, in Sydney.
Mr Tozer completed his police training in Goulburn in early 2011, became a probationary constable at the Rose Bay Local Area Command in May 2011 and was prosecuting full-time at the Downing Centre in Sydney by September 2012. Mr Tozer then worked for seven years prosecuting at Parramatta Local Court.
Embracing the country over urban life
Seeking to move closer to family and a more affordable lifestyle while the couple raised young children, Mr Tozer applied for a transfer from Parramatta to Wagga Wagga in late 2019. Needless to say, he was successful, and now works as the supervising sergeant of the Cootamundra Circuit which covers Tumut, Temora, Cootamundra, Tumbarumba and Gundagai.
The move came with unexpected benefits: "All police officers get six weeks annual leave. Police prosecutors also get 13 to 14 rostered leave days each year," Mr Tozer said.
"A bonus for working in some rural locations like Wagga Wagga is that you get an extra week of annual leave. Combine that with rostered leave days and I essentially get nine weeks off a year. It is a really good job for work-life balance and something I would not get if I was working as a lawyer in Sydney".
Mr Tozer said that there is not a whole lot of difference between practising as a police prosecutor in the country or city: "Prosecuting is a challenging but rewarding job whether you are doing it in the city or the bush. The law is the same no matter whether you are in the Downing Centre or Bourke Local Court".
"There is a bit more travel though. In the city, I only travelled long distances if I was filling in on a country circuit outside of Sydney. Now, I sometimes travel up to two hours or so just to get to court," he said.
While in reality – just like the city – the majority of Mr Tozer's work is domestic violence based, much of it involving alcohol or drugs playing a catalyst role, there are some obvious differences to prosecuting in the bush.
"Some of the crime has a rural aspect to it," said Mr Tozer. "For instance, there are a lot more offences involving firearms. I have also had cases of theft of livestock and very expensive farm equipment."
Working as a police prosecutor
A normal workday for Mr Tozer involves being in the office or the courtroom. Office days involve preparing for lengthy hearings known as special fixtures, reviewing indictments and fact sheets for criminal matters yet to go to court, reviewing briefs of evidence, providing legal advice (walk-ins or fielding phone calls from police officers) and other administrative work like drafting notices and witness lists, writing written submissions, and liaising with officers-in-charge to advise on investigations.
Mr Tozer says that no two days in court are the same and they are often very busy. He tells us that they usually look a lot like this:
5:30am - 8am: Mr Tozer is up early if he is required to travel. Sometimes, he travels for an hour such as Wagga Wagga to Tumut or Cootamundra. Other times, he could travel up to two hours from Wagga Wagga to Griffith, Young or West Wyalong.
7:30am - 8am: Mr Tozer arrives at work and signs in depending on the court's location.
8am - 9:15am: Mr Tozer prepares his matters. If it is a list day, Mr Tozer could be going through anywhere from 30 to 150 matters ensuring that he has the right paperwork to hand up in court. He reads mental health reports, sentencing reports and correspondence on file. If there are any bail applications, Mr Tozer prepares his bail submissions for each matter. If it is a hearing day, Mr Tozer reads or re-reads briefs of evidence for any short hearings, decides how he is going to call witnesses and what documents he will need to tender. Mr Tozer said that unless he has a major special fixture, he rarely has one hearing on hearing days. On a busy day at Condobolin many years ago, Mr Tozer had 13 hearings that he had to take the time to prepare!
9:15am - 9.30am: Mr Tozer walks into court and gets organised at the bar table.
9:30am - 11:30am: The magistrate calls through the matters in the list. Mr Tozer informs the magistrate what is running, what needs to be adjourned, what might plead out (in other words, the defendant pleads guilty on the day), what may be withdrawn and what cannot proceed due to witnesses not attending. Once the magistrate has called through all the matters, the court begins hearing them in order of priority. People in custody get to go first and from there matters are heard in the order of date with the oldest heard first.
11:30am - 12pm: Morning tea break. This is often anything but a break! Mr Tozer often spends this time chasing up documents, information, or witnesses. He might get to have a quick drink of water if he is lucky!
12pm - 1pm: More court time. More evidence calling and cross-examination. Sometimes, it can be entering pleas in other matters.
1pm - 2pm: Lunchtime. Mr Tozer often takes 20 minutes. The other 40 minutes is spent doing the same things that he would be doing at the morning tea break.
2pm - 4pm: More court time. Often matters will finish during this period and decisions will be handed down. If found guilty, the person will be sentenced. If a matter is not going to finish that day, it will be adjourned to another day to be completed.
The best and the worst parts of the job
Mr Tozer said that the best part of his job is the court work and team environment: "Advocacy is a rewarding job. Getting to apply legislation and case law to matters combined with the theatre of the courtroom makes it the perfect job for me".
"I've also loved working within the teams I've had throughout my career. From time to time, I still call up friends and colleagues all around the state and vice-versa. We talk about everything from one another's opinions on the law or an interesting case we've had through to sport and life in general," he said.
But – like any role – life as a police prosecutor can be tricky. For Mr Tozer, the content is the most challenging part at times: "You are constantly exposed to people doing terrible things to one another. Violence, sexual abuse, car accidents and death.
"There are no real winners from criminal matters," he said.
"For instance, I had to prosecute a matter in the Riverina where a man was badly assaulted. Although he survived, he had permanent brain trauma from the attack."
Is being a police prosecutor like the American crime shows?
We can all admit to having watched addictive American crime dramas on television. Central to these shows are prosecutors. We often see them badgering witnesses and getting in the face of judges to obtain guilty verdicts. But – according to Mr Tozer – prosecuting in NSW (and Australia for the matter) is not like we see on American television.
"In Australia, prosecutors have a duty to present all the relevant evidence for the court to consider. This means we must present to the court any evidence we have proving the accused's innocence as well as the evidence we have that proves their guilt," explained Mr Tozer.
"In America, the prosecution is required to disclose to the defence any evidence it has which proves an accused's innocence. This is known as the Brady Rule. However, they are not required to present it to the court. That is up to the defence".
Tips for budding police prosecutors
In addition to being a police prosecutor, Mr Tozer has been a solicitor for more than 11 years, is an accredited specialist in criminal law and just recently completed his studies to become an accredited mediator.
From all his experience, Mr Tozer said that he has five key pieces of advice for young lawyers who might be considering becoming police prosecutors:
Police prosecuting is an amazing job to build a wealth of experience in criminal law and advocacy. Apart from the magistrate and the court officers, no other practitioner spends more time in court in NSW than a police prosecutor.
The pay is fantastic for a junior police prosecutor. Mr Tozer said that he earned nearly double the salary as a probationary constable compared to what he earned as a junior lawyer in a small private firm.
You will not get better training in criminal law in any other job. You not only have to become a police officer and learn the practical side of that, but you also undertake a 12-month "Prosecutor Education Program" run by the Police Prosecutions Command that covers criminal offences, criminal procedure, evidence law and advocacy skills.
Police prosecuting affords a great work-life balance. You can use that time to follow a lot of passions outside of work, look after your mental and physical health and spend quality time with family and friends. All this also helps balance out the challenging content you come across at times in your work.
Travel can be a big part of the job in the bush, but you are paid extra for any time you travel outside your normal hours.
Stefanie Costi is a law graduate and director of Costi Copywriting.