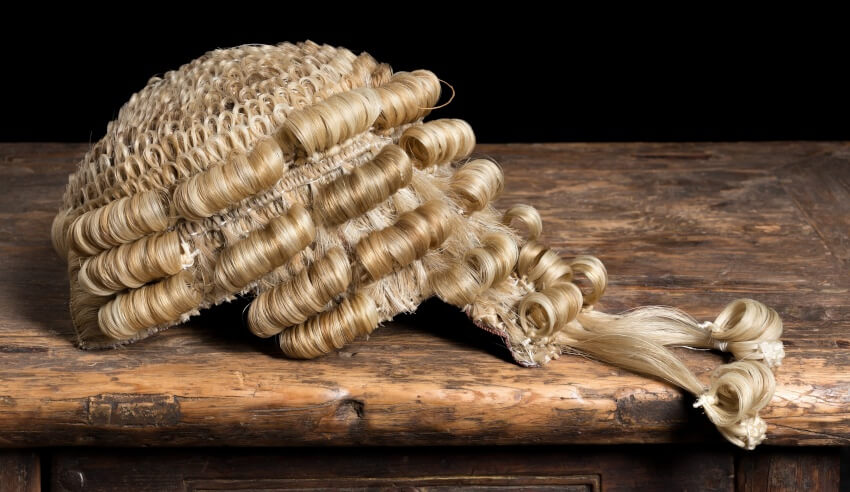 After 18 months as president of the NSW Bar Association, Michael McHugh SC is passing the torch of leadership.
In a message to association members last Friday (6 May 2022), Mr McHugh wrote that "the time is right" for him to step aside and allow the Bar Council to "chart a new course".
Reflecting on the challenges faced in the last year or so by barristers, Mr McHugh noted that members of the Bar Association "have made significant headway" in addressing the issues posed by the global pandemic.
"First, there was the Strategic Plan 2021-25, which promotes the standing of the bar, supports barristers in the conduct of their profession and helps them to develop successful practices. It will also guide the Bar Association's many worthwhile efforts from the countless well received submissions that our committees draft to our wider membership endeavours," he outlined.
"Secondly, as we dealt with the dislocation and disruption of the pandemic, we were confronted with further evidence of sexual harassment, which has long threatened the reputation of the bar and discouraged some from making the decision to join the profession. I am proud to say that the Bar Council has continued to respond with real clarity of purpose."
Mr McHugh also pointed to the appointment of a sexual harassment officer for those at the bar, the availability of anonymous reporting mechanisms, updates to the definition of workplace bullying in the Barrister Rules, the soon-to-be-released, up-to-date Best Practice Guidelines, and setting up of BarBrief as key achievements for the association.
"I want to thank the leadership team in the executive and the two bar councils I was honoured to lead. I am especially grateful to Gaby Bashir SC for her support and guidance and I know the bar is in good hands. I particularly want to thank the staff of the Bar Association whose unstinting efforts have made so much of this possible," he said.
"I would also like to thank the heads of jurisdiction, the Attorney-General, the Directors of Public Prosecutions and all the other justice stakeholders the association has worked so closely with throughout the pandemic to address the issues facing the bar and the broader administration of justice in NSW.
"Lastly, as many of you know, I have always encouraged participation in the association's endeavours, especially standing for Bar Council and, given the wonderful experience I have had, I reiterate that now."
The Bar Council meeting of 12 May 2022 will be Mr McHugh's last, he wrote, at which the council shall elect and announce its new leadership.
Mr McHugh was admitted as a lawyer and became a member of the NSW Bar in 1999. He was appointed as senior counsel in 2012.