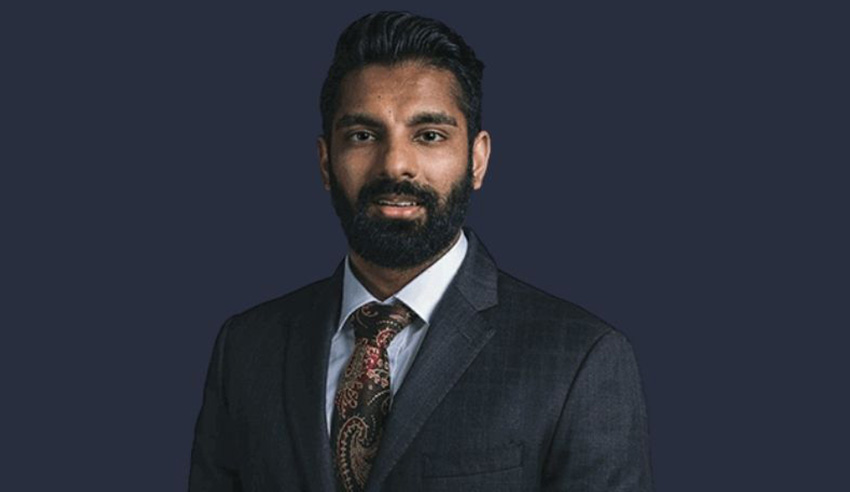 The NSW government has moved to further strengthen the state's bail laws to ensure that they "remain amongst the toughest in the country", with the passage of reforms through the state's Parliament late last week. However, lawyers are worried about a "frightening precedent" being set.
The amendments introduce a requirement that any bail condition that includes electronic monitoring meets a minimum standard prescribed in the regulation to reflect the Corrective Services NSW requirements.
Attorney-General Mark Speakman said: "This will signal a clear expectation to providers, the courts and the community about the quality of electronic monitoring and service delivery the Parliament expects if electronic monitoring is imposed as a bail condition, and contribute to improved public confidence in electronic monitoring conditions by supporting improved accountability, transparency and consistency in the quality of services."
Another requirement being introduced is that bail must be refused following a guilty plea or a conviction before sentencing, where the offender is receiving a full-time detention sentence, barring any outstanding circumstances.
"Bail exists to keep victims and our community safe before and during a trial, and to protect every person's right to the presumption of innocence and the general right to be at liberty until they can have their day in court and their matter determined," Mr Speakman said.
However, the Law Society of NSW believes there has been "insufficient time" allowed to "permit thorough and considered consultation to ensure the reform is based on evidence", despite the NSW government describing the reforms as "swift and decisive".
President of the Law Society of NSW Joanne van der Plaat warned that a "rushed reform can lead to flawed laws."
"The Law Society is very concerned about the potential for this reform to significantly increase the remand population, affecting many offenders who may well face jail, but are not the serious offenders the reform is intended to capture," Ms van der Plaat further stated.
Ms van der Plaat stated that the change in reform "risks confusion" in regards to whether an offender "will be" sentenced to full-time detention prior to any risk assessments or sentencing submissions.
"This proposed reform does not exclude children from its application, and may discourage early guilty pleas, given the length of time that it can take to prepare sentencing submissions and risk assessments. This would only add pressure to a criminal justice system still struggling with COVID-19 related backlogs," she continued.

There is also particular concern about the potential impact the bill may have on the imprisonment of Indigenous people, who are over-represented in the justice system. There are also questions as to what extent this reform will stay consistent with the nationwide reforms to Close the Gap.
The Aboriginal Legal Service (NSW/ACT) has heavily criticised the new bail laws, with Karly Warner, chief executive of the Aboriginal Legal Service (NSW/ACT), referring to the proposal as "a knee-jerk, one-size-fits-all approach that will result in the imprisonment of people that changes are not intended for". 
"We are extremely disappointed that the Aboriginal Legal Service and the community-controlled sector was not consulted on this major reform, despite the government's professed commitment to working in partnership on Closing the Gap. We were blindsided," Ms Warner said.

Ms Warner also stated that waiting for several months between entering a plea and being sentenced is a common occurrence, therefore it is likely that there will be "wide-ranging impacts" in the courts and legal system, including delays in guilty pleas, reduced access to diversionary programs that provide treatment, community safety and rehabilitation, increased court backlogs, and prison overcrowding.  
"The law is a blunt tool. That's why responsible governments take law reform seriously and consult widely and appropriately with the experts who are working in this field day-in and day-out. That is not what the NSW government has done here," Ms Warner said. 
Speaking following the passage of the legislation, Astor Legal principal Avinash Singh said that these reforms "set a frightening precedent for bail law reform and criminal law reform in general". 
"The speed with which the reforms were passed did not allow for any consultation with the legal profession or the Law Society. This will lead to significant increases in the prison population which is already at capacity," he argued.
"It will also disincentive early pleas of guilty. Defendants may refuse to plead guilty early so that they can prepare a stronger subjective case for sentencing."
Perhaps the most troubling aspect, Mr Singh continued, is that it will affect vulnerable members of the community most, he said.
"Those with mental health conditions that require treatment, as well as indigenous Australians are likely to bear the brunt of these reforms. It also applies to children, despite the stated aim of children's sentencing to be focussed on rehabilitation," he said.