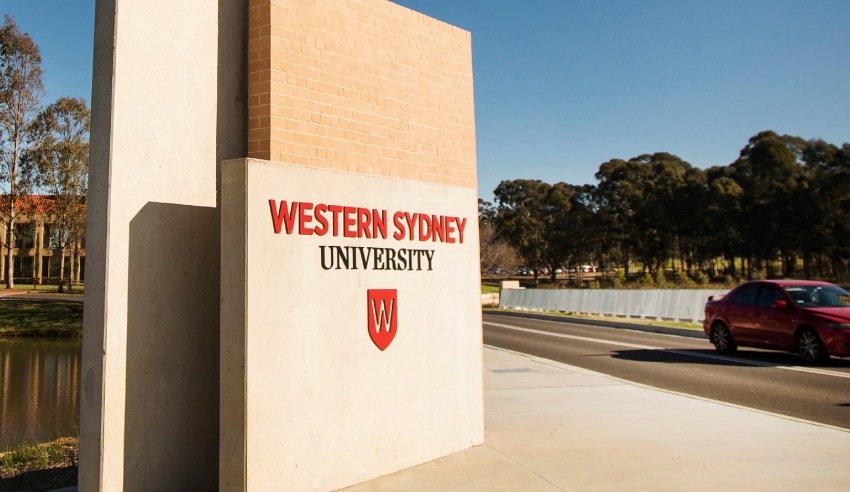 A case involving the disqualification of a student from taking part in a placement has emphasised the importance of the protection of political speech in a university setting.
The NSW Supreme Court heard from the plaintiff, Nera Thiab, who was a student in the bachelor of nursing and midwifery program at Western Sydney University. Ms Thiab wanted to study – specifically to undertake a placement in October 2021 to fulfil the requirements of the course – but was precluded because of her views about COVID-19.
Before she could take part in her placement, it was observed by a nurse educator at St George Hospital that Ms Thiab was expressing inappropriate views about their COVID-19 vaccination program.
The placement at the St George Hospital was promptly cancelled by a senior lecturer, intimating that internal disciplinary proceedings were forthcoming. A secondary placement at the Macquarie Fields Vaccination Hub was also cancelled when the plaintiff similarly argued about the merits of the COVID-19 vaccination.
Ms Thiab said: "I feel l have been repeatedly bullied by you, wrongfully accused with you investigating the matter efficiently and simply based on 'incomplete information and hearsay', and your remarks have been disparaging. I also feel your abuse of power caused me grief, anxiety, fear to speak up in any situation, and most importantly – fear to advocate for patient rights.
"It has also affected all my upcoming placements which you cancelled and, in turn, my ability to graduate next year."
During a disciplinary tribunal, an associate professor decided that Ms Thiab must apologise for her behaviour and write a 1,500-word "appreciation" essay instead.
Ultimately, the plaintiff argued successfully that Western Sydney University had engaged in discrimination against students on the grounds of religious or political beliefs according to 35 of the Western Sydney University Act 1997.
"As counsel for the university himself conceded the opposition to vaccination may be based on genuinely held political beliefs. The cogency of such beliefs, and how widely they are shared are beside the point," the judgment stated.
Troy Plummer, ANZ head of legal at Employsure, said that "it is essential to properly investigate conduct to distinguish between political and scientific belief. Criticism of government involvement on a matter will likely always amount to a political criticism. Ms Thiab's comments on Dr Chant were a criticism of her position as a public health official rather than her scientific qualifications. In saying that she 'was wrong', Ms Thiab was also criticising the supposed architect of the government's policy on COVID-19 vaccinations."
Additionally, for example, in the context of her criticisms of Dr Kerry Chant, Mr Plummer believed that "every student has the right to express themselves and the university should have ensured that its students are not discriminated against because of their opinions. If Ms Thiab was misinforming others, the university should have investigated why and ensured that she accessed the right information about the vaccines."
Mr Plummer indicated that the university should have "investigated her conduct adequately rather than taking premature action against her based-on inferences that were made".
There is the belief that "this decision has broader implications for employers as they are required to ensure the health and safety of their employees. COVID-19 vaccinations, although recommended by public health, are still voluntary in most cases, but some areas for example health care and aged care are subject to vaccine mandates. Employers should thus ensure they clearly distinguish between an employee's scientific belief and their political belief. Employees should not face negative consequences because of their mere beliefs and views regarding vaccination."
In general, whilst an employee is not vaccinated, where a mandate applies, there may be grounds to bring their employment to an end; mere expression of a personal belief against a vaccine mandate or vaccination is highly unlikely to be a sound basis to terminate employment.  
Providing a caveat, Mr Plummer suggested that "the likely exception to personal beliefs being a valid basis to discipline of an employee will usually be confined to situations where the employee is of sufficient seniority or status that their opinion is likely to be viewed by others to be the opinion of their employer". 
Mr Plummer concluded that "in order to remain compliant, employers should keep up to date with government mandates and promote informed decision making by their employees. If a potential issue is raised, it is essential that the conduct is properly investigated before any action is brought against the employee."
However, in the context of a vaccine mandate for COVID-19, or another virus, Mr Plummer added that, ultimately, alternative activities could be established in the context of the placement that did not violate the right to political belief of Ms Thiab. 
The case citation for this matter is Thiab v Western Sydney University [2022] NSWSC 760.