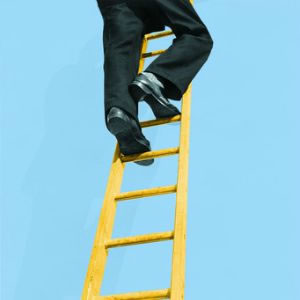 A number of large national firms have promoted new partners at the start of the financial year, including MinterEllison, Maddocks and Gilbert + Tobin.
MinterEllison announced the appointment of 13 new partners, a 40 per cent increase on last year's number.
Three new partners will join the commercial and regulatory group: David Moore, Nicholas Pascoe and Paula Robinson.
Stephen Knight and Jackie Su have been made partners in the M&A group, Tom Fletcher and Geoff Shaw in the dispute resolution group, Adam Merlehan and Alison Sewell in the projects, infrastructure and construction group, and Paul Ng and Adrian Rich in the real estate, planning and environment group.
Insurance and corporate risk lawyer Natalie Stuart-Bell and human resources lawyer Joelle Grover were also named partners in their respective groups.
In addition, MinterEllison announced the appointment of 21 special counsel and 37 senior associates.
Chief executive Tony Harrington congratulated the firm's newest leaders and pointed to the strengthening of its "core strategic practices".
"Investment into Australia's financial services, commercial property, infrastructure, agribusiness, and health and aged care sectors continues to drive much of our work," he said.
"By building strength in these key areas, we're positioning the firm for real and exciting growth."
Gilbert + Tobin appointed five new partners and one special counsel to mark the start of the new financial year.
The new partners are: technology law and complex contracting lawyer Simon Burns, competition lawyer Charles Coorey, pro bono lawyer Anne Cregan, private equity lawyer David Josselsohn and M&A lawyer Nirangjan Nagarajah.
Managing partner Danny Gilbert described the new cohort as "accomplished lawyers who have an extremely bright future ahead of them".
Correction: The original story also mentioned senior appointments from Gadens. This was based on incorrect information and has now been removed.