Global cans Canberra office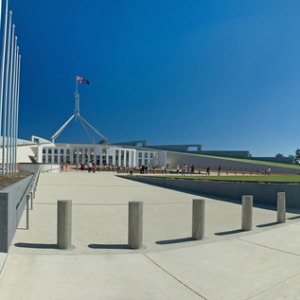 A leading firm has confirmed that it will be shutting the doors of its Canberra office, following the exit of all local lawyers.
DLA Piper has decided to fold its office in Canberra, just months after news that two of its key ACT partners quit for Maddocks.
Caroline Atkins and Anthony Willis will begin work with Maddocks' office in Canberra on 1 May.
DLA Piper will close its Canberra shopfront, one of the smallest offices on the firm's global docket, at the end of this month. In addition to Ms Atkins and Mr Willis, the office currently employs eight fee-earners, all of whom, it is understood, will follow the two DLA partners to Maddocks.
While the departure of Ms Atkins and Mr Willis, experts in corporate and government work, is sure to come as a blow to DLA, the firm has underscored its plans to continue servicing the government sector – albeit from other cities.
The Australian co-managing partners of DLA Piper, Jim Holding and Melinda Upton, said that despite the office closure the firm intends to provide the same level of service to its government clients.
"We remain absolutely committed to all our government clients and will continue to provide them with the same level of service from our four Australian offices outside Canberra, as well as through the considerable government contracting expertise of our global sector team," a statement from the co-managing partners read.
DLA's major Australian offices are located in Sydney, Melbourne, Perth and Brisbane. Ms Upton is based in Sydney, while Mr Holding sits in the Brisbane office.
The global dived into Australia's legal market in 11 years ago, and then later merged with local firm Phillips Fox in 2006.
The duo went on to wish the departing colleagues well: "We thank our team in Canberra, and wish them all the best," Mr Holding and Ms Upton said.
DLA's closure of the comparatively small 55 Wentworth Avenue office in Kingston also follows announcements of some other international offices also folding. DLA Piper is scaling back its physical presence in Berlin and in Georgia's Tbilisi with DWF and Dentons taking over those offices respectively. DLA will pull the pin on its Canberra office at the end of April.
Meanwhile DLA Piper is pursuing growth in other regions, having recently revealed a new agreement with Peruvian firm Pizarro, Botto & Escobar Abogados and Danish law firm LETT. DLA claims that the Danish agreement will make it the largest law firm in the Nordic region, bringing the number of its offices to five and total lawyer headcount to 370 in that part of the world.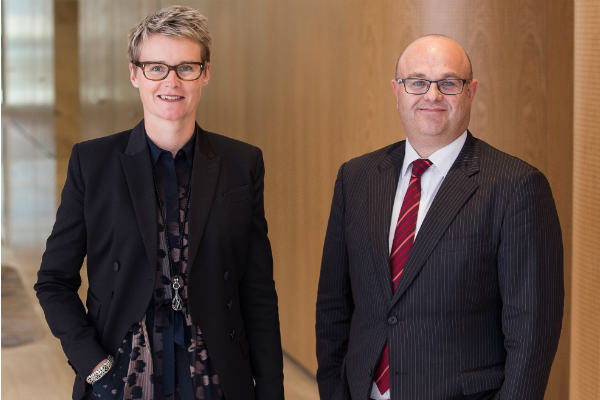 DLA Piper co-managing partners Australia Melinda Upton and Jim Holding.