Tailored legal services made available for veterans in SA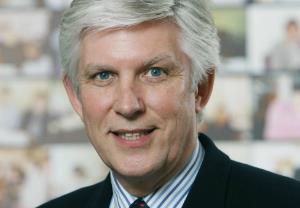 The South Australian Legal Services Commission is offering specialised legal services to ADF veterans for military pension and compensation claims.
The number of defence force veterans applying for legal aid in South Australia dropped 50 per cent from last year. In response to the decline, the state's Legal Services Commission (LSC) said it planned to step up its efforts to inform veterans and the RSL about the unique legal support available.
LSC Access Services manager Chris Boundy (pictured) said the program coincided with federal government efforts to improve assistance services to veterans suffering mental health problems.
"Significant numbers of veterans suffer from physical or psychological injuries.
"It is vital that eligible veterans receive specialised legal assistance if they seek to challenge a decision regarding compensation or pension payments," Mr Boundy said.
Under the scheme, veterans in South Australia are eligible for free legal advice. There is no means test for representation of those who seek to challenge a decision about military pensions or compensation for war-caused injuries including Post-Traumatic Stress Disorder.
"The legal assistance we provide recognises the enormous sacrifices that military personnel make in the service of their country," Mr Boundy said.
"We fund lawyers to provide legal representation for injured veterans who seek to challenge a compensation ruling, or a pension decision, from the Veterans' Review Board.
"These legal challenges relate to war-caused disability pension entitlements and compensation claims," he said.
Mr Boundy added that the LSC's involvement in veteran's cases were subject to merit testing, but that those with reasonable prospects of success would be handled for free.
The LSC is able to advise veterans on the merits of lodging claims and appeals, and the chances of success in these matters, he said.
"It's important to note that, while grants of legal aid are usually means tested, grants to war veterans in these matters are not means tested.
"However, there is a merits test which requires there to be a reasonable prospect of success in the matter for a grant of legal aid to be provided," Mr Boundy said.