Aus firm responds to claims of 'road blocking' lawyers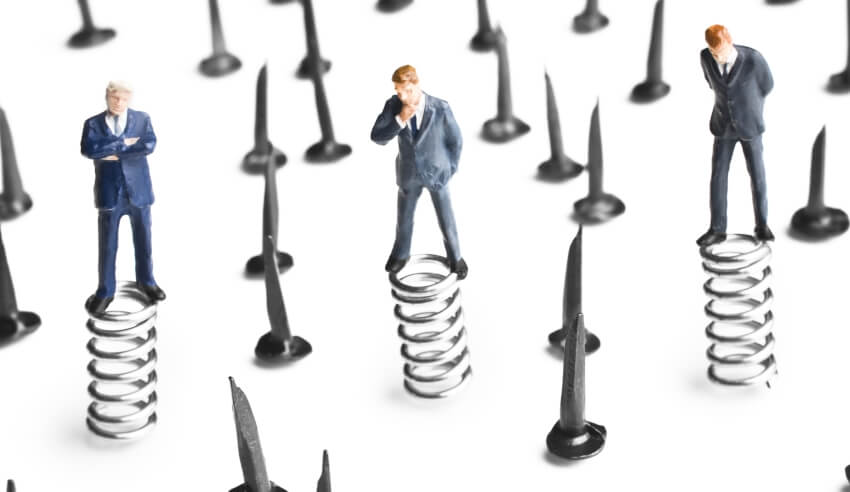 One of the first Australian law firms to develop an online property contract exchange platform has responded to statements made in a recent article which said that real estate lawyers are a significant roadblock in the commitment to complete digital property exchange.
Colin Biggers and Paisley has issued a response to Lawyers Weekly's recent article about real estate lawyers being a key "roadblock" in digital property exchange.
The article shared the insights of a new survey by InfoTrack that revealed while real estate lawyers and conveyancers are the key facilitators in buying and selling property, many are refusing to use e-contracts or exchange on a digital platform.
The survey profiled the views of 300 lawyers and conveyancers and found that less than 30 per cent are using e-contracts of sale (eCOS).
Meanwhile it noted that under 40 per cent currently use PEXA for a digital property exchange – something that Infotrack chief executive John Ahern described as disappointing and demonstrates that lawyers in the real estate sector are yet to overcome their long-held resistance to new technologies.
The results come despite the fact that the New South Wales and Victorian governments have shared a commitment to a complete digital property exchange.
In response to the article, CBP said despite the results revealing that lawyers don't support the use of e-contracts, "their clients certainly do".
"In fact, in [our] experience, there has been minimal resistance from law firms who act for buyers purchasing property using e-contracts," a statement from the firm said.
CBP noted that since the launch of CBP Exchange last year, more than 2,000 contracts have already been exchanged through the platform.
Rhett Oliver, property partner at CBP, said the platform has helped respond to the demands of developer clients' for a faster and more cost-efficient contract exchange process and a more functional, user-friendly "real time" project reporting system.
"We kept hearing from clients that they wanted to simplify the process, reduce delays and the need for lawyer intervention, and of course save money. We've done that with CBP Exchange," Mr Oliver said.
"There has been overwhelmingly positive feedback from our clients about the system that we have developed. Electronic contracts are faster, easier, more secure and efficient, better for the environment and create remarkable cost efficiencies. In fact, they save about 70 per cent of the costs incurred by paper contracts. So, why wouldn't clients be happy with that?"
Project director for Sekisui House's landmark "West Village" project, Andrew Thompson, is a described by Mr Oliver as a key client of CBP's and has been using CBP Exchange to do over a hundred of contract exchanges for stage 1 of the West Village project.
"We've used CBP Exchange for stage 1 of our West Village project, which includes over 300 residential apartments and some retail," Mr Thompson said.
"CBP Exchange is easy to navigate, the process is simple to use and takes only minutes to create, issue and exchange contracts.
"It has reduced our legal spend, and allows our sales team to move onto the next sale or opportunity more quickly."
Mr Oliver said that this is just one example of how an online property contract exchange platform could be a significant coup for clients and firms who implement the technology, with CBP also using CBP Exchange for e-leasing to facilitate the of retail and commercial leases online.
As the deadline to transition to complete digital property exchange in New South Wales and Victoria looms, Mr Oliver said that lawyers will have to get on board with the process, noting that there's no reason why they shouldn't.
"We've never heard anything but positive feedback from purchasers," he said.
"Times are changing – people do everything with their mobile phone these days, and now they can purchase a property through it too."
Mr Oliver is not the only one to respond to the original article, with commenters echoing a similar sentiment about the need for lawyers to stop being a "roadblock" to complete digital property exchange.
"It's the 21st century and the world is digital," one anonymous commenter said.
"Those practitioners who refuse to adapt will die a painful death.
"The proper use of digital technologies creates efficiencies and therefore improves margins. Get on the bus because it's not slowing down."
"The time saved by going paperless actually increases margins, in my opinion," said another commenter who went by the alias of Paul.
"We use InfoTrack for off-plan developments, and they have saved us weeks of time and work going through paper contracts.
"While a single property sale doesn't have as much paperwork, it is still a significant time saving."
Other commenters, however, still demonstrated some reluctantly towards the idea.
"They say e-conveyancing streamlines the process, but my experience has been the opposite," said an anonymous commenter.
"We recently subscribed to PEXA but most of the solicitors choose not to use it, and I understand why. If I have a document to be lodged with the Titles Office, for example, I can simply fill out the form, attach a cheque and send it by post.
"I consider myself technologically savvy, but PEXA was a nightmare to use. I don't think it's necessarily a question of lawyers being 'old school'. It took a couple of months before the system was up and running at our office, and even then, the security key USB didn't work with half the computers in the office and it took a number of steps and verifications just to lodge a simple document.
"In the end, I think most of the solicitors just gave up on e-conveyancing because it wasn't worth the hassle."
Meanwhile, a commenter who went by the alias of TC said: "It's unfair to blame lawyers and to say that they are reluctant to adapt to technology when there are countless examples of things going wrong, especially at the bank's end."
"When it is our insurance and reputation on the line, nothing beats the security of seeing actual paper and cheques to know it is being done properly," they said.