Maddocks: Unconflicted, collaborative and 'unequivocally' Australian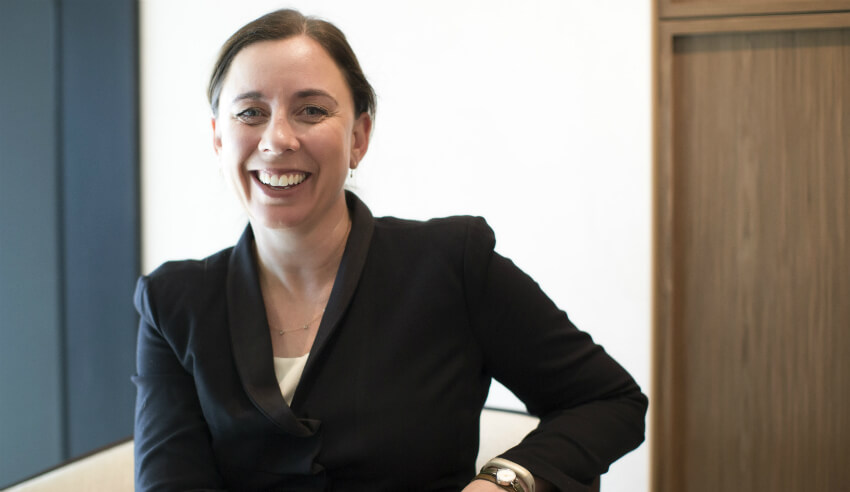 Contrary to popular belief, the internationalisation of legal services in Australia has served some domestic firms perfectly, the CEO of Maddocks has said.  
Some global BigLaw giants may be persistent in their courting of Australia's mid-tier firms but the CEO of Maddocks believes that there will always be a place in the market for firms like hers.
Speaking to Lawyers Weekly about the truth behind diminished confidence in the survivability of mid-tiers for the future, Michelle Dixon (pictured) said there was a unique value Australian firms could offer clients that the major international firms cannot. She said that foremost, mid-tiers are not limited by the conflict issues that a wide-reaching global firm almost necessarily encounters.
"Being smaller, being domestic, we have fewer conflict issues and that's very attractive to people who actively practice in the government space," Ms Dixon said.
During a nervous time in Australia's mid-tier market, as firms look around to see who will lose their nerve next about going it alone, Maddocks did the opposite and announced that it would be taking on the entire Canberra office of global firm DLA Piper. 
Dropping the group of 10 fee-earners was a bold move for DLA, whose ACT-based government team were renowned sector leaders, but the legal team found themselves regularly held back from acting on matters on account of conflict issues.
"We took three partners from DLA in Canberra and they've only been with us for a few weeks or so but they are just a fantastic fit. They are a great team," Ms Dixon said.
Maddocks has established offices in Sydney, Canberra and Melbourne. 
According to Ms Dixon, the firm's latest coup demonstrates the unique value proposition that domestic firms are better placed to offer. She suggested that the strength of domestic mid-tiers is closely connected to the firm's capacity to respond to client needs with flexibility and collaboration.
"I think we've been the beneficiary of the internationalisation of the market. We're finding that it's much easier for us to attract fantastic partners from some of the larger firms.
"If you become part of an international, chances are you're not dictating your own destiny as an Australian office in the same way that you did," she said.
"And we have clients coming to Maddocks because we're not interested in some of the rigidity that you get at some of the larger firms or the international firms."
As more global firms acquire domestic stalwarts, just like the recent example of Henry Davis York announcing its tie-up with Norton Rose Fulbright, Ms Dixon observed that the remaining mid-tiers have more room to offer flexible option to clients.  
She further remarked that mid-tier law firms with a culture of being agile and collaborative would improve their ability to respond to the various market pressures.
"We're not highly bureaucratic and we don't require partners to meet a whole range of criteria in order to deliver the services in the way that they want," Ms Dixon said.
"What that means is that our lawyers can be quite entrepreneurial. Because there are no shackles holding them from doing either what they want to do or to work with clients how clients want."
Referring to the equal profit-share partnership structure at Maddocks, she added that the firm was also able to offer the best services for the lowest price.
"There's nothing in our remuneration structure that is a disincentive to ensure that the right person is looking after the client," Ms Dixon said.
"We're nimble and we really let our partners run their own practices without putting huge levels of controls on them so that they can respond to the market quickly," she said.
The Maddocks CEO said that looking closely at the numbers will reveal that some mid-tier firms are far more profitable than their BigLaw counterparts.
"We've had 8 per cent revenue growth this year and we expect we'll have at least 10 per cent revenue growth next year. We're stronger than we've ever been," Ms Dixon said.
And if there was any uncertainty about whether Maddocks was entertaining the idea of merging with a global in the near future, the CEO was quick to dismiss the suggestion.
"We are very proudly a domestic firm, we have no desire to be an international firm and we're unequivocal about that. There is no ambiguity about that.
"We will continue to look at bringing people in who are aligned with our strategy and aligned with our culture, but merger is not something that we're interested in," Ms Dixon said.