Corrs boasts coup amid rival's merger woes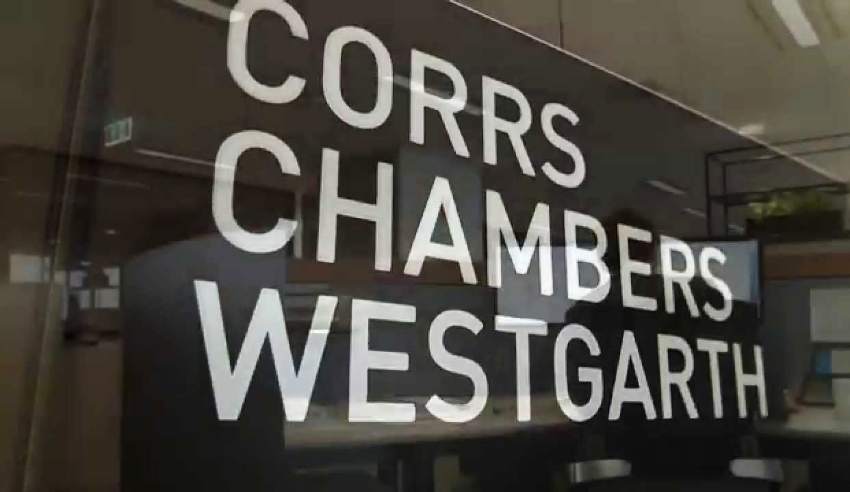 Five Henry Davis York partners in Sydney have quit for a national rival as the mid-tier starts its merger with global firm Norton Rose Fulbright.
Michael Catchpoole, Cameron Cheetham, Ben Emblin, Craig Ensor and Patrick O'Grady are confirmed to have joined the partnership of Corrs Chambers Westgarth.
The five men announced their departure from Henry Davis York in the midst of a merger with global firm Norton Rose Fulbright.
This week, Corrs issued a statement welcoming the high-profile restructuring and turnaround team, saying that the ex-HDY talent complemented the strength of the firm's restructuring and insolvency practice.
"Australia's leading independent law firm, Corrs Chambers Westgarth, has significantly bolstered its Restructuring & Insolvency and Banking & Finance practices with the appointment of five new partners with market-leading reputations," the firm said.
According to Corrs CEO John Denton AO, the addition of the five new partners is a coup for the firm.
"Corrs has achieved significant success in the restructuring and insolvency space over the past few years and, with these appointments, we are now positioned as the market leader in this area," Mr Denton said.
"Patrick, Cameron, Craig, Ben and Michael are each in their own right incredibly experienced and well-respected, and we are thrilled they are coming across to Corrs as a team to provide our clients with the very best."
Corrs is committed to ensuring that the clients who'll come across with the new team are welcome, he added.
"We know that a number of clients presently serviced by this team will also now be working with Corrs into the future and we are excited to welcome them into the Corrs client community," Mr Denton said.
The group's legal experience spans work for insolvency practitioners, government, litigation funders, commercial banks and non-bank alternative capital providers. Corrs said the team has had long history acting for major Australian banks in contentious and non-contentious engagements together with other major financial institutions.
Patrick O'Grady, Cameron Cheetham and Craig Ensor have more than 60 years' combined experience in their respective fields.  
According to Corrs, the new partners also boast expertise in the areas of capital structure, front-end lending, restructuring, workout, insolvency and recovery.
"Recent experience has included significant roles in Channel 10, the Salim Mehajer-related insolvency, McAleese Ltd's restructuring, Emeco Ltd's scheme of arrangement, the John Holland $1 billion syndicated bank guarantee facility, Lehman Brothers' international insolvency, Babcock and Brown's ongoing wind-down and Bonnyrigg," the firm said.
Mr Denton added that with the introduction of new federal safe harbour laws, he anticipated more work to flow to Corrs' restructuring and insolvency practice group.
"We are expecting to see an increasing demand for broad based multifunctional restructuring skills, and we will be extremely well-equipped to provide this," he said.
A number of NRF partners have also opted out of the embattled merger taking place, with Pinsent Masons recently announcing that four of ex-NRF partners would be joining the rival international firm's new Perth office.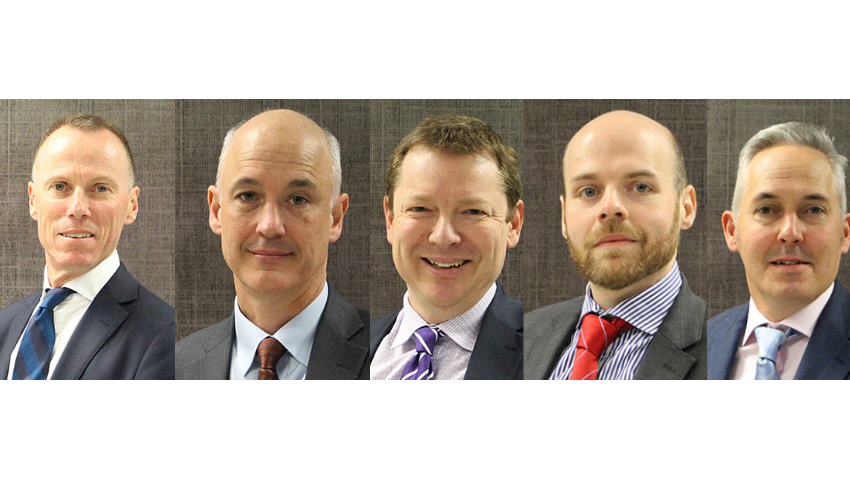 L-R: Ex-HDY partners Patrick O'Grady, Cameron Cheetham, Craig Ensor, Ben Emblin and Michael Catchpoole have joined national rival Corrs Chambers Westgarth.