Partners call it quits in wake of merger notice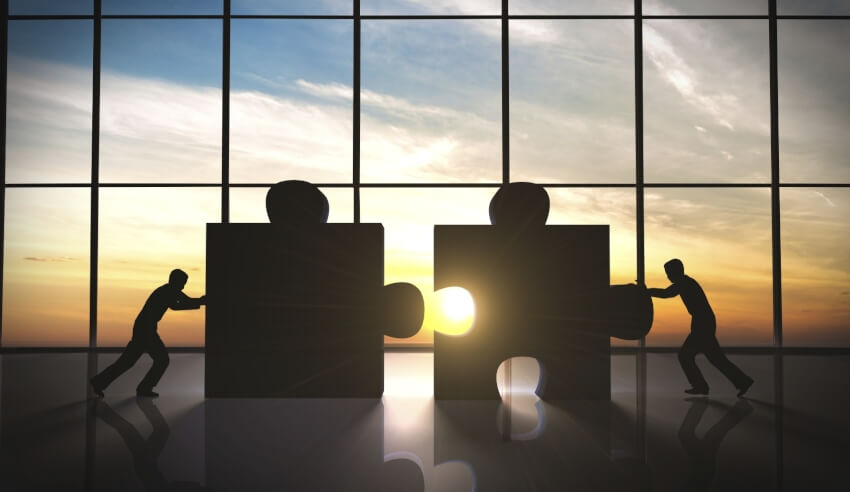 The marriage between Norton Rose Fulbright and Henry Davis York is believed to be off to a rocky start, with reports emerging that unhappy partners post-merger announcement are shedding from both sides.
The merger of Australian mid-tier stalwart Henry Davis York with global law firm Norton Rose Fulbright continues to stoke controversy and both firms are unapologetic about it.
Responding to questions about whether the decision to merge has worsened tension within both camps, specifically relating to a recent string of lawyers exiting for other firms, NRF managing partner in Australia Wayne Spanner and HDY managing partner Michael Greene prepared a joint statement. In it, the legal top dogs said that together they were harnessing "momentum" and a "positive move" to build its local, regional and global offering.
"We are disrupting the market and so we fully expect to be criticised by those who are worried about the threat of the combined firm we are in the process of creating," the statement said.
"Right across our two firms we have teams working together towards the combination of our firms and forging strong relationships. The momentum and positive mood that's being generated will be the engine of our future growth and success together.
"We recognise that change of this magnitude is not for everyone, and accept that some of our partners have chosen a different path. Movement like this is not unusual at a time when the combination of two firms is under way."
In May, Lawyers Weekly revealed that HDY had axed more than 20 staff in what would be a precursor to the announcement that after more than a century servicing the legal market in Australia, the mid-tier had agreed to be absorbed by global player Norton Rose Fulbright.
Speculation of the would-be merger floated for months in 2016, however cold feet on the part of NRF Melbourne scuttled a potential tie-up announcement within that year.
According to a trusted source, HDY was swayed to seek out a merger with NRF in a bid to salvage what was said to have become a "caustic" culture at the respected mid-tier. When client confidence wobbled with HDY's internal instability, the optimism among staff plummeted and so began a "downward spiral" for what had been a wonderful firm for more than 120 years, the source said.
The source told Lawyers Weekly that the decision to transform HDY's revenue structure was a key factor leading to a toxic culture shift, which saw fee-earners "hold on to work" rather than send it off to the best lawyer in the firm.
"Some people will thrive in that culture, some people will love it but it clearly hasn't worked for HDY," the source said.
Recent reports indicate that the now locked-in HDY merger with NRF has not addressed pre-existing discord in both camps.
Fairfax's Street Talk reported on Monday that five HDY partners were opting out of joining a global ship, just two months shy of the official confirmation that both firms would proceed with a tie-up. The departing men reportedly make up one-third of HDY's banking, restructuring and turnaround group, with 12 partners and nine special counsel remaining in the practice group.
National firm Corrs Chambers Westgarth said yesterday that ex-HDY partners Michael Catchpoole, Cameron Cheetham, Ben Emblin, Craig Ensor and Patrick O'Grady (pictured) had walked away from the tie-up to join the national firm's office in Sydney.
The firm released a statement saying that the recruitment of the new team reinforced the position of Corrs as a market leader in the restructuring and insolvency space. The national firm's CEO, John Denton AO, added his own welcome to the clients that the team would bring across to Corrs.
"Patrick, Cameron, Craig, Ben and Michael are each in their own right incredibly experienced and well-respected, and we are thrilled they are coming across to Corrs as a team to provide our clients with the very best," Mr Denton said.
"We know that a number of clients presently serviced by this team will also now be working with Corrs into the future and we are excited to welcome them into the Corrs client community," he said.
Mr Catchpoole and Mr Emblin have already updated their professional profiles on LinkedIn to reflect their new loyalty to Corrs.
The HDY partner defections add to the recent blow suffered by NRF's partner ranks. Earlier this month, the global firm lost four partners to Pinsent Masons.
In August the rival firm issued a statement to say it would be targeting the west coast, and the energy sector in particular, with ex-NRF partners Rob Buchanan, Matthew Croagh, Adrienne Parker and Bill Ryan launching a new Western Australia office for Pinsent Masons. The other Pinsent Masons Australian offices are located in Sydney and Melbourne.
Responding to the Pinsent Masons raid, NRF chieftain Wayne Spanner downplayed the suggestion that the resignation of the four partners was connected to the firm's merger with HDY. He said that both firms were focused on transitioning within the calendar year and that naturally, some members of the team would resist this change.
"With all these things, some people will want to adopt a different course and we wish them well. This sort of thing is a common occurrence in mergers. Others are attracted by the scale of our ambition, such as new corporate and M&A partners Martin Irwin in Sydney and Adam Edelman in Perth (who joins us in September). Further new partner announcements will be made soon," Mr Spanner said.
However, Lawyers Weekly has been told that before the announcement of the merger with NRF, HDY's entire board and almost all of its partners were unaware negotiations were back on the table. The source went on to say that the sudden resurrection of the merger only served to add to the uncertainty within both partnership ranks and that "every recruiter in town" would be circling to leverage the opportunity to poach talent for competitor firms.
"It wasn't well-known that this was happening in HDY," the source said. "The whole board didn't know about it. It was just inconceivable."
Mr Spanner and Mr Greene's joint statement responded to this claim by clarifying that no decision about the merger was made until all members of the respective partnerships were informed in writing. They added that multiple presentations were delivered to partners before a "vote overwhelmingly in favour of the proposed intention to combine".
"We said at the outset that we expect the combination to complete before the end of the calendar year.  We are making excellent progress towards achieving this goal and remain confident that we will enter 2018 as a single, combined firm," the joint statement said.
It is believed that as part of the merger deal, members of the HDY partnership were offered an equity share above their existing draws for the next two years. Lawyers Weekly asked both HDY and NRF to confirm or deny the arrangement, but the firms declined to comment on any financial aspect of the merger. The question about whether the global firm was financing this deal was also put to both NRF and HDY.
"We never comment on financial and remuneration arrangements of our firm or partners," they said.
Once the NRF-HDY merger is finalised, the global firm will have offices in Brisbane, Canberra, Melbourne, Sydney and Perth.