Collaboration the glue in firm's APAC strategy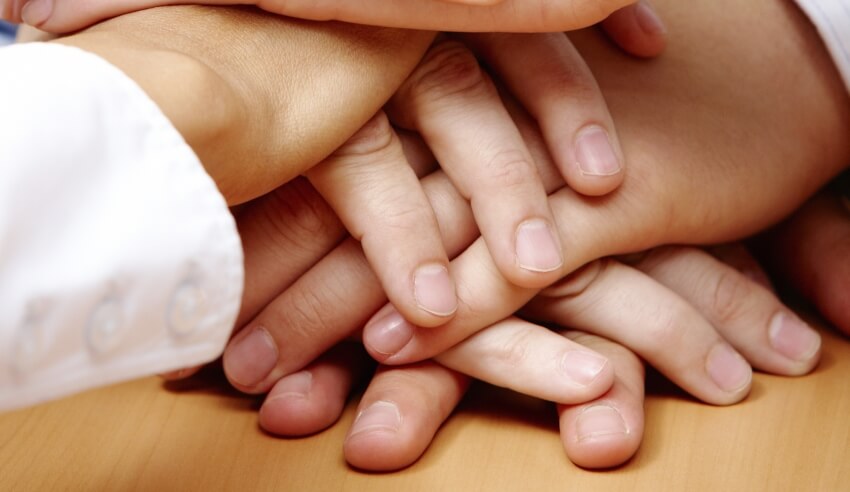 A global law firm has identified several forms of collaboration that strengthen its capabilities in Australia and across the Asia-Pacific region.
Clifford Chance's Australian offices in Perth and Sydney benefit from their strong integration with the firm's wider Asia-Pacific network, according to regional managing partner Geraint Hughes.
The firm has a presence in key jurisdictions including Hong Kong, China, India, Japan and Singapore. 
Mr Hughes is based in Hong Kong, but recently visited Australia to engage with Clifford Chance's legal and non-legal staff. He and Australian office managing partner Richard Gordon told Lawyers Weekly that regional collaboration is fundamental to the success of the firm's Asia-Pacific practice, including collaboration between offices and even other law firms.
"Our DNA has always been pretty strong in terms of collaboration," Mr Hughes said.
"We've got a strong culture, we're one firm, one profit pool, one lockstep worldwide, but [at the moment we have] a really strong focus on collaboration, and that collaboration is in a number of respects.
"The first one is obviously with our clients, to drive the right results. Second is working with team members from right across the region and beyond. Your usual Clifford Chance deal in Asia-Pacific today is not one office, one country; it's multijurisdictional, involves a number of different offices, involves a number of different product areas too.
"But the third area we're focused on is that broader collaboration. There's a lot of collaboration with our non-lawyer colleagues within the firm … but also collaboration with the community. Quite often these are things that basically cross over, so quite often we'd be doing community work with our colleagues but also with our clients."
Mr Gordon said Clifford Chance is aware of the growing trend in the Australian legal market, driven by client demand, of law firms working together.
"There are some global clients that insist that we almost pitch with other firms, as to what is the value-add that you're going to bring to this particular transaction and what's the value that this other firm is going to bring, and how we are going to work together on delivering on that mandate.
"It's early stages but I think that is part of what you're seeing in Australia with the disaggregation of services. It's not just NewLaw, it's also clients actually selecting teams for specific aspects of work.
"We think that's actually a great opportunity for us, because we're not full-service and we enjoy collaborating with the local profession, and if there is a client that feels we can add value, whether it's in relation to our M&A capability cross-border or our international financing capability … and the client would like us to work with one of the leading Australian local firms, who might cover off another piece of work, we're happy to do that."
But it's not just clients that benefit from the firm's collaborative focus, Mr Gordon said. He noted that Clifford Chance's lawyers, from graduates right up to partners, are encouraged to build connections with other offices in the Asia-Pacific region.
"If I think back to my old firm, where we would send a lucky graduate maybe to Hong Kong or to London, one out of the 30 would get the opportunity to go," he said.
"I've just settled where the [Clifford Chance] grads are going this time around: every single one of them is going overseas, and they do it as part of their graduate program, so every single one of them builds up those internal networks," he said.
These connections make it easier for the firm to harness the abilities of its people across the region, Mr Gordon said.
"You really do have to buy into the idea that you are actually a truly regional offering from an APAC perspective," he said.
"Every Monday, all of the partners in finance, in particular, get to see how busy every single lawyer is throughout the region. That's not to go 'Why is Kevin not busy in Bangkok?' It's actually saying 'We've got capacity in Sydney' – the guys in Hong Kong phone up and they use them.
"We're working with somebody in Perth, Perth [is] working with somebody in Tokyo, and the lawyers just get such a rich experience because they're working on all kinds of things for all kinds of partners."
He said the firm's Singapore and Perth offices often take advantage of their shared time zone to collaborate on transactions, particularly when the Perth lawyers' arbitration or energy and resources expertise is required.
Mr Hughes added that the continual movement of lawyers between offices in the region creates the sense of a unified practice.
"Similarly, Sydney is very linked in to Kong Kong and Singapore, and indeed north Asia too, with Beijing and Tokyo, so again it comes back to that point around collaboration," he said.
"It's the mindset – none of us would be surprised rocking up in Singapore. We'd be more surprised if we didn't see colleagues from other offices there. Sydney, flight-wise, is quite a distance from other offices, but there's just that interchange taking place all the time."
Clifford Chance's Asia-Pacific practice recently posted strong year-on-year growth numbers.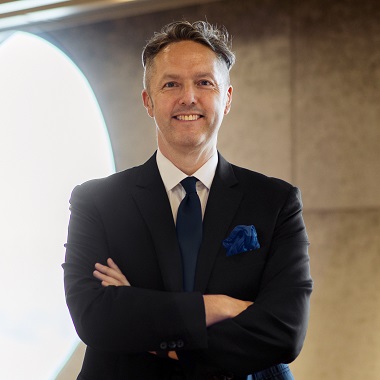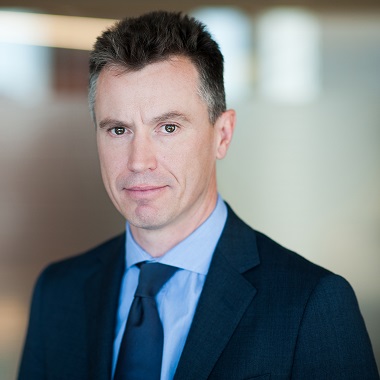 Pictured top to bottom: Clifford Chance Asia-Pacific regional managing partner Geraint Hughes and Australian managing partner Richard Gordon