The fight to decrease negative stigma surrounding mental health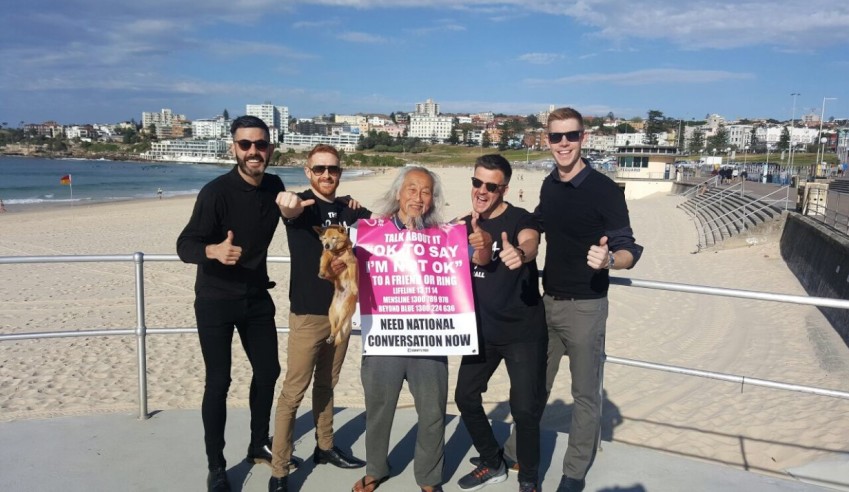 Australian legal professionals are being encouraged to help decrease the stigma surrounding mental health by joining Lawyers Weekly in its support of an upcoming event.
Lawyers Weekly is proud to announce it is an avid sponsor of The Light Ball, a black-tie event in aid of two mental health charities, Pieta House and batyr.
As legal professionals work with an extensive client-base and hold some of the most heavyweight occupations themselves, many know all too well the effects of mental health issues and the impact it has on the community at large.
That's why it's important to come together to address a topic that many tend to shy away from, according to The Light Ball co-founder and Lawyers Weekly head of partnerships, Will Magee.
Mr Magee, together with his brother Mick Magee, founded The Light Ball in Ireland in 2012, before relocating to Sydney and launching the event locally in 2015.
Speaking about the conception of The Light Ball, Mr Magee explained that it was an idea which sparked at the same time as the global financial crisis.
"Both Mick and I had well-regarded university degrees, yet couldn't clear $50 a week. The financial lull was felt by everyone, but particularly a close friend, Colin Baker, who was also our housemate at the time, was really struggling," he shared.
Sadly, Mr Baker's struggles continued and he took his life.
"This was the second time Mick and I had experienced ill mental health and the aftermath of suicide, after experienc[ing] our mother's mental health demise, which resulted in suicide six years earlier," Mr Magee said.
Following their harrowing personal experiences, the Irish brothers began to search for ways to support those who live with mental health issues. The Light Ball was then launched for the first time.
"Our aim was to break down the stigma of mental health," Mr Magee said.
"We knew to do this we had to encourage the community to talk about, and make people aware of the channels available to them if they were living with mental health and supporting said charities so they have continued access to support services."
Mr Magee noted that this year marks the third consecutive year The Light Ball will run on Australian shores, with this year's event aiming to surpass last year's total of $150,000 for beneficiaries' batyr and Pieta House.
"We've been blown away by the continued success of the Light Ball and the success encountered in terms of numbers through the door, funds raised and celebrity support," he added.
"This year we've upped the ante by relocating to the Australian Technology Park and are treating guests to a five-course degustation and after party entertainment. The event encompasses all walks of the community, not just Irish, but Aussies and the broader community alike. This is an issue for all communities.
"Marty Fields will be hosting the evening, and we've secured The Martini Club to play the live music and have a host of entertainment and many sought-after items available to bid for.
"The Light Ball is the most important calendar event of the year for Mike and I; we're bringing awareness to mental health, through the power of 15 friends, while remembering our mum and best mate at the same time."
The Light Ball will be held on Saturday, 14 October 2017, at the Australian Technology Park, Redfern.
To find out more about The Light Ball or to purchase tickets, click here.
Pictured above from left to right: Light Ball Committee members Neil O'Sullivan, Mick Magee, Danny Lim (activist), Will Magee and Ronan McGowan at Bondi Beach, Sydney.