Law firm shines light on inclusion issues for older people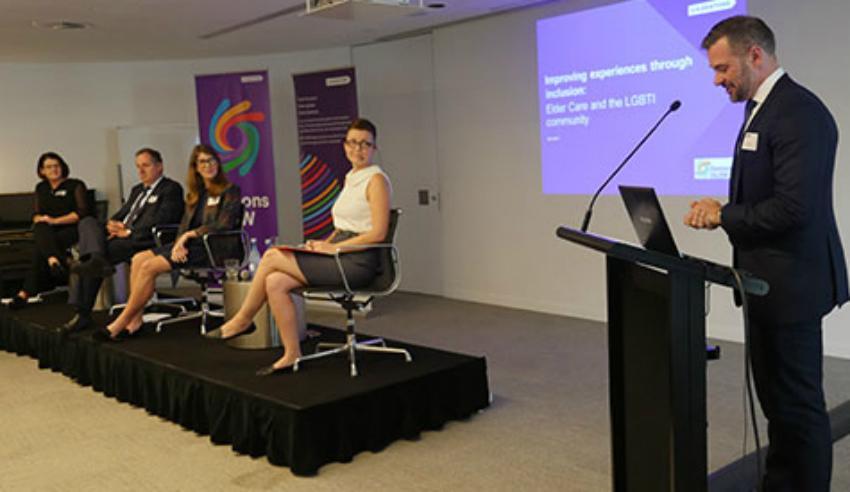 The Sydney office of a global law firm has taken up the cause of Australia's ageing population, in a bid to generate discussion about breaking down barriers to inclusion that LGBTI people face in the wider community.
Dentons has held a forum in Sydney to consider ways that older Australians can be better included in the community. The issue of elder care was a key theme of the evening.
The event was hosted by GLOW, the LGBTI diversity group of the global law firm, in partnership with Pride in Diversity.
"All people should feel that they can bring their whole selves, not only to work but to all the areas of their life, and Dentons will continue to champion this important message until it is heard," partner and GLOW executive Ben Allen said.
"We started our inclusion journey with our people and are now championing the message of inclusion in the broader community, first in sport and now in elder care," he said.
Pride in Diversity's Sarah McCarthy moderated a panel at the event, which discussed legal and practical issues that older LGBTI Australians have to contend with. Panellists also spoke about how service providers can better work to create a more inclusive environment for the whole community.
According to Dentons, a number of important industry participants attended the function. It is the first community forum facilitated by the firm since landing in Australia.
The panel included elder care specialists Melanie Dicks, Alexandra Conroy and Dentons partner Arthur Koumoukelis, who the firm describes as a "seniors living industry specialist".