What clients want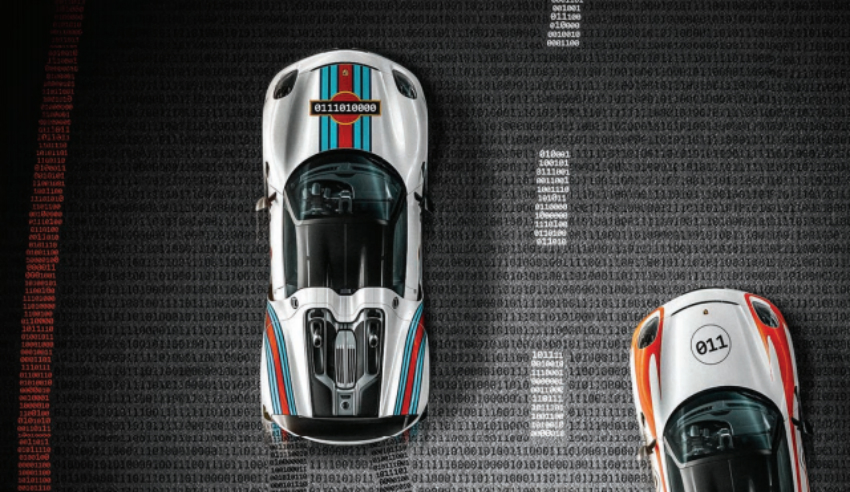 Law firms are conditioning themselves for high client expectation, Melissa Coade writes. 
Like in motor sports, contenders on the business track hail from all over and vary in size. Despite clear disparities in the markets they serve and the deals they do, competitors can often vie for the same prize – that is a share of work from the same pie – and the nature of a winning offering can also be as scalable as it is sophisticated.
This is a circular conversation. What clients want will necessarily inform what law firms do. And leading legal businesses will always claim their strategy centres on understanding and meeting client needs.
This ambiguity in the obvious is what keeps legal industry reporters, conferences and consultants asking big bosses of successful firms what it is they are doing to keep their clients happy and businesses thriving. So for now, what do clients want? And which legal service providers are leading the field?
Gauging the in-house navigators
Lawyers have always poured time and energy into keeping a close relationship with their clients. It is a true endurance sport which, over the years, has seen legal professionals expand their skills beyond practice areas and focus more on developing the same kind of business nous their clients might be expected of.
Clients the world over want their lawyers to be more like business partners. This is part of an ongoing departure by clients who want more from their legal advisors and are looking for a holistic business relationship. It is a view consistent with the main takeaway of a new Law Firm Leaders Survey conducted with managing partners, senior partners, CEOs or chairs of the top 200 law firms in the UK and some global firms headquartered in the US.
Using a two-part method that included responses to survey questions and face-to-face interviews, the global report published by BDO has found that "strategic partnerships" are the new way to do legal business. More firms are putting greater emphasis on connectivity and integration, the report suggests, and clients are shopping for legal services that offer the best kind of transparency and control. 
BDO professional service partner Tony Young says that law firm bosses recognise change is inevitable. He suggests that client relationships have entered a new era, with different expectations around what services law firms deliver and how. The time of purely transactional engagements between lawyers and clients is long gone.
"Clients expect to find that lawyers and other experts within the firm will provide more advice and support to their clients outside specific matters and often outside technical legal issues. For example, a growing trend is for in-house legal departments to turn to law firms for advice on management and operational issues, such as new technology investments," Mr Young says.
Uber's Katrina Johnson, associate general counsel and head of legal for Asia-Pacific, has gone a step further to encourage firms to think about how they can capitalise on data to inform the way they offer clients strategic advice. Speaking as part of a panel held in Sydney for the International Bar Association's annual conference, Ms Johnson said the dynamic between clients and law firms has changed.
"What has won some law firms work that others have missed out on is the difference between those who are really willing to invest in the relationship and understand our business," Ms Johnson says.
"One of the law firms on my preferred panel said: 'We are going to use Uber to get around the city and understand the product and give you our feedback about user experience'. That allows them to put themselves in our shoes in terms of what problems we're trying to solve for."
LexisNexis has recognised the potential that big data promises law firms and subsequently created a number of high-volume data platforms and analytics tools that it says can free up more time for lawyers to get on the strategic fast track with clients.
Simon Wilkins, the general manager for LexisNexis Australia, has gone on the record to say that Artificial Intelligence (AI) technologies have now advanced to the stage where there are tools that can contextualise information. In his view, this development has transformative implications for the legal industry.
"All the rich data that is available to firms now, having seen this happen with previous clients, and how things have played out, that's a great value add," Ms Johnson says. "To be able to say: 'This is how it's going to be, this is what you should be focused on, we get your product and we get your industry' – I think those things are really helpful."
Uber, like the online home-sharing marketplace Airbnb, is part of a new march of disruptive companies that are changing the way traditional business operates. Customers embrace these with relative ease and so regulatory landscapes that never anticipated businesses of this type find themselves challenged. As everyday people normalise the new ways of doing business with companies that reimagine their services, strategic legal advisors must also keep pace.
According to Brent Thomas, who is Airbnb's head of public policy for Australia, New Zealand, India and South East Asia, there is also an opportunity for imaginative lawyers to help navigate the regulatory challenges he sees as posing obstacles for his industry. Speaking to the same IBA audience as Uber's associate general counsel, Mr Thomas said he believes strategic legal counsel have a useful role to play in a legal landscape which is not currently favourable to disruptor clients. "The whole notion of the regulatory model is a very interesting thing for me," Mr Thomas says. "You've got consumers [who] are voting with their feet and moving often more quickly than lawmakers. The question [for lawyers] is not what is the law today but what should the law be, and how do we get there?"
In the driver's seat
The ways that the traditional lawyer's role has morphed is closely tied to the opportunity the big four accounting consultancy firms have seized to gain ground in the legal services space. With the blurring of the lines around what a lawyer looks like, it is those groups who are used to offering complex and diversified advice about whole businesses, leveraging the opportunities to step in and take clients away from law firms. But private law firms are also strapping in for the ride and responding in kind. 
Top-tiers have openly acknowledged that the threat legal services arms of PwC, Deloitte, KPMG or EY pose to their business are unlikely to go away. Independent Australian law firms in particular view the big four as major competition, with senior figures from Clayton Utz and Gilbert + Tobin admitting that the moves of the big four inform their own market strategy.
Leading Australian law firms say the scale of the accounting constancies means their investment capacities cannot be underestimated. At Clayton Utz, chief executive partner Rob Cutler says the response has been to execute a new legal project management framework. The idea behind the initiative is to enhance the capacity of the leading firm's workforce to project management. By combining technological capability with more sophisticated project management skills throughout the firm's ranks of lawyers, the top-tier boss believes Clayton Utz is better able to report to its clients in the ways they want. 
"Lawyers historically have not been trained in project management as a discipline and that education of our talent must be supported by the technology," Mr Cutler says.
"This enables us to manage the product and report to the client by achievement against phase and work product and attendant cost by reference to project budgets."
Mr Cutler has revealed that just as the Clayton Utz strategic team pays careful attention to what new ventures competitors are embarking, the firm is concerned with its client engagement. In fact, this is the law firm's biggest priority. It is listening to clients that has deterred the firm from going the same ways as others have done, which is by merging with a larger global outfit about 10 years ago. Mr Cutler says this decision has seen client referral work to Clayton Utz bump up in terms of overseas sources.
"There has been a dramatic increase year-on-year over the last five years, both in revenue terms and in number of referrals," Mr Cutler says.
Earlier this year Campbell Jackson, the national head of the EY's professional services team, has told Lawyers Weekly that firms across the board are asking how they can remain relevant. The C-suite consultant is adamant that unless law firms take the idea of innovation and package it in ways that means something to clients, they will die.
"Some firms have approached innovation really well and have continued to do so. Some firms have made big bets the other way and staying constant to what their strategy actually is. But the firms that don't change will not survive. When you look at the way things are done now and mirror that with client expectations, changes are constant. You've got to be on the move," Mr Jackson says.
In his view, the next five years will offer a telling indication of which law firms have done things right and those who have failed to learn from their mistakes. Even among those who are innovating with the right measure of pragmatism and profit, Mr Jackson says he has observed a certain conservatism hold law firms back. Compared to accounting firms, for example, law firms are less willing to diversify their traditional revenue streams. Mr Jackson suggests that in some cases this may be attributed to the fear of being seen as a 'hobbyist' rather than a 'specialist'.
"I do have a saying that I think is critical to professional services: fail quickly and fail cheaply. Failing's okay. Just make sure it's cheap, and just keep trying because eventually you'll get it right.
"Innovation to me is doing more with less. Can you get innovation wrong? I think you can. You can lose identity and you can become something that you're not," Mr Jackson says.
Tech pedal to the metal
Where there is decided mood for law firms to switch up their legal services by stepping out of the cockpit and into a more innovative space – what are some of the market leaders doing to ensure this transformation happens but their identity is not diminished?
The findings of the BDO survey have also reported an appetite among clients for more digital solutions. Respondents say they are looking for more tools and platforms to facilitate collaborative ways of engaging. This includes fostering more strategic business partnerships with law firms.
Mr Young says platforms, such as the digital conveyancing technology adopted by Corrs Chambers Westgarth earlier this year, offer clients the connectivity and integration they are after.
"Shared technologies have the potential to change the way clients work with law firms, provide clients with more transparency and control, and provide the tools for more collaborative ways of working," Mr Young says.
When the property practice at Corrs launched what it described as a pioneering approach to open innovation in October, it was one more string to the bow of the firm's secure cloud-based solutions. The law firm said that it was an early adopter of the platform for all its national conveyancing and large-scale property transactions.
Developed by InfoTrack, the PlanIT platform offers streamlined management of document production, distribution, execution, reporting and settlement for off-the-plan apartment and master-planned communities.
Corrs said the platform has the potential to deliver time and cost savings to clients, while also enabling contracts to be sent anywhere within minutes. According to Peter Calov, a partner at Corrs, the firm wanted to be sure it had implemented the right software before committing to a complete e-conveyancing platform.
"After conducting extensive market research, including an analysis on whether to further develop in-house conveyancing software, we determined that the PlanIT solution was the best fit for our clients, the firm and our property team," Mr Calov said.
"Initially the platform will be used by our national off-the-plan Developer Sales Group. Our team can transact using the platform without the need to enter data twice and clients will also have the added benefit of being able to log in via a client portal and view up-to-date sales information."
Corrs' PlanIT is one specific example among many legal tech solutions already operating in the market. There already exist a plethora of AI-powered descriptive, predictive and prescriptive analytics that law firms are prototyping to complement, and in some cases automate entire legal functions.
The general manager of LexisNexis says the impact of the evolving legal tech solutions that are available are likely to put a stronger focus on the human relationships lawyers share with their clients.
"In the legal industry, these solutions are a technological leap, not just a step, and are set to streamline hours of manual legal research work as well as provide legal professionals with a distinct competitive advantage in the form of objective data points to better inform their litigation strategy," Mr Wilkins says.
"While there is concern in the industry that technology could replace human functions, it is in fact far more likely to enhance the role that lawyers play. Indeed, it could make interactions ever more human."
Partnership is a two-way street
For all the talk the opportunities that new technologies are flagging for law firms, being in the race boils down to maintaining a relationship with clients that matter. Sometimes that means telling a client what they may not want to hear or breaking the news about trouble on the horizon they never saw coming.
From the perspective of Uber's Ms Johnson, a lawyer who can convey difficult advice straight is exactly what she wants from a strategic partnership.
"We don't want to be told what we want to hear – I'm not paying for that. Maintaining professional standards and ethical standards is exactly what we're seeking. And that doesn't mean you can't understand what we are trying to solve for as a client," Ms Johnson says.
Kieren Parker, a partner of Sydney commercial firm Addisons, has also offered his views on the client-law firm relationship at the recent IBA conference hosted in Australia. Mr Parker stresses how important it is to know the difference between the needs of a client and communicating advice in the best interests of a client's business.
"There is a real advantage in being the industry expert, and knowing not the companies in that industry, how regulated they are, the agency relationships they have, the liability risk they have, the role they play in their ecosystems without necessarily becoming conflicted in the advice you are giving," Mr Parker says.
For the commercial lawyer, whose firm includes clients such as Virgin Enterprises, Bega Cheese and Coca-Cola, innovating for the benefit of clients and focusing on better ways to collaborate, cannot come at the cost of independence. He believes that clients do value the independent counsel of a good lawyer.
"You have got to get to know your client better and that means you need to tell your client what you think they need to hear."
According to Ms Johnson, Uber is all about that kind of approach.
"I want to be tested on stuff; I want to be challenged; and I want legal advisors to have that arm's length approach – but I also want you to get where we are going and what we are trying to solve, to encourage us to think about things more creatively," she says.