10-plus quit as merger goes live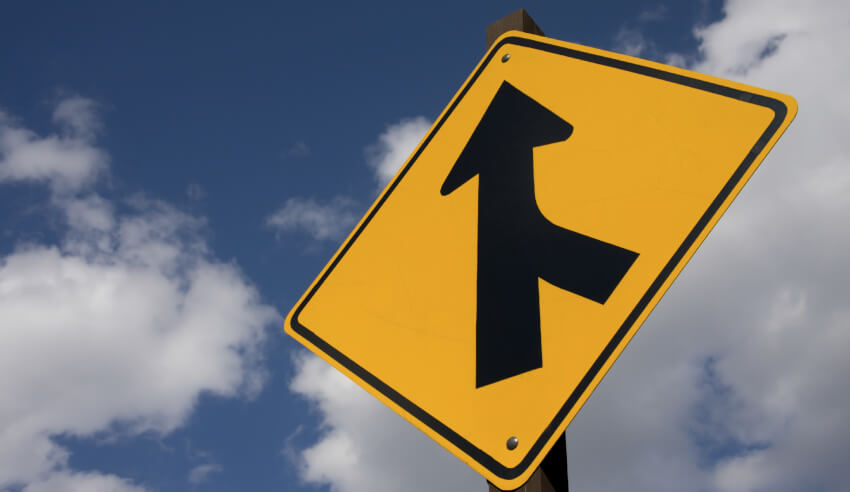 Just one day after the merger of two established Australian law firms went live, it's been revealed that a number of lawyers, including several partners, decided to jump ship in the course of combination discussions.
Last month, HWL Ebsworth Lawyers announced that "the majority of partners and staff" of TressCox Lawyers will be joining it to exist under one entity. The move would see the combined firm take on the HWL namesake.
The merger start date was slated as yesterday - 5 February 2018 - and came as part of a strategy for both parties to further enhance their offering to national and international clients, with a particular focus on a number of industries, including health and aged care, property and media.
"I have been highly impressed by the energy and commitment to clients demonstrated by the TressCox team," said HWL Ebsworth managing partner Juan Martinez, commenting at the time the news broke of the impending merger.
"Culturally, the two firms operate in a very similar way, and I am confident that our practitioners will come together as one team seamlessly," he said.
Although a majority of partners and staff successfully made the transition yesterday, Lawyers Weekly was contacted by Kennedys Australia and Meridian Lawyers who revealed that they have nabbed a number of healthcare and employment law specialists, as well as four property specialists, respectively.
All of these hires are from TressCox Lawyers.
Kennedys recruited a total of 13 from TressCox Lawyers, who will take the firm's Melbourne office.
As part of this move, Kennedys has welcomed a new healthcare team, led by partners John Petts and Cindy Tucker. The team includes special counsels Anjali Woodford, Elaine Fabris and Abby Neylon, lawyers Rose Hopkins and Rod Felmingham, as well as four support staff.
In addition Kennedys has welcomed Chris Molnar as partner and Phoebe Blank as senior associate in its employment practice.
"Our ambition when we opened in Melbourne was to grow to service the breadth of insurance and related industry sectors that align with our capabilities in Sydney and around the world," Kennedys Australia managing partner Australia, Matt Andrews, said.
"The addition of John, Cindy, Chris and their teams brings us a long way towards realising those ambitions."
Speaking on behalf of the new team partner John Petts said: "We see significant synergies in the work we do and the clients we serve".
"Joining Kennedys provides an excellent base from which to serve existing clients and deliver truly global, seamless services to our clients wherever they may need us."
Furthermore, Australian law firm Meridian Lawyers announced that it too had gained a new principal and several lawyers from TressCox.
The firm announced yesterday that it had recruited a team of three - principal Penny Evans and lawyers Zile Yu and Annelise Morgan - to its property practice in Sydney. Ms Evans was a partner in TressCox's property practice for 22 years and specialises in commercial property law.
The three were joined by special counsel Laura Forsyth, who was a special counsel at TressCox before she took on the role of senior legal counsel at church organisation Uniting in April 2017.
Meridian managing principal Paul Baker said the vast expertise of these hires would help the firm grow its property practice.
"These appointments reflect Meridian's growing commercial and property practices," he said.
"Penny and her team bring to Meridian extensive experience in property law, particularly in the field of commercial and industrial landlord leasing. We are thrilled to have another group of high-calibre lawyers join our growing and successful team.
"These appointments are an important step in the expansion of our property and commercial leasing team. Penny is one of the most highly regarded commercial property leasing lawyers in the market so to have her team join us is an outstanding development for Meridian."
Lawyers Weekly reached out to HWL Ebsworth for comment about the losses pre-merger, asking what the firm will do to combat such losses and whether or not it deems these losses as a natural part of a merger, with some level of dissatisfaction expected from those not wanting to merge with a larger firm.
"The merger with TressCox was effective [yesterday morning], and as you have observed, a small number of TressCox team members did not transition over to HWL Ebsworth as part of the merger. That was consistent with our merger discussions with TressCox, and also with our previous media release when we announced the majority of the partners and staff of TressCox would be joining us," a spokesperson for the firm said.
"A very small number of team members in the Brisbane and Sydney offices and the majority of the Melbourne office of TressCox didn't transition to HWL Ebsworth as part of the merger. There are various reasons why certain people didn't move over, however we are very comfortable with those decisions. As you have noted though, those team members departed TressCox pre-merger and HWL Ebsworth hasn't lost any lawyers as part of this process.
"We have experienced this in each of the mergers in which we have been involved. Sometimes the decision is at our instigation, and sometimes the team members elect themselves. Either way, we are delighted with the seamlessness of the merger process itself."