Corrs Chambers Westgarth recently announced that Mark Johnson has joined its board as an independent director.
Mr Johnson was the CEO of PwC from 2008 to 2012, and altogether spent 30 years at the firm. He simultaneously sat on PwC's global strategy council and served as its deputy chairman for Asia.
His appointment to Corrs' board filled the vacancy left by Dr Rufus Black, who resigned from the role to take up the position of vice-chancellor at the University of Tasmania.
Mr Johnson is also a director of Coca-Cola Amatil, Westfield, HCF, G8 Education, The Smith Family and a number of private businesses. He sits on the advisory board of the University of NSW School of Business and is a former director of HSBC Bank Australia, member of the Australian Auditing and Assurance Standards Board and deputy chairman of the Australian Institute of Company Directors' financial reporting committee.
Corrs partner and chairman Stephen Price said Mr Johnson's business expertise would be a great benefit to the firm.
"Mark has a wealth of experience and deep knowledge in the management of a large professional services organisation," Mr Price said.
"This, combined with his business acumen and commercial insights and perspective, will be of enormous benefit to the board and the firm as a whole."
Mr Price also thanked Mr Black for his service on the board.
"Rufus' deep knowledge of cultural change programs and his ethical and public policy expertise, as well as his external point of view, were greatly appreciated by the board," he said.
Corrs recruits corporate partner
The news of Mr Johnson's appointment followed the recent announcement that Corrs had appointed Adam Foreman as a partner in its corporate, finance and tax team in Sydney.
Mr Foreman was previously a special counsel at Clayton Utz. He is the third lateral partner to join the national corporate, finance and tax team in recent months, Corrs said in a statement.
Corrs partner and CEO John Denton AO said Mr Foreman would bring considerable M&A experience to the firm.
"Adam has broad experience leading a range of corporate and M&A transactions – including public and private share and asset acquisitions, restructurings, joint ventures, strategic alliances and equity capital raisings – for domestic and international clients, which will blend seamlessly with the skills and expertise of the existing partners in our practice," Mr Denton said.
"Adam has significant expertise in acting on public takeover bids and schemes of arrangement as well as providing related securities law and regulatory advice in respect of listed companies, including assisting clients with ASX, ASIC and Takeovers Panel applications and processes.
"He has had great success in working with new technology and emerging companies, and servicing high-growth companies with general corporate and M&A advice, as well as guiding them through fundraising."
Mr Foreman has advised on transactions including AMP Limited's $14 billion merger with AXA Asia Pacific Holdings Limited, Macquarie Bank's $8.23 billion acquisition of Esanda from ANZ and Brookfield Asset Management's unsolicited $440 million off-market takeover of Thakral Holdings Group, according to his LinkedIn profile.
His work with financial services firms has given him a strong understanding of various products and markets within that sector, according to Corrs, including across retail banking, asset finance and M&A.
He has also advised on M&A transactions in the media industry and has experience in restructuring and insolvency (R&I), including insolvent work-out, administrative proceedings and solvent restructurings by scheme of arrangement.
The firm said this expertise would complement the R&I team it recruited from Henry Davis York in August 2017.
"The additional corporate and M&A support Adam can provide that team will be strategically important as they continue to attract new clients and instructions," Mr Denton said.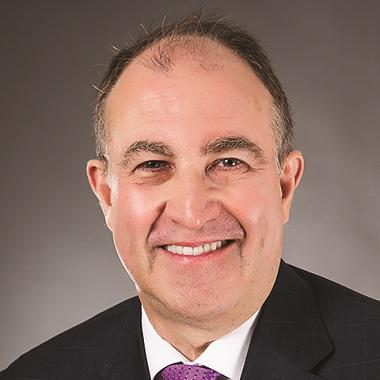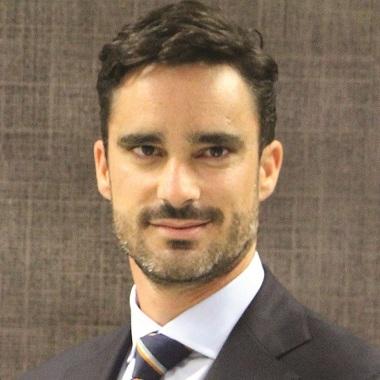 Pictured top to bottom: Mark Johnson and Adam Foreman