'Complete joke': Lawyers slam WGEA list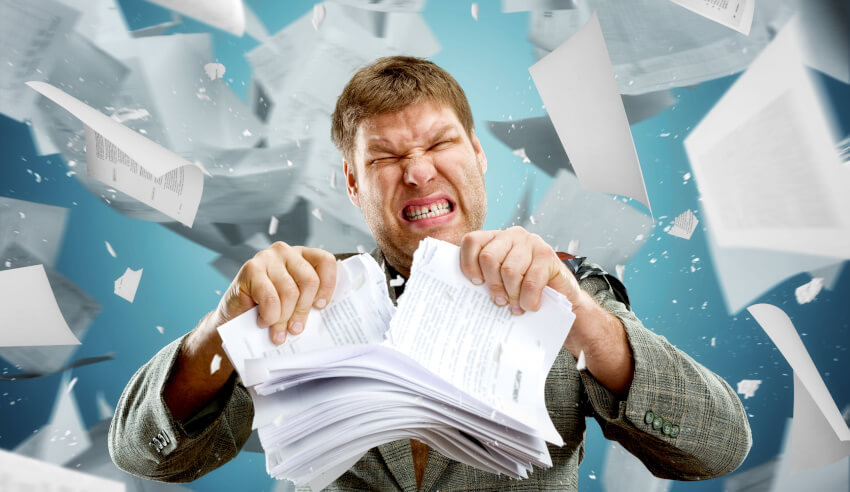 A number of lawyers are riled up over the Australian government's Workplace Gender Equality Agency for awarding certain firms with a citation that sees them recognised as an employer committed to promoting diversity in Australian workplaces.
Last week the Workplace Gender Equality Agency (WGEA) announced its list of 2017-18 WGEA Employer of Choice for Gender Equality (EOCGE) citation holders, with a record of 120 organisations being named.
The citation recognises employer commitment and best practice in promoting gender equality in Australian workplaces. 
Over 10 law firms took out a citation in this year's list: Allens, Ashurst Australia, Baker & McKenzie, Clayton Utz, Corrs Chambers Westgarth, DLA Piper Australia, Gilbert + Tobin, Herbert Smith Freehills, Holding Redlich, K&L Gates, King & Wood Mallesons, Maddocks, Maurice Blackburn, McCullough Robertson Lawyers, MinterEllison, Norton Rose Fulbright Australia and Russell Kennedy Lawyers.
The Law Society of New South Wales was also awarded a citation.
Since the news broke of this year's EOCGE citation holders list, a number of Lawyers Weekly readers have taken to the original story to express their frustration over the list, suggesting that gender disparity is still very much alive in Australia's legal profession. 
"As a female working at one of these firms, I call bull****," one anonymous commenter wrote.
"While numberswise my firm may appear to do the right thing by having a decent number of women in higher level roles and having diversity committees and women's committees etc, these are very much token steps. Nothing truly changes.
"I stumbled across the salaries for the entire firm (whoops to the person who failed to save it on the confidential server!) and I now have evidence that bar the odd exception, men are on larger salaries yet are billing less than the women in their teams.
"Before anyone asks, yes I did speak to my partner (who is an equity partner) and seek to negotiate a salary increase, indicating that I was aware of what several males at my level in my team are earning (not saying how I was aware) and expressing my disappointment at the disparity, given I work harder and bill more. While he agreed with everything I said, he said he couldn't do anything as it was a firm decision. What a cop out. Needless to say, I am now looking to move on."
The list was also called into question by a commenter who went by the alias of 'Frustrated'.
"I work for one of the global firms on that list. There is a massive difference between their policies and what they do in practice. In my experience, at least 80 per cent of the male partners do not actually believe in, or support, the gender equality policies of the firm," they wrote.
"One of our teams has made pretty much every woman who ever went on maternity leave in that team redundant....while advertising for people in that team for the same position. They rely on everyone being too scared to actually bring a discrimination claim – there is a pervasive fear that doing so would make the complainant 'blacklisted' in the legal community for being a troublemaker.
"So forgive me if I feel like the WGEA list is a complete joke."
Another anonymous commenter backed up Frustrated's claims, saying: "As another who used to work at a firm on that list I completely agree".
"If it's just a case of sending in your HR policies to WGEA with a bit of marketing speak without any further information as to a) what happens in practice b) whether the firm has any discrimination claims or whether complaints have been made (my firm had several), then the list is a complete farce and should carry no weight," the commenter wrote.
Meanwhile, another commenter who went by an alias of 'Also frustrated' wrote: "Being labelled a troublemaker has deterred me from suing a previous law firm".
"I was told I had strong prospects of success, but it doesn't matter because even if you win the 'troublemaker' label will follow you everywhere," they wrote.
"I learnt early on that smiling, nodding and repeatedly saying thank you and sorry were the keys to maintaining employment in law. If these skills were taught at universities, perhaps partners would not be so disappointed with talent coming out of them."
Lawyers Weekly is keen to hear your take on gender equality in the legal profession. If you have a story you'd like to share about your firm's flexibility, paid parental leave policy, general gender pay gaps in the industry, and opportunities and/or positions available to minorities, please get in touch via This email address is being protected from spambots. You need JavaScript enabled to view it..